McDonough Park in Geneva recently played host to former Geneva Senators player Johnny Jones and his family. Jones was a catcher and played at McDonough Park in 1968. He was visiting from Tennessee and was here on vacation.
The Geneva Senators were a minor league baseball team that played in the New York-Penn League from 1963-1972. They were an affiliate team of the Washington Senators and in the final year the Texas Rangers.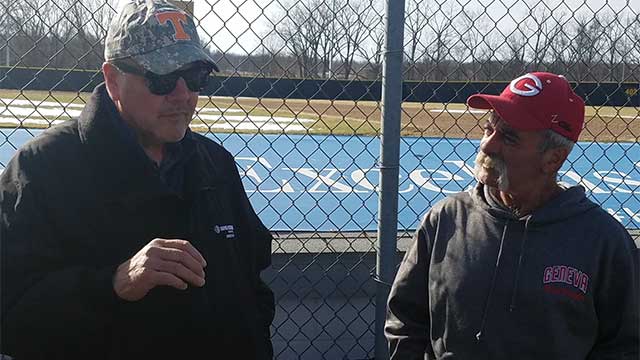 Jones's son Jason stated "Baseball has been a big part of our lives and this trip has been worth the miles traveled. Geneva reminds me of our rural Tennessee country with its rolling hills and farmland."
The Geneva Red Wings will celebrate this summer as McDonough Park turns 60 years old. The Red Wings are set to return on June 2, 2018 for opening day against the Newark Pilots. This is the third season that the Geneva Red Wings are a part of the Perfect Game Collegiate Baseball League.