Encore Players Community Theatre is delighted to announce upcoming production dates for their Spring comedy/farce. Artifice is a hilarious romp packed with intrigue, relationships, near disaster, and, well, art. For her work on Artifice, playwright Anne Flanagan won the Reva Shiner Award, the McLaren Memorial Comedy Award, and the Mountain Playhouse International Comedy Award.
The story takes place at a farmhouse in upstate New York; the country home of gallery owner Maggie La Rue. Her recently deceased husband and popular artist Payne Showers has left Maggie in debt, forcing her to auction off his paintings in order to avoid bankruptcy. Showers' untimely death causes his work to skyrocket in value. Two bigwigs from the city have been invited to view the collection, and Maggie is praying they will make substantial purchases. Then, Payne Showers comes home. As the plot unfolds, the ensuing chaos guarantees two acts full of laughter!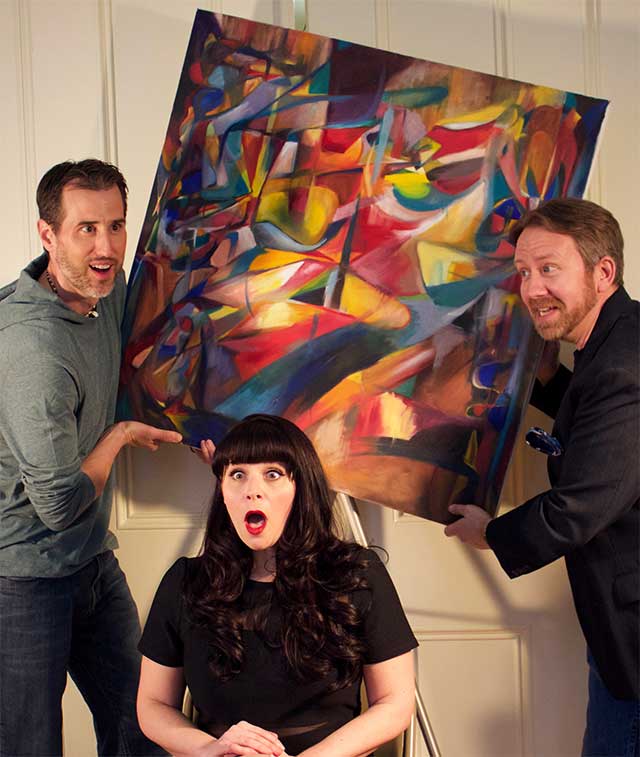 Encore Players' production of Artifice is directed by Anne Bialke and Ashley Manning.
Showtimes are April 20, 21, 27, and 28 at 8:00 PM, and April 22 and 29 at 2:00 PM. Performances are at Hidden Falls Barn, on the corner of Rte. 89 and Rocky Dock Road in Interlaken, NY. Tickets are $15 and are available online at encoreplayers.org or at the door.
The mission of Encore Players Community Theatre is to provide a venue for people of all ages to participate in the rewarding experience of theater; to give them the opportunity to try something new, explore their creative essence and give voice to personal expression.