Freshman Yianni Diakomihalis used a four-point cradle in the closing seconds to become Cornell's second freshman NCAA champion, topping No. 1 seed Bryce Meredith of Wyoming 7-4 in the 141 pound final on Saturday evening at Quicken Loans Arena. The rookie took the most challenging path possible as the No. 3 seed to earn the crown.
The freshman joined Kyle Dake as the lone Big Red freshmen to earn national titles. Dake also won his initial title at 141 pounds on his way to becoming a four-time NCAA champ – and doing so at four different weight classes.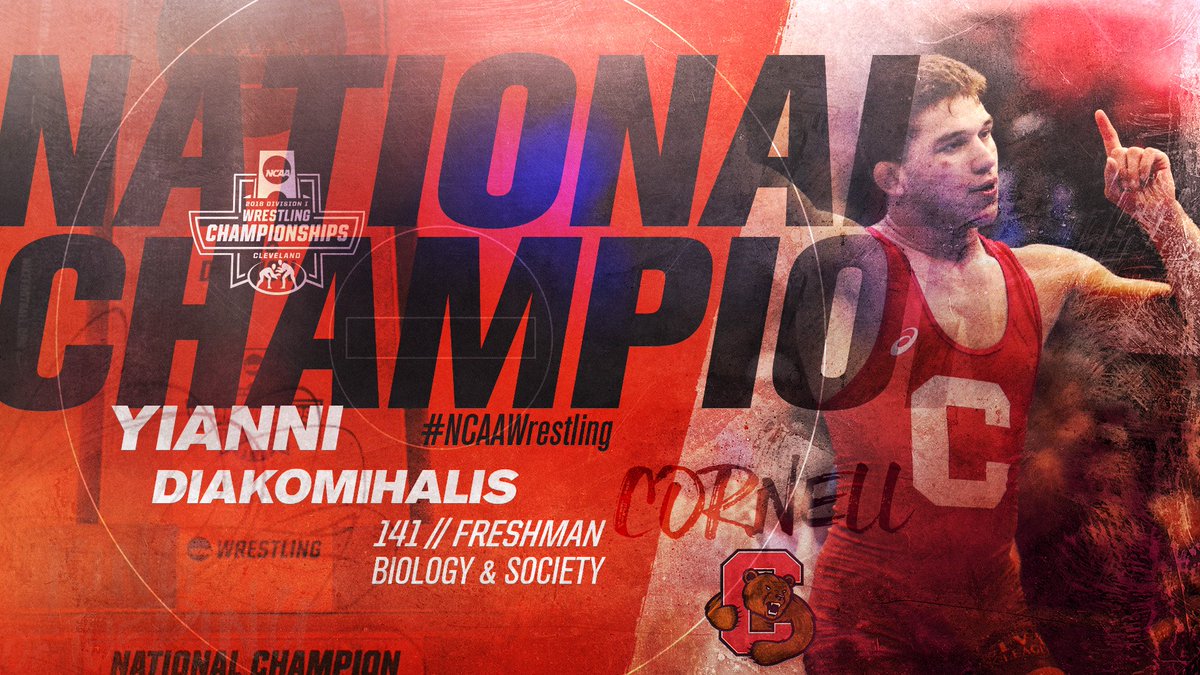 Trailing 4-2 with under a minute and a half remaining after a Meredith takedown, Diakomihalis escaped to get back within one with 43 ticks remaining. Needing a takedown for the win, the freshman was able to wrap up the senior into a cradle and got two back points to rally for the victory.
CornellBigRed.com: Read More
Cornell's Yianni D scores a cradle off a scramble for a four-point move and a national title! #NCAAwrestling pic.twitter.com/TanobhBvq7

— NCAA Wrestling (@NCAAWrestling) March 18, 2018
Watch Yianni D's reaction to becoming a national champ! pic.twitter.com/NlAmZNqY6X

— NCAA Wrestling (@NCAAWrestling) March 18, 2018