It took several hours for crews from around Cayuga County to soak the fire at Page Trucking in Brutus on Trombley Road.
No injuries were reported, and the large garage was unoccupied – but extensive damage resulted from the blaze, which was reported around 12:40 pm.
The garage, which was filled with fuel and chemicals allowed the flames to move quickly through the structure. Authorities say it was a 'total loss' after the fire on Sunday.
Some of the attached structures suffered smoke damage, according to first responders.
While the investigation is underway, officials did note that it didn't appear to be suspicious. Fire investigators are working through the scene and will determine a cause at a later time.
The massive fire could be seen for miles and prompted a response from Victory, Ira, Fleming, Cayuga, Conquest, Montezuma, Skaneateles, Owasco, Mottville, Aurelius, Cato, Sennett, Throop, Auburn, and Port Byron.
Jordan Ambulance and AMR Ambulance were both called to the scene.
The fire was finally extinguished, according to first responders, around 5 pm.
A number of crews remained at the scene into the evening.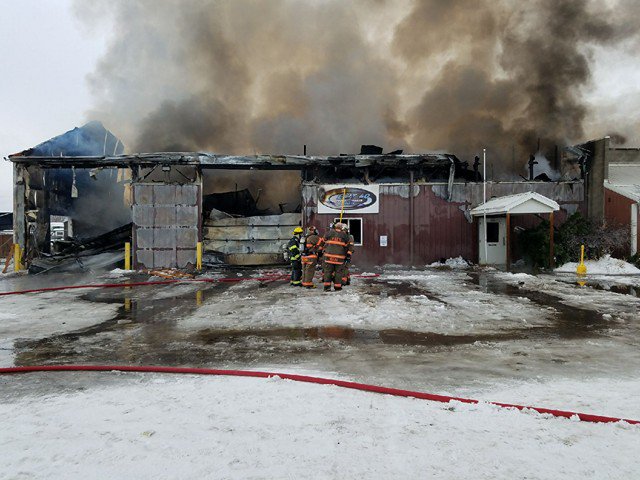 More Photos from the scene: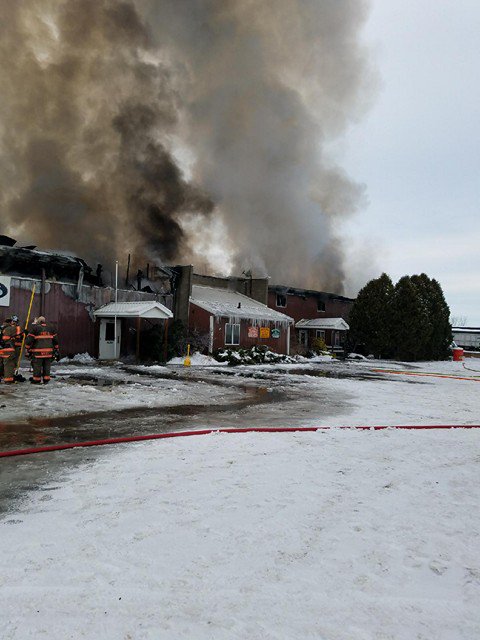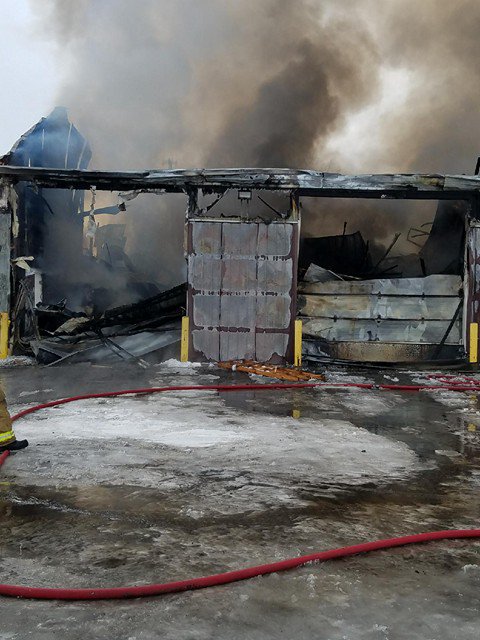 This story will be updated as more information becomes available.