Fire departments from Cayuga and Seneca counties were called to a reported 'barn fire' around 11:30 am, according to first responders.
Aurelius, Cayuga, Fleming, Union Springs, Scipio, and Throop fire departments were called to the scene, as well as Owasco and Waterloo RIT were called to the scene.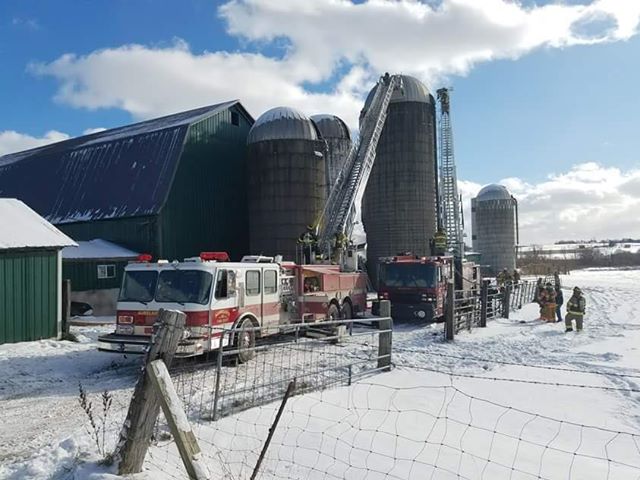 The address of the barn fire was reported as 845 Chamberlain Road, according to scanner traffic.
First responders say the fire originated from the barn and spread to the silo next to the barn. Within moments of responding, crews were able to get the fire out in the barn, limiting it to the silo.
They reported that the second alarm call was for more manpower and tankers to fight the fire.
More photos from the scene below: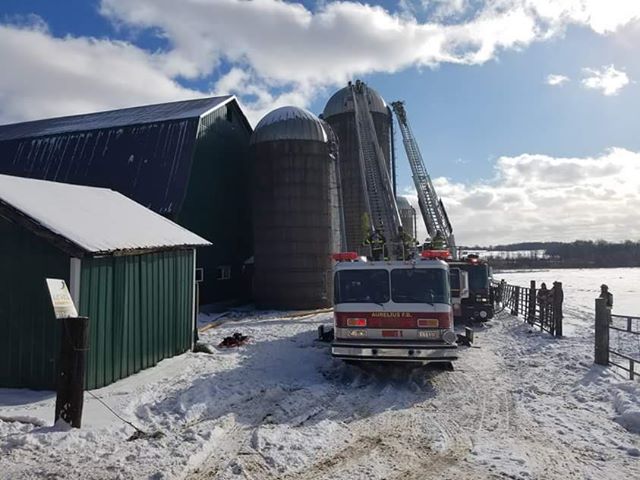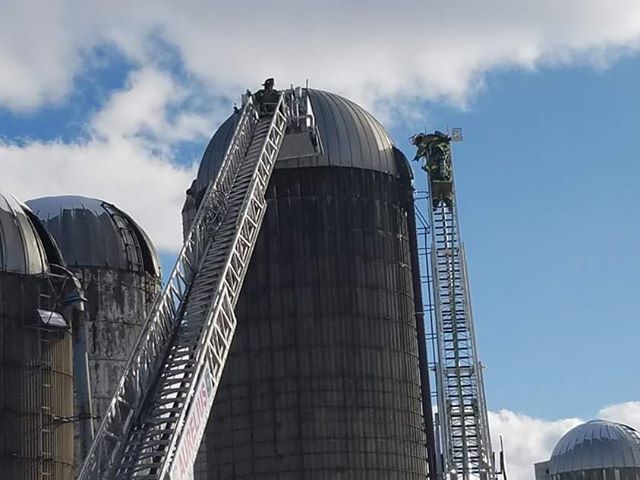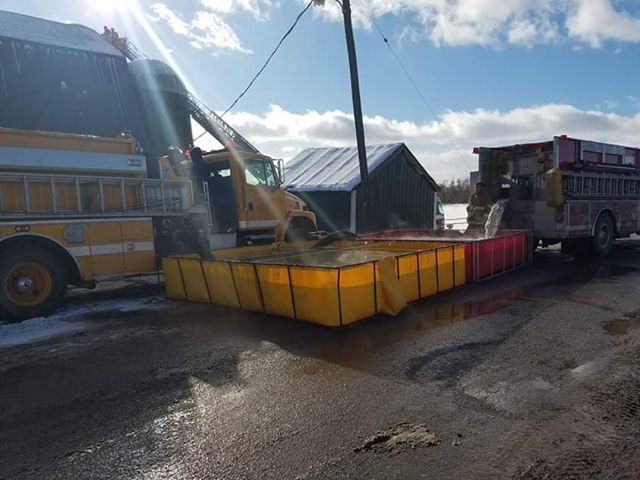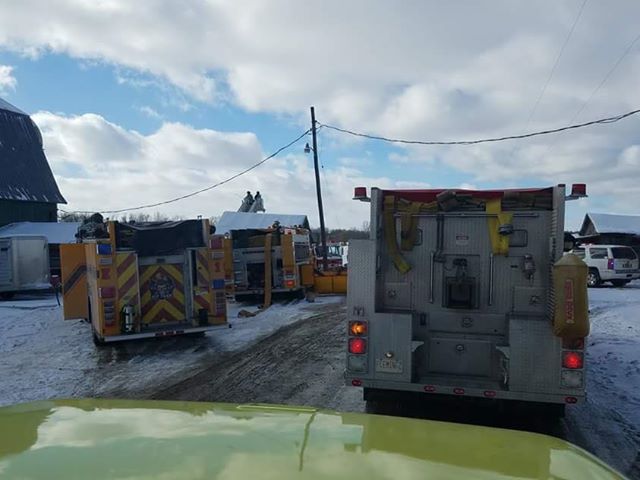 This story will be updated as more information becomes available.