From the start, the mission behind del Lago Resort & Casino has been to act as a gateway to the region. The mission continues as the resort and casino purchased 3,500 pies from Special Touch Bakery in Rochester. The purchase is the largest same day sale that the bakery has ever received. The pies will be gifted to del Lago Resort & Casino's top guests during the month of December.
"This is the largest same day sale of Special Touch Bakery pies in our history," said Director of Bakery Operations Joe Perdicho. "We're grateful to del Lago Resort & Casino for the opportunity to showcase our delicious gourmet pies made by our dedicated team of bakers."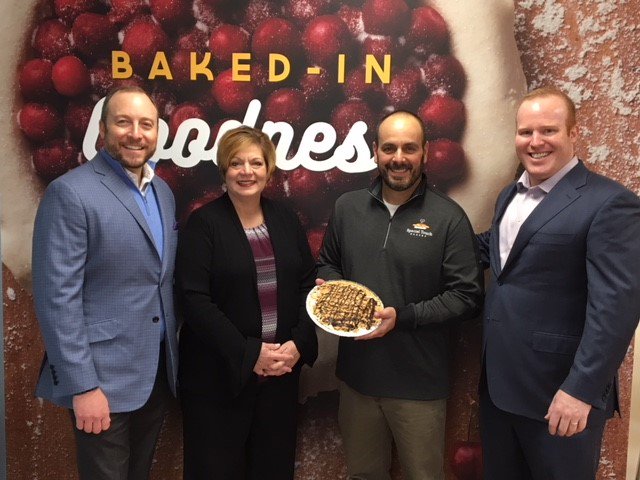 At Special Touch Bakery, a baker is a baker. The bakery employs an integrated workforce that includes people with and without disabilities, working side by side, creating the amazingly delicious Special Touch Bakery pie that customers have come to love many years. In October, the bakery moved into a new 20,000-square-foot expanded facility to allow for continued growth.
"Since del Lago opened in February 2017, we have established ourselves as an asset to the region, embracing local businesses and organizations and we are proud to support Special Touch Bakery through the sale of 3,500 pies," said Executive Vice President and General Manager Jeff Babinski. "Special Touch Bakery is an incredible asset to the region and we are thrilled to share the bakery's delicious pies with our casino guests. We can't wait to introduce Special Touch Bakery pies to a new audience — we know our guests will fall in love at first bite just as we did."
del Lago Resort & Casino is a steward of the region, working to leverage the natural beauty and unique offerings to enhance tourism. This mission has been woven throughout the development of del Lago through amenities like Savor New York — MacKenzie-Childs at del Lago, a 2,000-square-foot store featuring MacKenzie-Childs and Jay Strongwater products, as well as other local items.
The store showcases regional wineries, breweries, spirits, cheesemakers, artisans and more. Each Friday through Sunday, del Lago features different vendors that sample and sell their products. Items featured have included wine, beer, maple syrup, honey, mustard, wing and BBQ sauces, Italian ice/ice cream and lotions/salves. These opportunities greatly help vendors reach new audiences, resulting in increased traffic and online sales for local businesses.