The Buffalo Bills fell back to .500 at 6-6 on the season and out of the AFC's final wild card playoff spot after losing to the New England Patriots on Sunday afternoon, 23-3. Tom Brady threw for 258 yards and Pats running back Rex Burkhead rushed for 2 touchdowns. Bills quarterback Tyrod Taylor threw for just 65 yards while LeSean McCoy rushed for 93 yards.
MORE POSTGAME REACTION:
– Another long, miserable, hopeless day for Bills in one-sided loss to Patriots (Democrat & Chronicle)
– Top 3 things we learned from Bills-Patriots (BuffaloBills.com)
– Bills report card: Tyrod Taylor horrendous and receivers are a joke (Democrat & Chronicle)
– Bills offense can't keep pace in loss to Pats (BuffaloBills.com)
– Patriots beat the Bills 23-3 (WHEC)
– Tyrod Taylor's Buffalo Bills career could be, and should be, over (Democrat & Chronicle)
– Bills Today: Joe Webb finds role in offense with wildcat (BuffaloBills.com)
– Tre' White in concussion protocol after Gronk's dirty hit (BuffaloBills.com)
– What they're saying: Bills search for answers in New England loss (BuffaloBills.com)
WATCH: Ugly UGLY late hit by Gronk on Tre White #Bills #Patriots @News_8 pic.twitter.com/M3eXqI1XBP

— Dan Fetes (@danfetes) December 3, 2017
Meanwhile, at Patriots-Bills … BEER CAN ON THE FIELD pic.twitter.com/8QYSyemTbC

— SB Nation (@SBNation) December 3, 2017
Fun fact of the day.

Tom Brady has more Super Bowl MVP titles than losses to the Bills in his career.

Let that sink in.

— Patriots Militia (@PatsMilitia) December 2, 2017
Patriots sign Eric Lee off the Bills practice squad last week. He picks off Tyrod Taylor in the 1st drive. Because of course he does hahaha #NEvsBUF pic.twitter.com/2ebvRzxjOI

— Casey Baker (@CaseyBake16) December 3, 2017
Sean McDermott runs off the field after a 23-3 loss to the Patriots. @WGRZ #Bills pic.twitter.com/HN2nDL2HGv

— Heather Prusak (@haprusak) December 3, 2017
Full coverage coming later on FingerLaks1.com
---
PREVIEW:
It's not as if the Bills have been putting off their day of reckoning with the Patriots. They knew it was coming. And they know it'll be two matchups with the Patriots over a one month period. Here it is, the Bills-Patriots part one. New England in its' usual spot, riding high with a seven-game win streak. The Bills heading down the home stretch trying to lock down a playoff spot.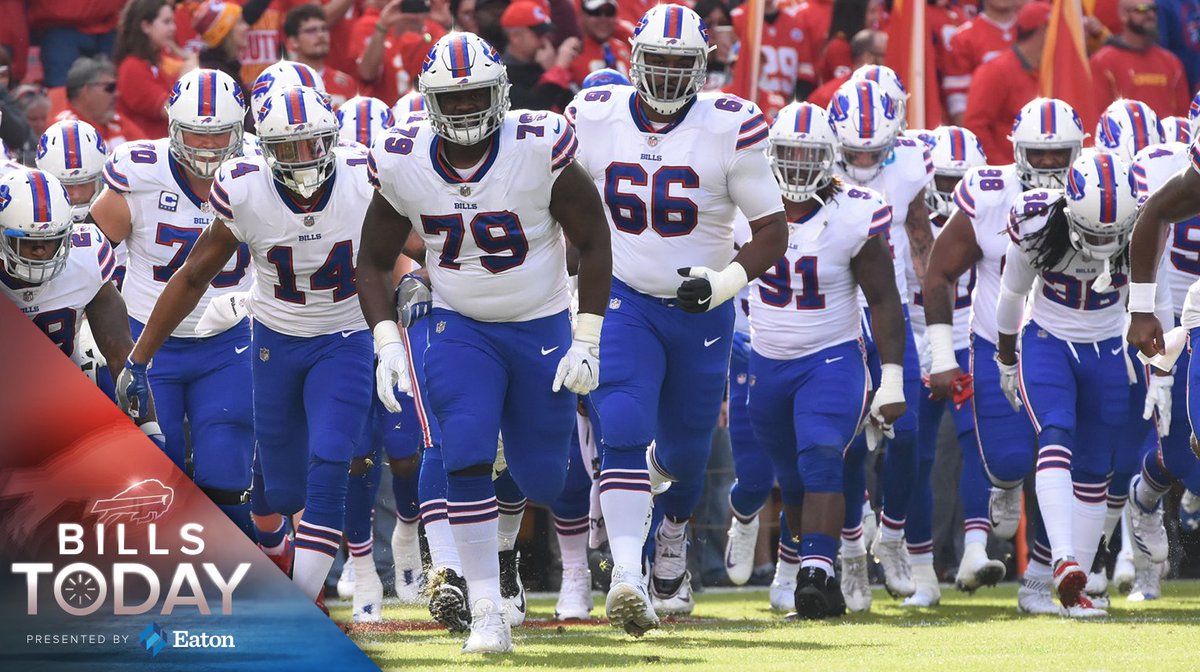 MORE BILLS COVERAGE:
– Bills Today: Taylor has more leeway than you think (BuffaloBills.com)
– Bills brace for Brady, Patriots' latest trip to Buffalo (WHEC)
– Game Day Experience Information: Week 13 (BuffaloBills.com)
– When asked to bench Taylor, Ryan said no, so what are Giants thinking? (Democrat & Chronicle)
– Quick Hits: Benjamin not practicing (BuffaloBills.com)
– Struggling Bills WR Jordan Matthews has been a disappointment (Democrat & Chronicle)
– Bills Today: How Zay Jones made the internet buzz (BuffaloBills.com)
– Bills schedule: Day(s) of Reckoning have arrived against Patriots (Democrat & Chronicle)
– Bills all in on Zay Jones Challenge (WROC)
Is it magic?
Is it the force?
Is @zayjones11 even human?

This is the #ZayJonesChallenge. pic.twitter.com/ygGA81X4Jf

— Buffalo Bills (@buffalobills) November 29, 2017