The longest serving sheriff in the history of Ontario County, as well as the longest serving sheriff in New York State is calling it quits in 2018.
Ontario County Sheriff Philip C. Povero announced his plan to retire on December 31st, 2018 to the Ontario County Board of Supervisors during their regularly scheduled meeting.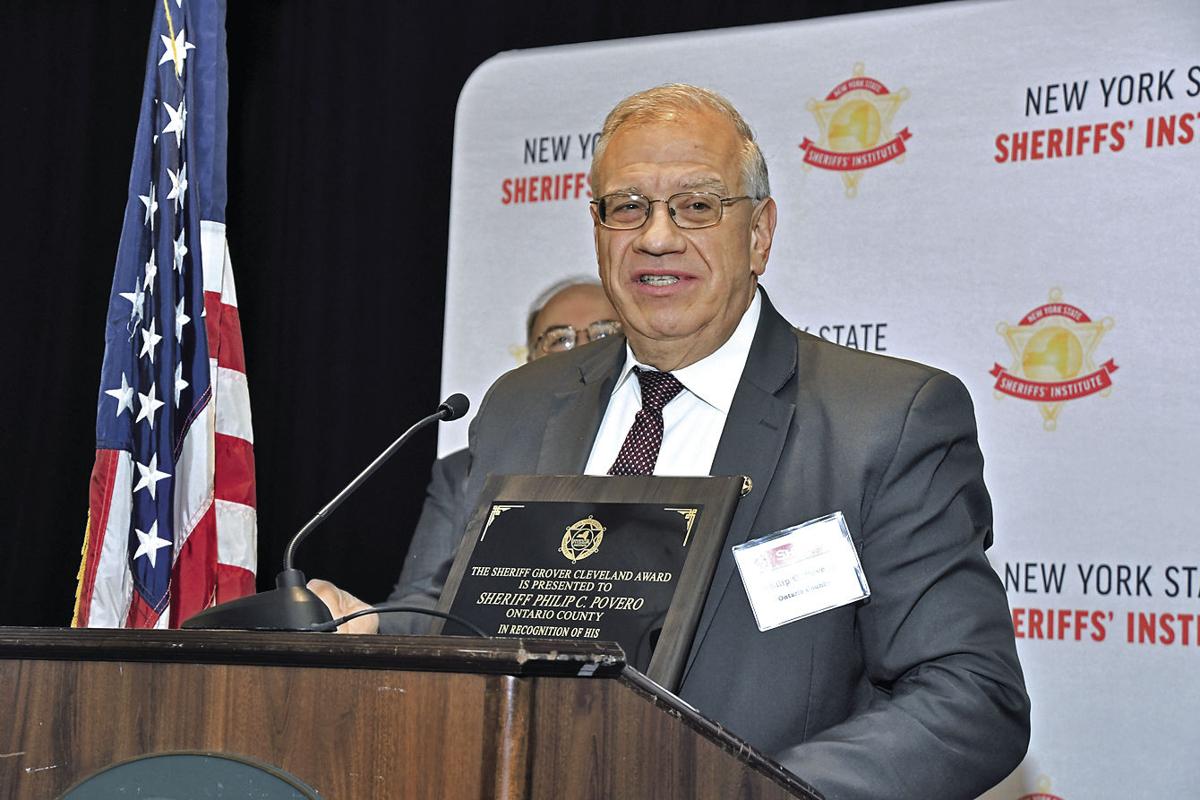 He will not run for re-election.
"I want to thank my wife, Cyndie, my children, family, friends, and the members of the Ontario County Office of Sheriff for their support during my career," Povero said in a statement to the supervisors.
Povero was first elected sheriff in November 1990. His career in law enforcement began in 1972, and extended gratitude to those he has served throughout his time in office.
"My sincere thanks are also extended to this Board of Supervisors and all the past Boards I have had the pleasure of working with. I look forward to the continued support of public safety from the Board and County government during this time of transition for the Office of Sheriff," concluded Povero in prepared remarks.