We owe an incredible debt to our veterans. They have made countless sacrifices— for some, their lives—to preserve our freedoms and defend us from those who wish us harm. Their families, too, have endured weeks, months and sometimes years apart from their loved ones and also deserve our gratitude. The support of the family and friends of those who have served, and continue to serve, our great nation is critical to their success.
As we celebrate Military Family Appreciation Month and prepare for Veterans Day, we should be mindful of the tremendous selflessness, dedication and courage of our many veterans and their families. They enable us to live free and are our first and last line of defense against tyranny and oppression. This month, please take time to thank a veteran and those who support them; we owe them much.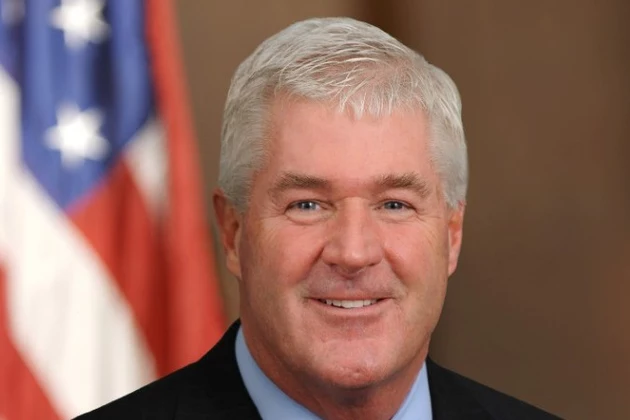 ASSEMBLY MINORITY CONFERENCE SUPPORTS OUR VETERANS
As the son, father, brother and uncle of U.S. veterans, I have a profound appreciation and respect for our nation's veterans. Our Conference has consistently advocated for legislation to improve the quality of life for those who have served our nation and will continue to do so when the Legislature returns to Albany in January.
We have advocated for the Veteran Owned Business Enterprise Act (A.6142, Kolb), which would extend state benefits offered to minority and women-owned businesses to all honorably-discharged veterans. We have also pushed for the College Tuition for Family Members of Fallen Military Personnel bill (A.1737, Hawley), which would allow surviving dependents of state military personnel who died on active duty to have free tuition, room and board at SUNY and CUNY institutions.
Recognizing the contributions our service members make to our communities, other Assembly Minority proposals are aimed at helping secure mortgage loans, renting pavilions at state parks free of charge and alleviating the burden of Thruway tolls for New York's veterans.
WE MUST PROVIDE VETERANS WITH THE SERVICES THEY NEED
We must ensure troops returning from overseas and our veterans have a level playing field upon return from service. In Canandaigua, a new apartment complex specifically for veterans and their families struggling to find a home will offer top-flight support services and amenities to help veterans ease their transition back to life stateside. This incredible project is a welcomed addition to our community and an example of our gratitude to those who have served their state and nation.
New York's laws must also reflect the same dedication to our veterans they have toward New Yorkers. As lawmakers, we are responsible for the post-deployment needs of servicemen and women. It is critical they receive adequate and abundant educational, entrepreneurial, physical and mental health services, especially considering the substantial societal and psychological obstacles they face coming home. They deserve the highest level of care and attention. We must focus our efforts on making veterans' homecoming less of a challenge by ensuring they receive the justice and support they deserve.
What do you think?  I want to hear from you. Send me your feedback, suggestions and ideas regarding this or any other issue facing New York State. You can always contact my district office at (315) 781-2030, email me at [email protected], find me by searching for Assemblyman Brian Kolb on Facebook, and follow me on Twitter.
The following was authored by Assembly Minority Leader Brian Kolb (R-Canandaigua). It was not written by any member of the FL1 News team. Editorial content can be sent to [email protected] for consideration.