A Calaveras County Superior Court judge delayed a ruling for Karl Karlsen, but issued a trial date, which is now set for a California courtroom on February 20th.
The delayed ruling involved dismissing the charges for violating 'due process', according to reporting by the Union Democrat, a California-area news organization covering the trial.
Karlsen, 56, is accused of setting a fire at his Murphys home in 1991 that killed his wife, Christina Karlsen, and collecting $200,000 in life insurance.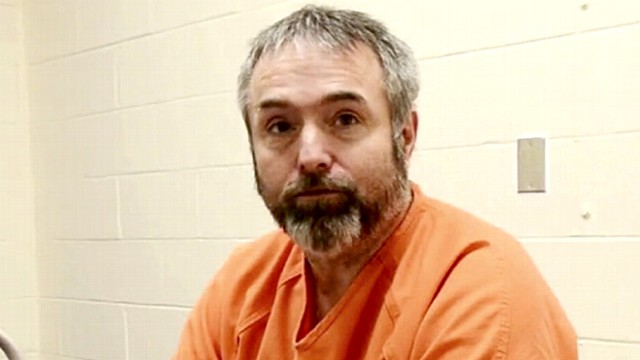 Karlsen could be heard in the courtroom saying, "Do you call this justice?" during the proceeding, which lasted moments.
Deputy District Attorney Jeff Stone said the defense overlooked that new evidence in the Christina Karlsen murder case was arose during the 2012 prosecution of Karl Karlsen for the murder of his son, according to Giuseppe Ricapito, who is covering the trial for the Union Democrat.
Ricapito said Karlsen 'leered over his shoulder at Stone' when the words "Karlsen children" were spoken by Stone.
Karlsen received a sentence of 28 years to life in Seneca County after pleading guilty to two counts of second degree murder, and committing insurance fraud in order to collect on an insurance policy he had submitted just days before Levi's death.
Read more about the tense scene in the courtroom here from the Union Democrat.