In an update at 2:53 pm Sheriff David Gould says that 50-year-old Owasco resident Eric Simmons, who faces multiple charges, faces even more charges after a court ordered seizure of any, and all weapons possessed by him.
Gould says Simmons was charged with six counts of third-degree criminal possession of a weapon, a Class D felony. He was found to be in possession of numerous handguns in violation of New York State Law.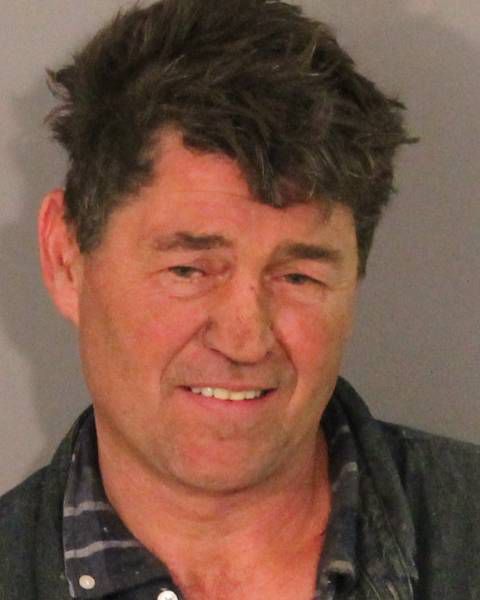 The Sheriff's Office adds that while Simmons had posted $5,000 bail after the initial charges, is being held at the Cayuga County Jail in lieu of $10,000 cash bail or $20,000 secured bond on the new charges.
Gould isn't the only one updating residents on what took place last night in Owasco.
The victim of the incident, who identified himself as Jeffrey F. Richardson used Facebook to recount the entire ordeal. He called the incident an act of 'racism', and shed additional light on the details of the incident, which resulted in Simmons' arrest.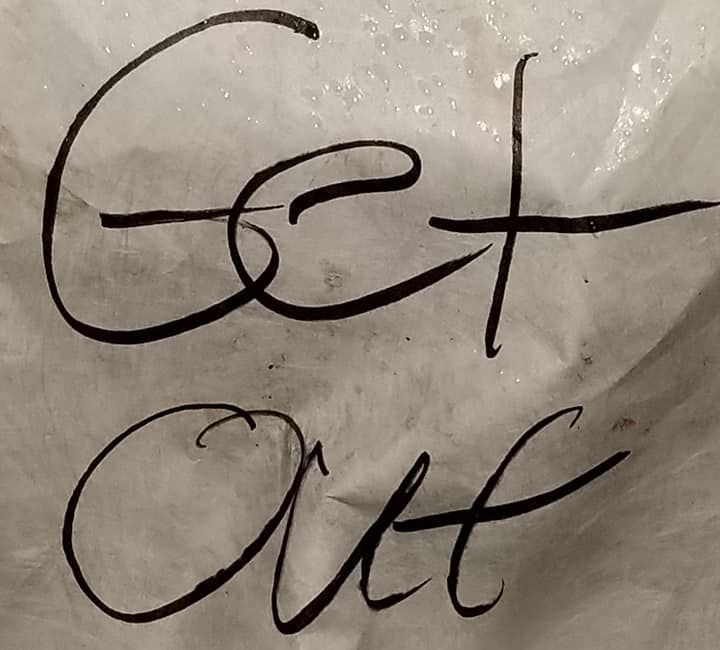 Richardson said that while he and his family moved to the home, which is located in the Town of Owasco, almost to Skaneateles to provide his son with a better upbringing than he had – he now wonders if the home was the right choice.
Richardson said his wife heard their pet barking, which prompted her to get up and look outside. A tractor was in their driveway, according to Richardson. As they got to the front of the house to get a better look — two men pulled up in a truck, and proceeded to drive onto the Richardson's lawn.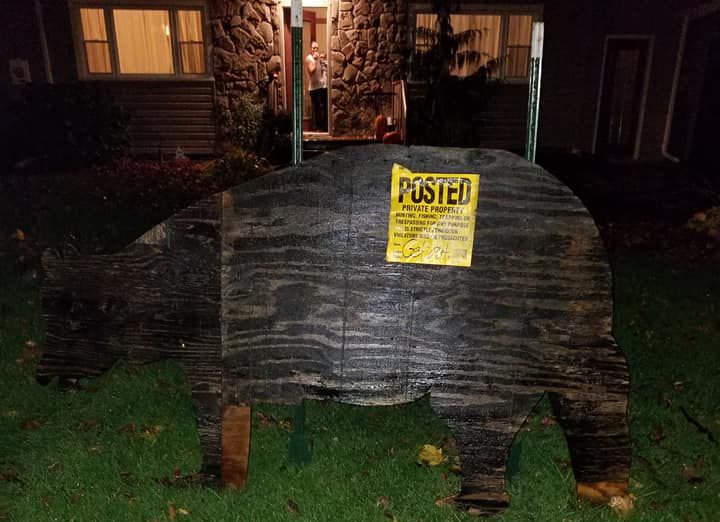 "One hops out of the truck with these poles and this bear cut out. He starts pounding it in the ground. The dude pulls his truck off our lawn, parks it at the end of our driveway, walks back to the bear and hangs these signs up that say 'GET OUT'," Richardson explained.
As the couple stood in the doorway looking outside at what was happening, the 14-year-old pulled out a shotgun, pointed it at their front door, turned around and shot a round off up the road.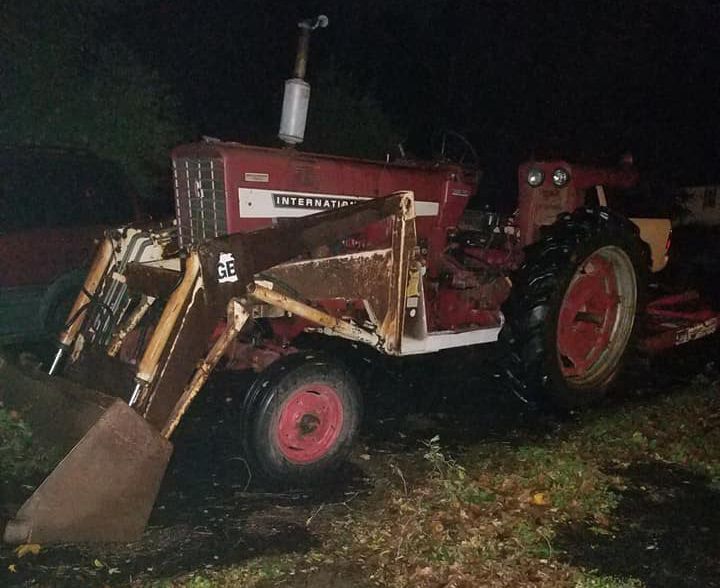 At this point, Richardson said that his wife was on the phone with 911.
Law enforcement eventually captured both a while later, but not before Simmons crashed the vehicle he was operating.
---
Original Report
Cayuga County Sheriff David Gould says that a Owasco man faces multiple charges, including one felony, after an incident escalated Sunday night.
Deputies say a landlord-tenant dispute escalated, and as result, a third-party, identified as Eric Simmons, 50, of Owasco was arrested.
Gould says the tenant called 911 at 10:30 pm on Sunday, saying two males were in the yard having parked a tractor in the driveway — and were posting a large sign int he yard.
They were armed with a shotgun, according to the Sheriff's Office, and fired off a round before leaving in a vehicle.
Members of the Sheriff's Office, assisted by State Police, conducted an investigation and observed the vehicle in the area around 1:04 am. A stop of the vehicle was attempted and following a short pursuit the vehicle ended up in a ditch on Town Hall Rd. in Owasco.
Simmons, as well as a 14-year-old were taken into custody and were not injured. While the 14-year-old was not identified — he was released to a third-party.
Simmons, who may be facing even more charges, was arrested for third-degree criminal possession of a weapon with a previous conviction, a Class D felony, second-degree menacing, second-degree obstructing governmental administration, and endangering the welfare of a child.
Gould says the investigation is ongoing and additional charges are likely.