Town Supervisor Greg Westbrook recently took county and state officials on a tour of the town's new highway garage, which is nearing completion on the Town Hall campus on Routes 5 and 20.
The new facility for the town's fleet of highway equipment and vehicles is expected to be completed by Dec. 31 to be ready for the winter season.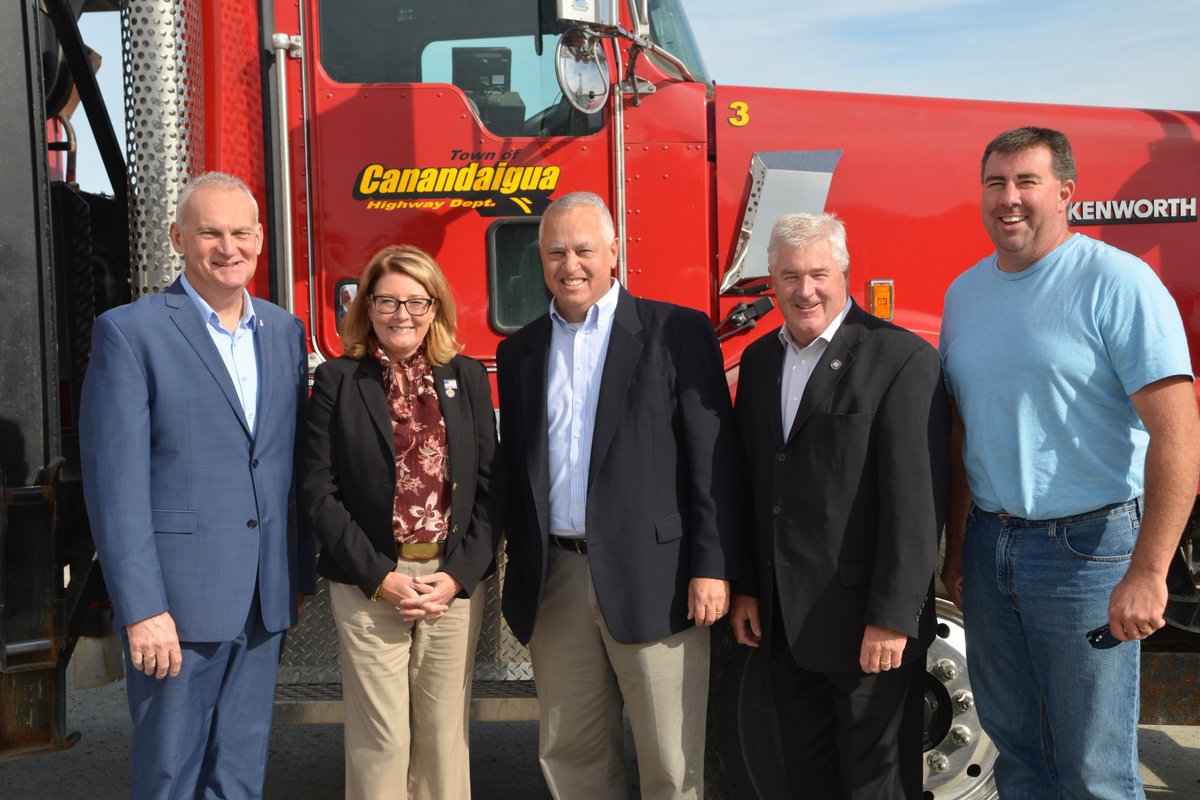 "I was proud to share the current progress of the new highway facility," said Westbrook. "There is a critical need for it and we're getting it done on time and under budget."
Jack Marren, chairman of the Ontario County Board of Supervisors, joined Assembly Minority Leader Brian Kolb and State Senator Pam Helming for the briefing by Westbrook.
Marren said he was impressed by the progress and also with Greg Westbrook's approach to town government. "Greg brings experience in the private sector and it's a great mix with his work in the public sector," said Marren. "Greg is able to take a different look at things and it's a benefit to the town and the county."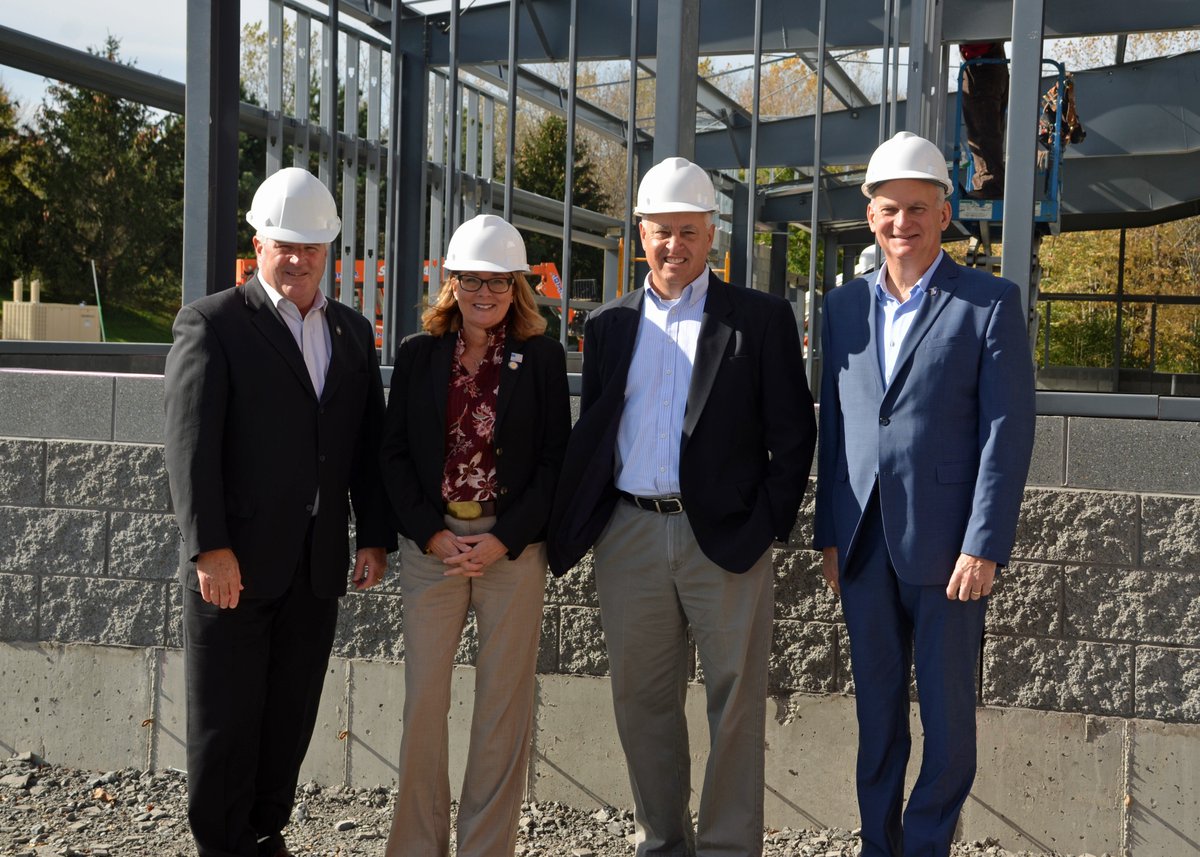 Westbrook informed his legislative colleagues that the former highway garage, which was built in 1971 when the population of the town was about 5,000 people, was torn down last April and the $6-million project began then. The new garage is three times larger and includes administrative offices and an area for maintenance work. Also, the parks and water departments will operate in a building on the site that is being rehabilitated.
Westbrook also related that using town employees for portions of the project saved about $500,000. The engineering firm MRB Group of Rochester is directing the project.
The town highway, parks and water departments include 107 full-time, part-time and seasonal employees. As a result of the project, their equipment and vehicles will be centralized in one location.