On Thursday around 4:02 pm members of the Canandaigua Police Department, Ontario County Sheriff's Office, and New York State Police arrested a 26-year-old Clifton Springs man on grand larceny and assault charges.
According to police, Shane M. Wolff, 26, of Clifton Springs was charged with second-degree assault and third-degree grand larceny.
He is accused of stealing a vehicle at approximately 3:44 pm from South Main St. in the City of Canandaigua. The stolen vehicle was then located by the Ontario County Sheriff's Department traveling northbound on State Rt. 332.
With assistance from the New York State Police — a vehicle pursuit ensued.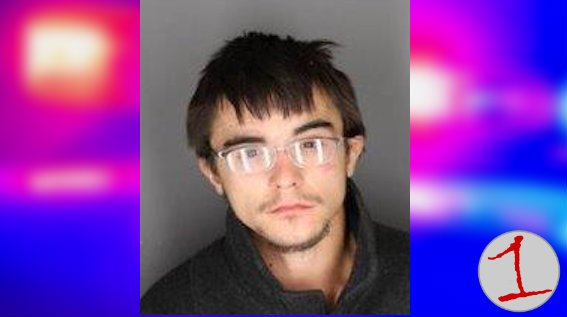 Police say Wolff crashed into another vehicle on the I-490 interchange by the Pittsford exit.
After a brief foot pursuit he was taken into custody — and the victim of the accident was taken to Highland Hospital with minor injuries.
The Ontario County Humane Society was also called to the scene, as police say two dogs had to be removed from one of the vehicles. Neither were harmed in the accident.
Wolff was remanded to the Ontario County Jail, and according to police — additional charges are pending from all three law enforcement agencies involved.