At 10:30 a.m. Friday the line stretched all the way along the back of del Lago Resort & Casino as excited people gathered to audition for "The Price is Right," the CBS TV show that challenges contestants to name the price of various items in a quest to win money, cars and trips.
But by 11:30, the prospective contestants had dwindled to a trickle. Emerging from their auditions, contestants bubbled with excitement as they spoke of their dreams of travel, riches, prizes or a new car. Each of them declared appearing on the show was high on their bucket list. Each excitedly recalled the fun of their audition.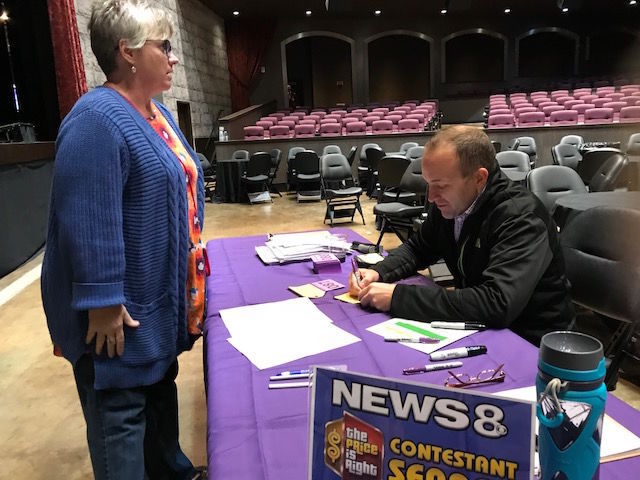 Theresa Vuillemot of Central Square was still shaking her pom poms as she recalled her 30-second audition.
It had taken just a half hour to reach the team from WROC-TV and check in for an opportunity to explain why she wanted to hear those magic words, "Come on down!"
"I had my blinking necklace and my pom poms," Vuillemot said excitedly. She had tried to make the show a couple of times in the past, she said, and had purchased tickets to attend the show twice as well.
FL Times:
Read More