Each of the three October contests between the Astros and Yankees have featured loud chants of "M-V-P!" echoing throughout a sold-out venue. Jose Altuve's fantastic season has continued for Houston, but Monday night's plaudits were for Aaron Judge, as the Yanks' rookie right fielder enjoyed a postseason performance for the ages at Yankee Stadium.
Judge crushed a three-run homer and made several splendid defensive plays, including a fearless crash into the right-field wall, as he made his presence felt by powering the Yankees' surge in an 8-1 victory over the Astros in Game 3 of the American League Championship Series presented by Camping World.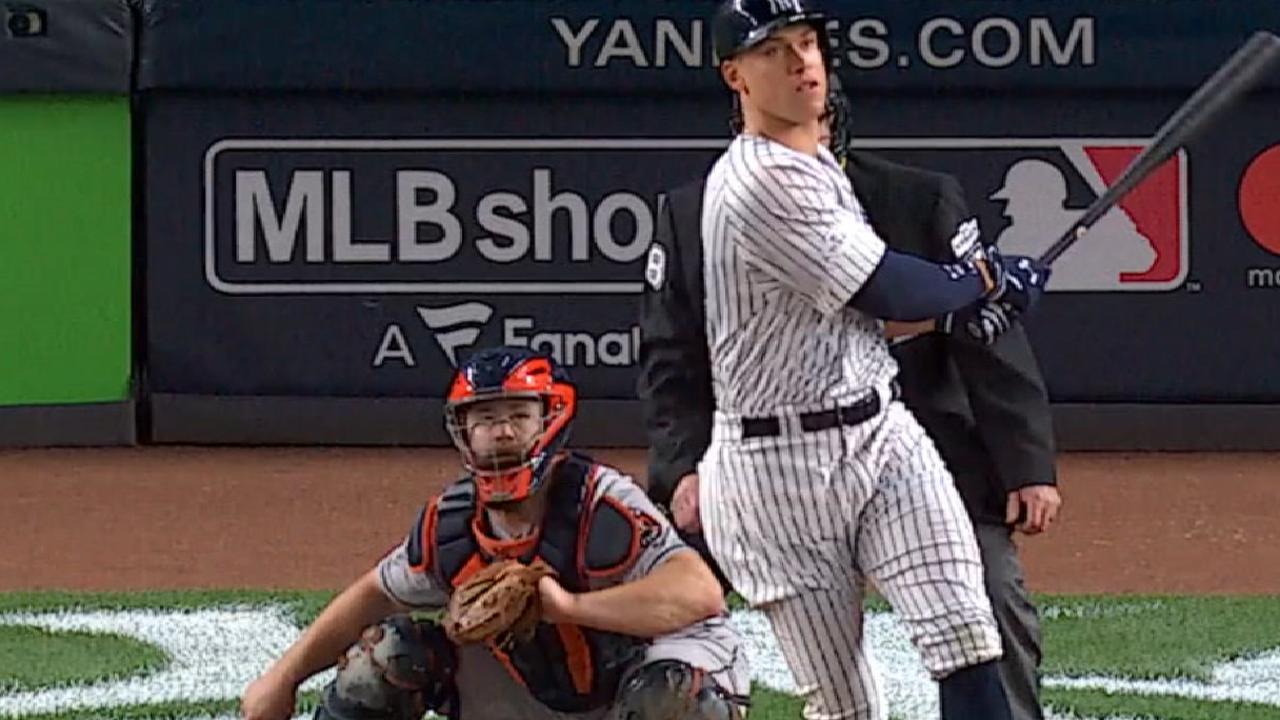 Todd Frazier also hit a three-run homer for New York, his first career playoff long ball, as a raucous crowd of 49,373 watched the Yankees remain undefeated at home this postseason and slice the Astros' ALCS lead to 2-1.
Yankees.com: Read More