In an update on Friday, the Wayne County Sheriff's Office said that the investigation into the cause of the fire remains active. Sheriff Barry Virts added that the structure suffered severe damage, but that there were no reported injuries at the scene.
Original Story
The Columbia St. blaze, which resulted in a laundromat being completely destroyed started in the roof, according to fire officials.
While an exact cause has not been confirmed, first responders on-scene said that the buildings, which date back to the early-1900s created challenges in fighting the fire.
It was a personal place, for fire officials who noted that more than 90 firefighters were called to the scene.
"It's a devastating loss for the community. A lot of years; a lot of memories for the whole community. This laundromat has been here for a long time," said Clyde Fire Department Chief Joe Tavano Jr.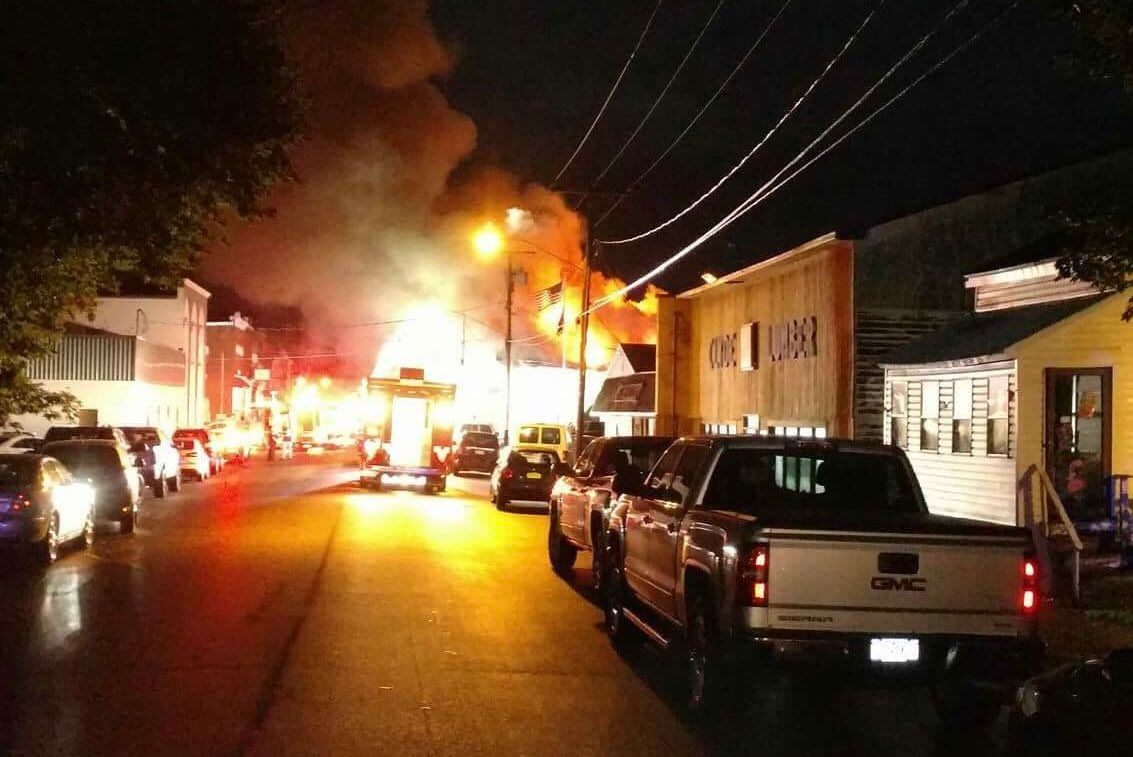 He told WHEC that, "These types of fires in commercial buildings with basements are really difficult because we have the risk of roof collapse and floor collapse. It was just difficult to achieve what we wanted so we had pull out and go defensive."
Pam Pierce, who owns the laundromat, said she couldn't believe her eyes as she watched the laundromat go up in smoke.
First responders say that a call came in for a structure fire at 56 Columbia St. in Clyde, which resulted in a full-response from Clyde and Magee Fire Departments. Lyons, Newark, Rose, Savannah, Aurlius, Montezuma and Magee were all on-scene also.
Wolcott Fire Department was also called to the scene, and East Butler was reportedly covering for Clyde Fire Department.
According to reports on the ground, live wires made the blaze difficult to fight. As of 7:30 pm the fire was still actively being fought.
@news10nbc unbelievable fire in Clyde tonight! pic.twitter.com/VKjuj8pRMw

— Michael Riviello (@RivielloMichael) October 5, 2017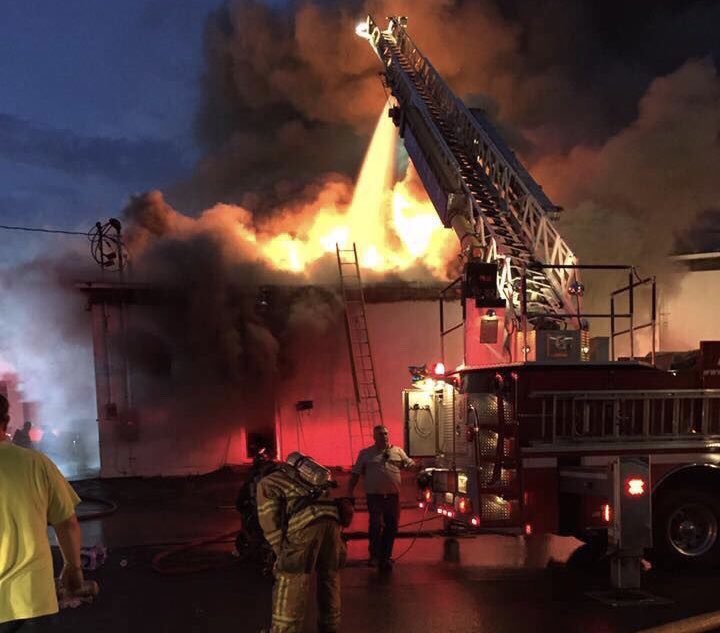 This story will be updated as more information becomes available.