Jose Reyes tripled and the Mets took advantage of Julio Teheran's shaky control as they constructed a two-run first inning and rode Robert Gsellman's strong start to a 5-1 win over the Braves on Sunday afternoon at SunTrust Park.
"We just had a good series and I was glad to see that," Mets left fielder Brandon Nimmo said. "I was glad to win the series as those guys are talented over there."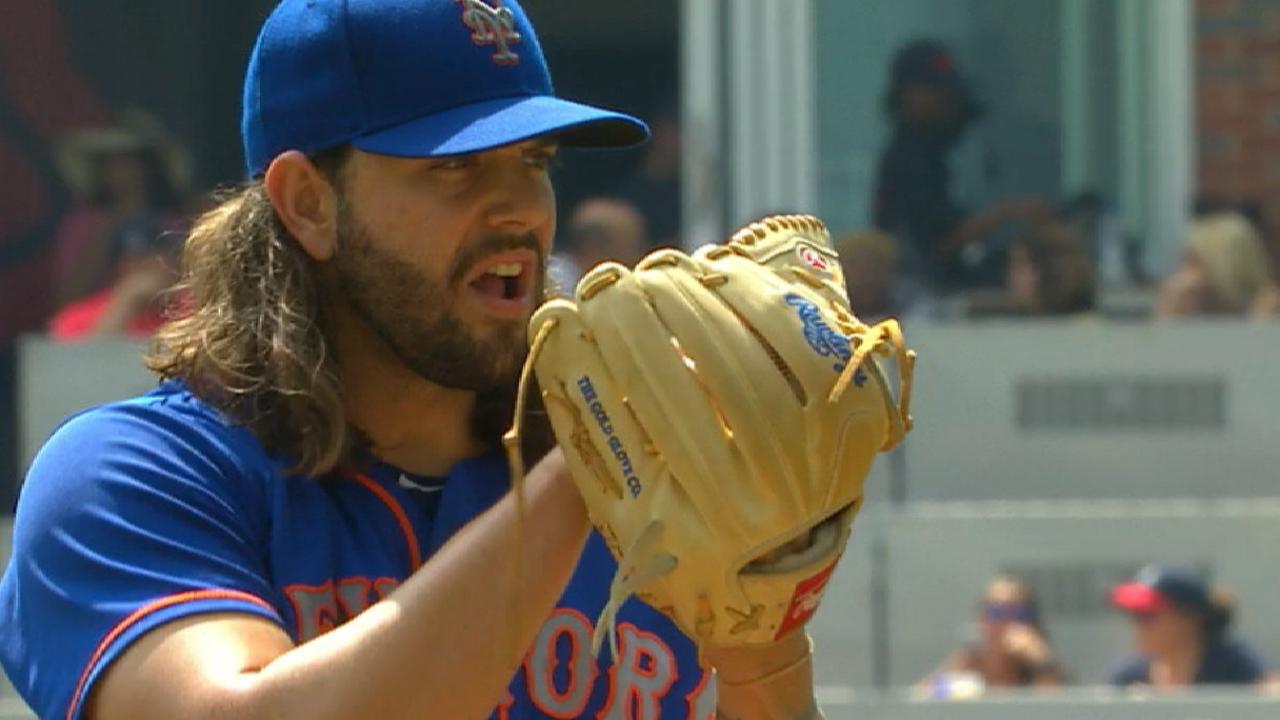 On the way to claiming their first road series win since Aug. 13, the Mets took advantage of the early struggles endured by Teheran, who issued three walks and surrendered Reyes' triple before recording the game's second out. The early advantage proved to be sufficient for Gsellman, as he allowed just one unearned run and three hits over seven innings — his longest outing since May 29.
Mets.com: Read More