After watching Aaron Judge thump his pitching staff all season, Orioles manager Buck Showalter decided that he wanted no part of him with the game on the line on Sunday afternoon, intentionally walking the rookie slugger to bring the potential winning run to the plate in the ninth inning.
Showalter's gamble paid off. Zach Britton struck out Gary Sanchez to pin two runners on, closing out the Orioles' 6-4 victory over the Yankees as Baltimore salvaged the finale of a four-game series at Yankee Stadium.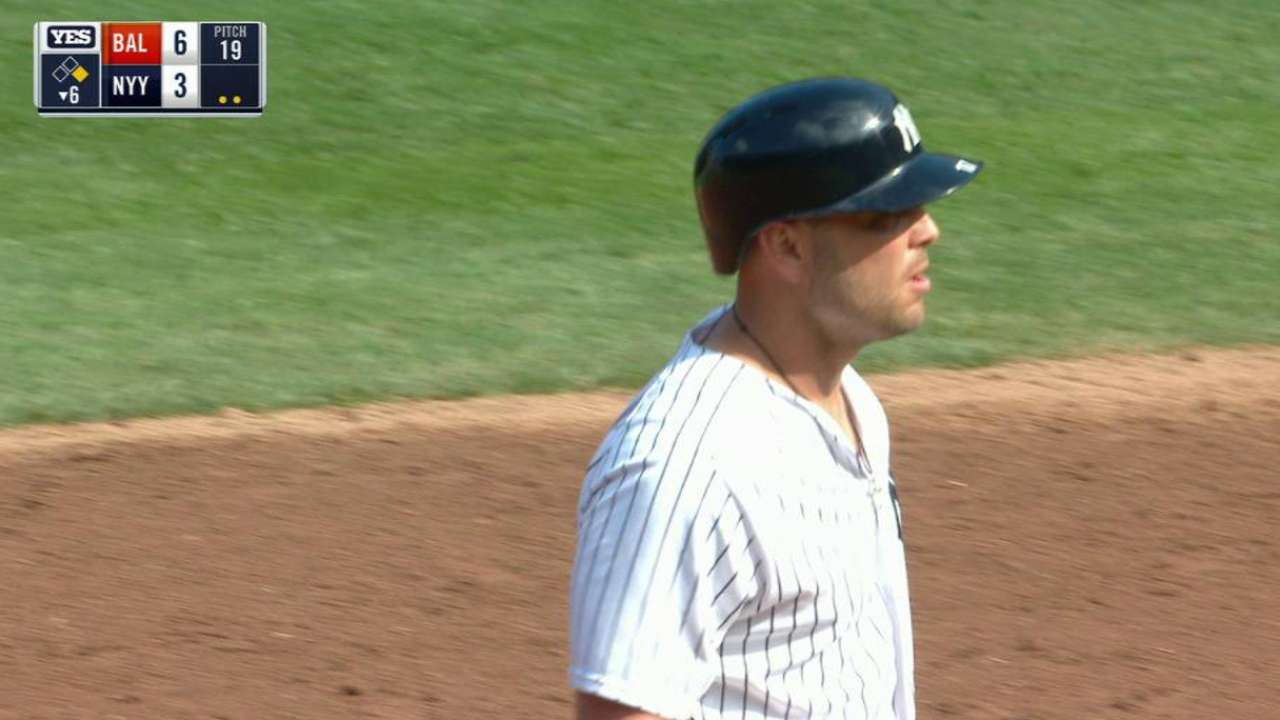 "They're both really good hitters. I have confidence in Zach with either one," Showalter said. "It came up heads today. Tomorrow might be tails. They're both really good hitters and a threat, having a big year, and they're going to have great careers. You're really just picking your poison there."
With the loss, the Yankees remained three games behind the Red Sox in the American League East, as Boston dropped a 3-2 decision to the Rays at Tropicana Field. New York has a four-game lead over the Twins for the first AL Wild Card spot.
Yankees.com: Read More