The Yankees settled back in at home Thursday night. With 14 of their final 17 regular-season games set to be played at Yankee Stadium, it was time to get comfortable. It was time, as manager Joe Girardi said, to take advantage of the schedule.
"It starts tonight," Girardi said before the game.
It certainly did. The Yankees scored six times in the first inning and coasted past the Orioles, 13-5, to remain three games behind the Red Sox in the American League East. The Yankees continue to lead the AL Wild Card standings as well.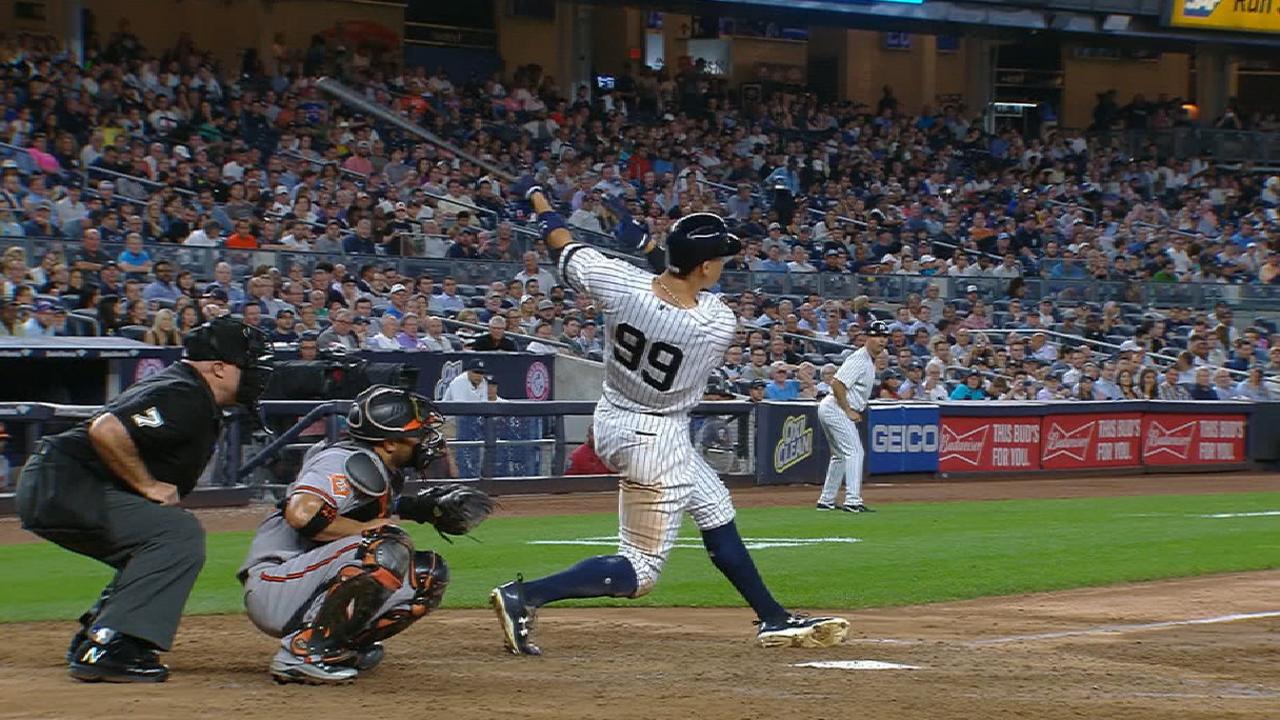 Todd Frazier hit a three-run home run in the first inning, and Aaron Judge later added a pair of three-run home runs. Gary Sanchez also homered for the Yankees, who won for the fifth time in their last six games. Right-hander Masahiro Tanaka allowed two runs in seven innings and got credit for his 12th win. Tanaka got 27 swings and misses in 102 pitches, the fourth-most of any pitcher in the Major Leagues this season.
Yankees.com: Read More