Aaron Judge and Gary Sanchez each crushed two home runs and Didi Gregorius had four hits as the Yankees won for the second time in three games against the Rangers with a 16-7 victory Sunday afternoon at Globe Life Park.
"It was a combination of a lot of hits, a lot of guys getting on base and having good at-bats right from the get-go," Yankees outfielder Brett Gardner said. "It was a lot of fun. This was one of those games that's a lot of fun to be a part of. It was a big series win for us."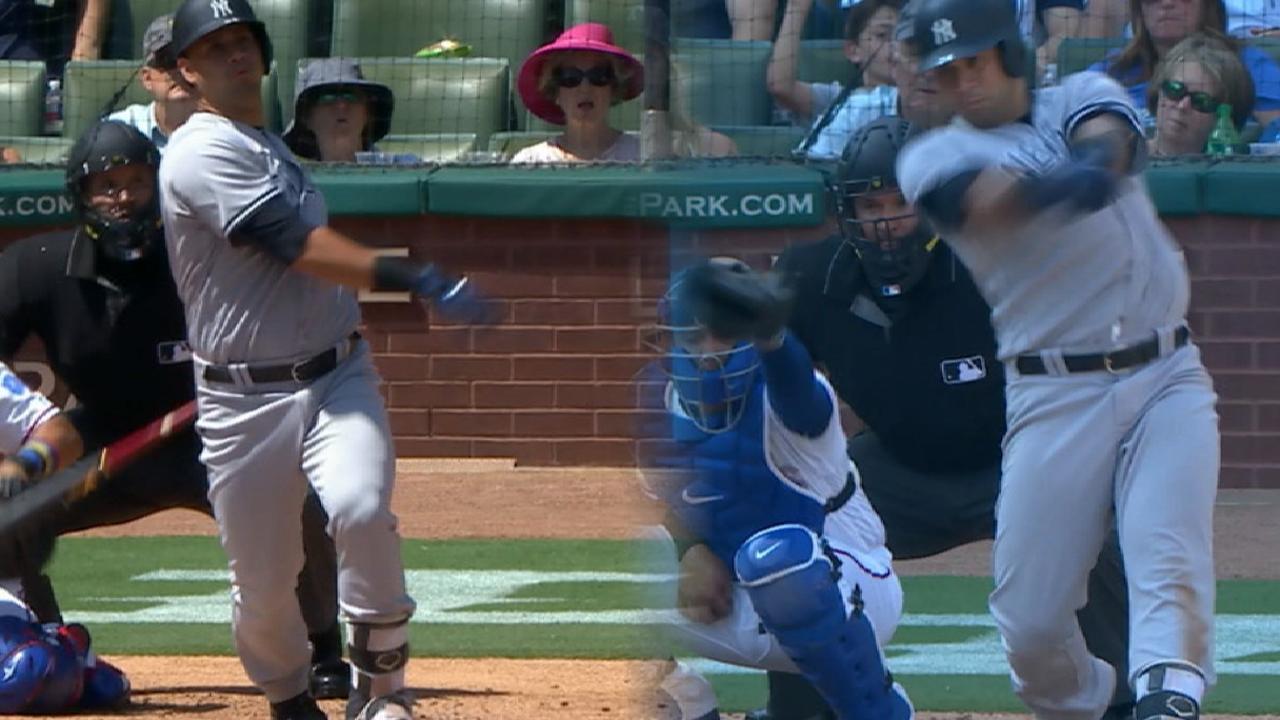 The victory allowed the Yankees to move within 3 1/2 games of the Red Sox in the American League East. The Yanks also now have a 3 1/2- game lead over the Twins in the AL Wild Card race with 20 games left. With the Twins losing on Sunday, the Rangers remained 2 1/2 games behind them for the second AL Wild Card spot.
Yankees.com: Read More