So inconsistent throughout the long summer, the Mets have at least maintained their dominance over the Reds. Rafael Montero continued his second-half renaissance Saturday with five effective innings, and Kevin Plawecki homered to lead the Mets to their fourth straight win, beating Cincinnati, 6-1, at Citi Field.
The victory was the Mets' fourth in six games against the Reds this season, their ninth straight against Cincinnati in Flushing and their 18th in their last 20 games against the Reds overall.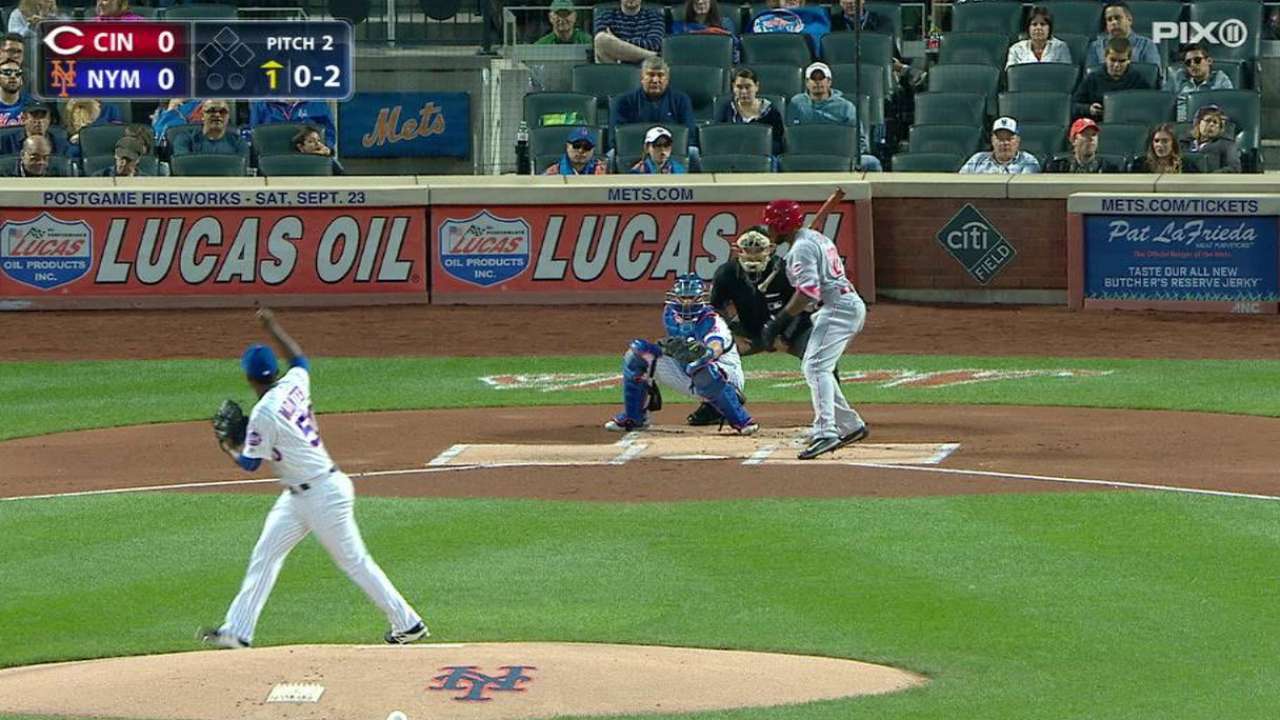 "Unfortunately, it's been a house of horrors for us, at least as long as I can remember here in my tenure," Reds manager Bryan Price said of Citi Field. Montero's start was not without its hiccups. The right-hander walked five and allowed four hits, all singles. But he stranded eight Reds on base between the second and fifth innings, allowing him to depart at that time with a one-run lead.
Mets.com: Read More