The race for Seneca County District Attorney has become one of the more-polarized contests on the ballot for next week's primary. While some have argued that politics is driving the race, the Sapio campaign is working to end that on a daily basis.
"I loathe the phrase 'that's just politics,'" said Sapio during an exclusive one-on-one conversation with FingerLakes1.com. The Sapio campaign is a small one, centered around trust and the notion that everyone is equal. "My family comes from a place where what you see is what you get," the candidate for D.A. explained.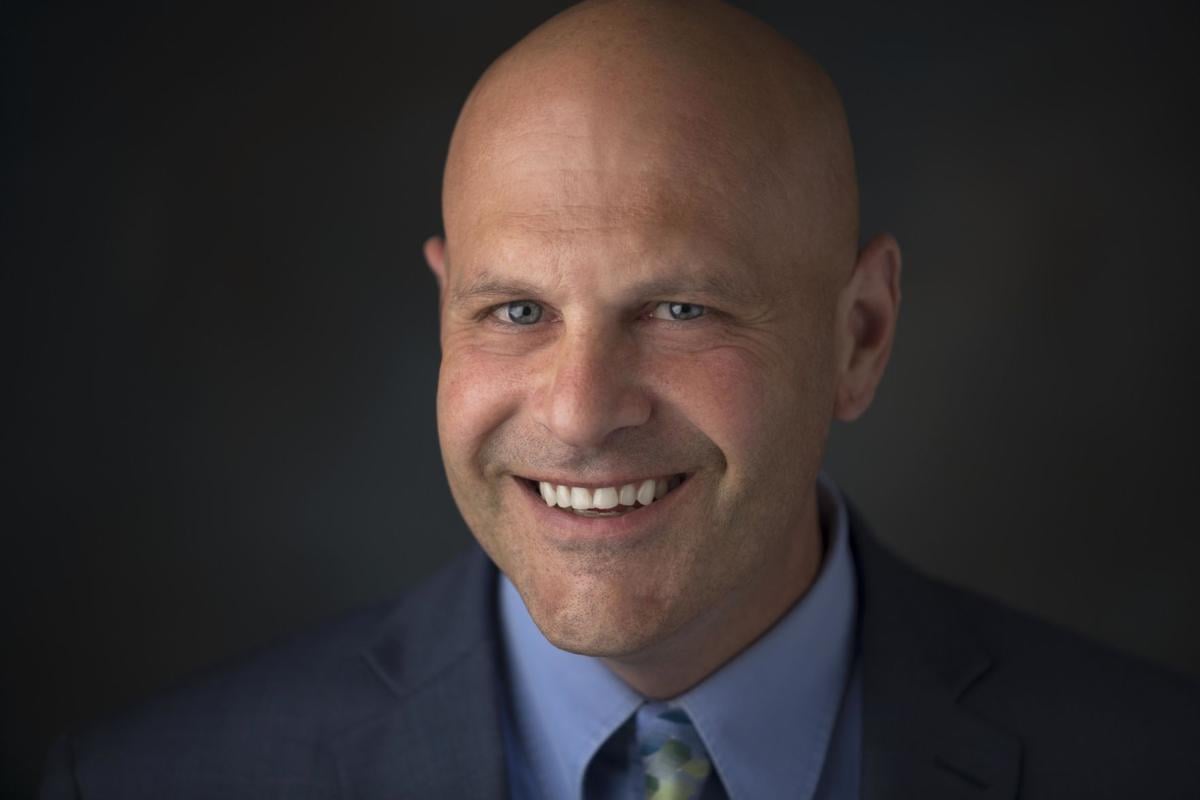 Jennifer Salone, who is one of just three members of the small campaign team, which includes Sapio himself, is new to politics — but committed to the plan created. "We said this was going to be about positivity, and making a difference. That's where we're going to remain no matter what is said by the opposition," she explained.
Sapio concurred, pointing out that they will continue letting certain fabrications slide, while working to rectify some others. "We're not going to get into mudslinging. That is not why we're here," he continued.
Addressing the issues: 'Seneca County needs a plan'
Sapio says he remains committed to being the change-agent for the justice system. Sapio says he'll begin by opening the doors of the D.A.'s Office to the public. "A closed door policy to even one person is unacceptable," explained Sapio, who believes that victims, members of law enforcement, and others should all be entitled to open communication.
"The answer is to be accountable to the citizens of Seneca County, to listen to victims and speak with law enforcement and counsel. The door must be re-opened and there must be prosecution without agenda," he said.
Sapio also believes that the Criminal Justice Advisory Board should have the attention of the County's chief law enforcement officer. "The attendance of the current District Attorney of roughly 7 percent over the last five years is unacceptable," he added.
"The main focus of the CJAB is discussing alternatives to incarceration and pre-trial release. However, this is the most-important platform to have as the majority of all county department heads are present," Sapio continued. "Only through discussion, as a whole, prior to arrest, can informed prosecutorial decisions be made after the arrest."
He also wants to see the D.A. working with local children. "I believe the D.A. should be seen working in conjunction with law enforcement to raise awareness and to promote education through meetings with the public."
Getting the job done: 'Simple answer is to win trials'
According to Sapio, an unfair amount of attention has been paid to a couple big wins, as well as District Attorney Barry Porsch's appellate record. "A recent press release was sent from his office indicating that a defendant was denied his appeal at the State's highest court. That defendant entered a guilty plea, and thus waived his right to an appeal," explained Sapio.
He continued, "There was no press release on August 21st when a defendant was found not guilty after trial for third-degree criminal sale of a controlled substance." That individual went from facing as much, or more than a decade in prison — to being acquitted. Sapio contends that by the true-numbers, District Attorney Porsch has a less-than 40 percent felony conviction record.
The numbers run in stark comparison with those touted by D.A. Porsch in an appearance on Inside the FLX. While individual court results are segmented, Sapio believes that he can be the fix that Seneca County needs.
"Over the course my 16 to 17 years practicing, my acquittal record is ballpark 70 percent in felony trials," said Sapio. "I have an ability to see holes in the prosecution from a unique angle as a former-Judge, and defense attorney. It allows me to shore up and ensure that convictions happen and our community is kept safe," he continued.
Behind the campaign: 'Children are our future'
Sapio says his entire campaign is based around the premise of creating a better tomorrow for the next generation. Whether it means taking drugs off the street, putting away violent offenders, or just working to ensure that everyone — including young people — are treated fairly when interacting with the district attorney's office — it all boils down to one motivation.
"We owe it to all of the children in Seneca County to keep them safe and impart as much knowledge as possible to ensure that they make smart decisions," he explained. Speaking to his experience as a defense attorney, but also as a little league baseball coach, Sapio says that we have an entire community of kids to look out for. "I want to see kids in Seneca County safe from drugs and violence," Sapio continued, adding that a focus on educating young people is paramount.
"I have been a Little League Coach in Seneca Falls for three years. Not only do we raise our own children, but it often seems as if we have a community of children in our house. Those kids seem to become my kids, as well as those I represent in court. We want to do what's right for them, and the entire community," he added.
Sapio says that throughout his time working with kids in court, representing them, or even representing their families — he cherishes the notes he receives. "My practice has given me the humility and compassion to understand that sometimes my suggestions or recommendations could have a lifetime impact on a young life," he continued. "Nothing is more rewarding that the occasional email or card from one of these kids saying 'Thank you', or even inviting me to graduation."
Pushing forard: 'My word is my bond'
In the final days before Tuesday's primary, Sapio and team say they will continue working on addressing the facts, spreading a positive message, and avoiding politics. "That's not what we're about, and that's not why we're here," explained Sapio.
"I have no hidden political agenda, I am not sending back door emails saying not to endorse my opponent, and I have taken this campaign directly to the issues," Sapio said. "The simple answer is that what you see is what you get with me. My word is my bond."
On Tuesday, voters will begin the process — through a primary — deciding who will be the next District Attorney in Seneca County.