The Substance Abuse Prevention Coalition of Ontario County, an initiative of the Partnership for Ontario County, is excited to announce the installation of a new medication drop box in Phelps, NY. The new drop box is located at the Phelps Community Center and can be utilized during normal business hours, Monday through Friday from 6am – 9pm and Saturdays 8am – 9pm.
This medication drop box has been provided by the National Guard Counter Drug Taskforce and CVS Pharmacy through a grant to help support take back initiatives across the nation. Thank you to the Phelps Police Department and the Ontario County Sheriff's Office for supporting this prevention measure for the Phelps community.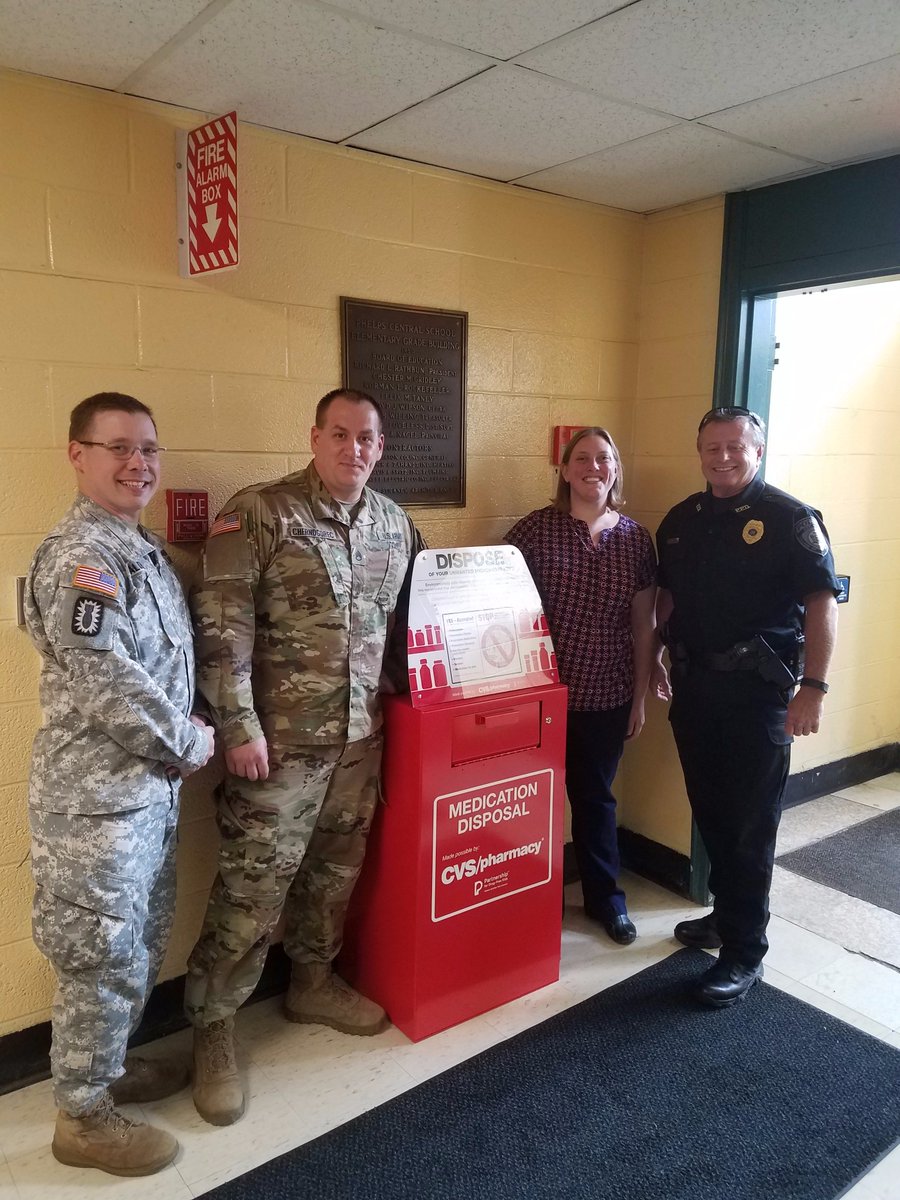 Residents may bring their unwanted and expired medications to the box for proper disposal with no questions asked. Accepted items include prescriptions, over-the-counter medications, pet medications, medication samples and inhalers. Thermometers, liquid medicine, sharps, hydrogen peroxide and medical waste generated by businesses or clinics will not be accepted. Residents do not need to remove labels from containers; privacy will be maintained.
We are pleased to have this new location for residents to properly dispose of their medication. We would like to remind residents to monitor, secure and dispose of their medication to prevent addiction, accidental poisoning and protect our environment. The Office of National Drug Control Policy cites proper medication disposal as one of four major action items for preventing prescription drug abuse.
For more information about the medication disposal program in your area, please visit hwww.substanceabusepreventioncoalitionofontariocounty.com/medication-drop-box-locations.