A back-and-forth of hit-by-pitches dating back to last month ignited a trio of benches-clearing confrontations Thursday afternoon between the Tigers and Yankees, starting with Miguel Cabrera and Austin Romine throwing punches at each other and winding up with Alex Wilson and Todd Frazier gesturing at each other.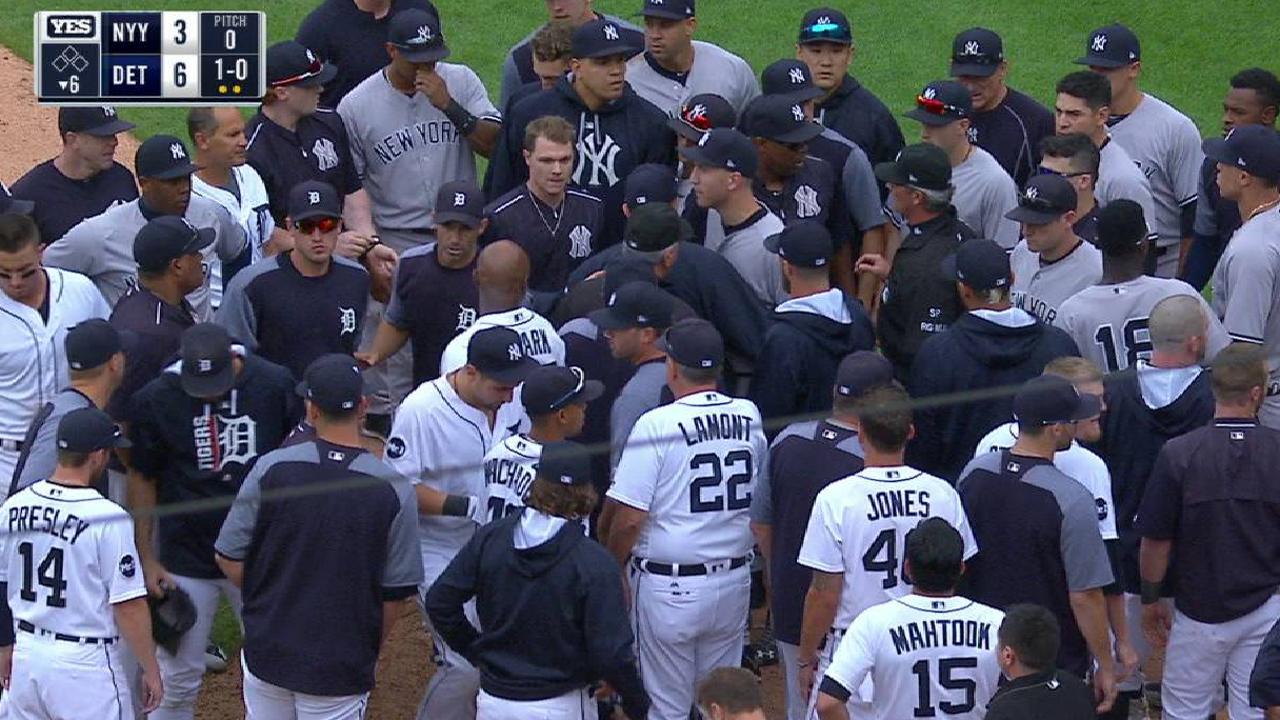 Five players, both managers and a bench coach were ejected over the course of a four-hour, 13-minute game at Comerica Park that ended with a 10-6 Tigers victory. Four players were hit by pitches. Cabrera was not, but a pitch behind his back and the ensuing reaction from both sides sparked the biggest incident of the afternoon.
It was an ugly ending to what was a getaway-day game between the teams to culminate a three-game series.
Yankees.com: Read More
.
.
.