Sonny Gray hurled six-plus solid innings to pick up his first win in pinstripes and Aroldis Chapman survived a bumpy ninth inning as the Yankees defeated the Mets, 5-4, on Tuesday evening, concluding the Yankee Stadium portion of the Subway Series.
Backed by homers from Jacoby Ellsbury and Gary Sanchez, Gray made his first home start since being acquired by the Yanks and held the Mets scoreless until Dominic Smith's first big league homer in the seventh. Working in front of a sellout crowd of 46,474, the right-hander scattered five hits in a 104-pitch effort, walking two and striking out five.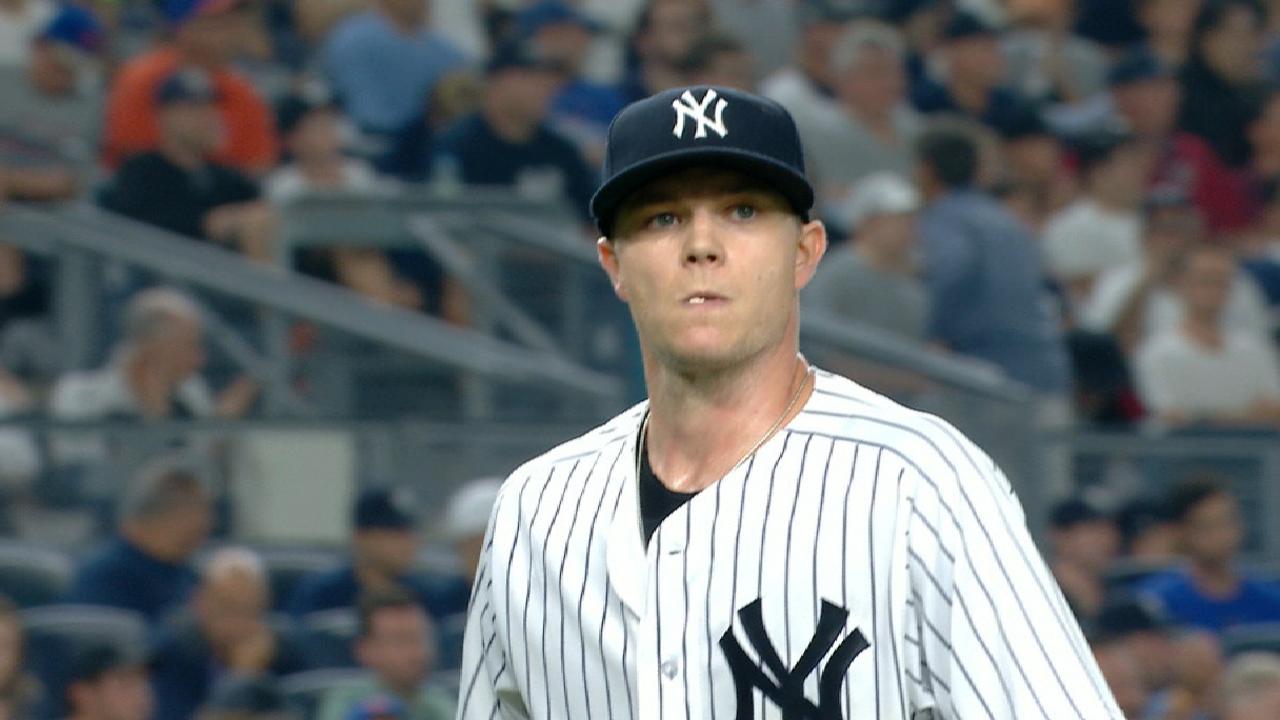 With the victory, the Yankees remained 4 1/2 games behind the Red Sox in the American League East chase. Boston defeated the Cardinals, 10-4, at Fenway Park.