Cayuga County was hammered with flooding rain on Saturday, along with the powerful storms that moved through the area. Combined with the rainfall that has been prevalent over the region in the last few days — it made for challenging circumstances.
Auburn, Owasco and Moravia were the hardest hit communities, according to initial reports out of Cayuga County.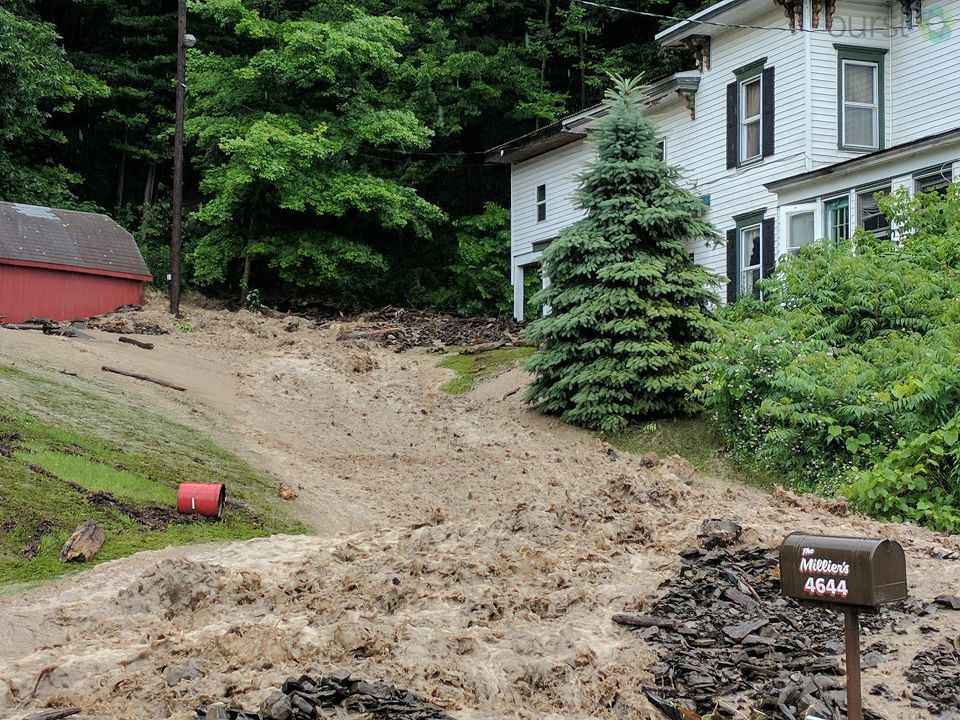 More than 800 were without power in Owasco, with more than 2,000 being without power county-wide.
Even some mudslides were reported in Moravia, as well as street flooding, which made some roadways in Auburn nearly impassable.
First responders were out in force throughout the county contending with those flooded roadways, as well as flooded basements and even some accidents that happened as the other issues were developing in Cayuga County. Trees were also reported down in some locations. However, it's unclear if the downed trees were result of high winds, or just the result of heavy rains softening ground.
We'll continue to update this story throughout the night.
@spann some flash flooding in Auburn pic.twitter.com/OpxzwkzU3w

— Kayla (@xkStein) June 24, 2017
Nancy Mazzeo photographs flooding in her back yard on Van Dyne Ave. in Owasco after aheavy rain storm. (Kevin Rivoli, The Citizen) pic.twitter.com/U6UXeucW4q

— Kevin Rivoli (@KevinRivoli) July 1, 2017
There is no access to our driveway due to excessive flooding – be careful out there! @CNYcentral pic.twitter.com/KtELOInLiz

— Seward House Museum (@SewardHouse) July 1, 2017
Mudslides in Moravia! Flooding taking a toll in CNY – if you're out driving slow down on wet roadways! Thanks for sharing Jaymi Kelley pic.twitter.com/MPQJVJNFvp

— Justine Marschner (@JustineCNYNews) July 1, 2017
South St in Auburn is flooded @CNYcentral @WayneStormWatch @MollyTott @PeteWeatherBeat pic.twitter.com/l54HzTC9Yq

— maria coleman (@themariaeliz) July 1, 2017
@MikeBrookins @MollyTott my mom's driveway in Moravia neighbor took pic. She lives in hill water pouring down road! When will rain stop?? pic.twitter.com/eSIZ94D6Mr

— Jeanette (@nutter445) July 1, 2017
This story will be updated throughout the evening. Send photos of flooding in your neighborhood on Facebook.