On Thursday around 4 pm the Seneca Falls Fire Department was dispatched to State Route 414 and Salcman Rd. for a vehicle fire.
Traffic was shut down on Rt. 414 and Strong Rd., and the first fire crews on scene reported the engine compartment being fully involved.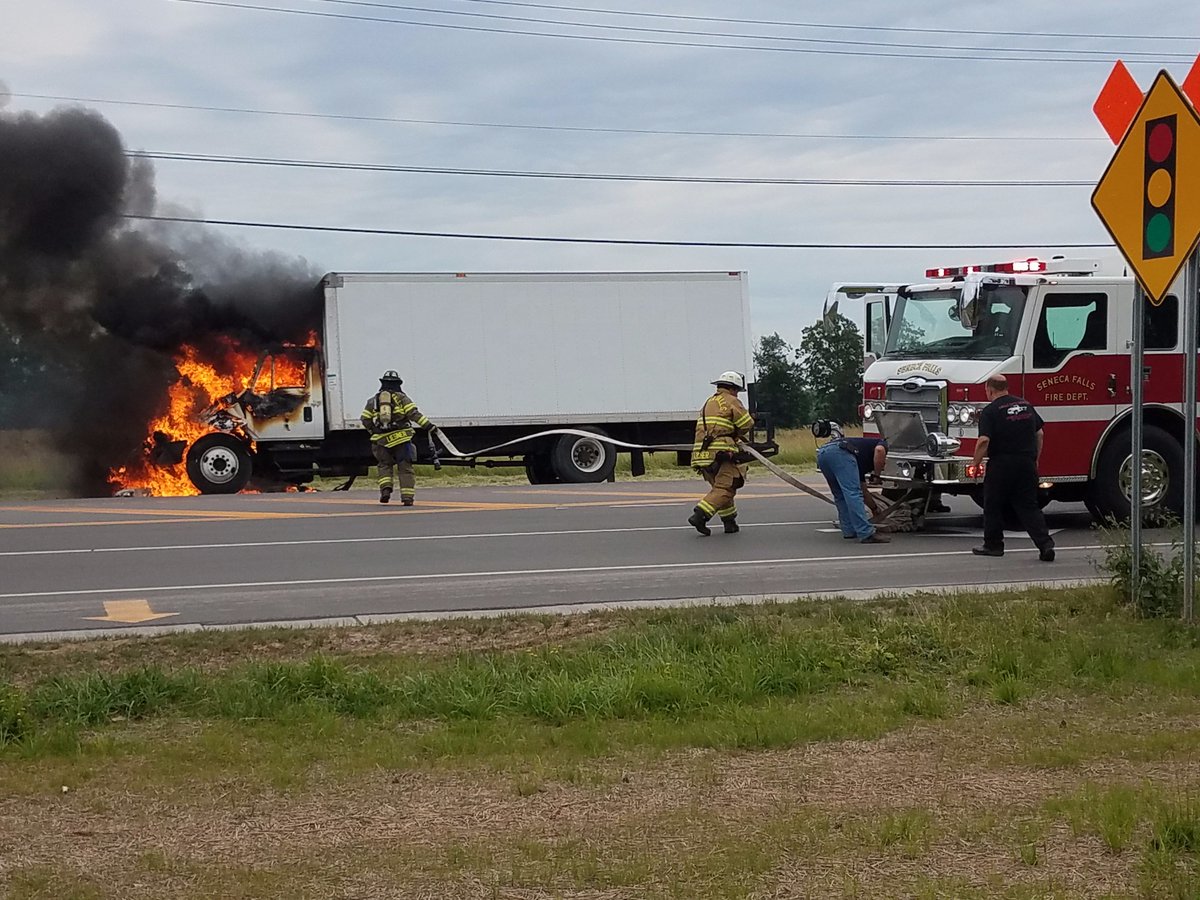 The box truck, which was carrying wood at the time, according to reports – became fully-involved, but was under control within 20 to 30 minutes of the first crews arriving on scene.
This story will be updated as new information becomes available.
Seneca Falls Fire dispatched to Route 414 and Salcman Road for the vehicle fire

— SenecaCountyFireWire (@scfw_50) June 29, 2017
Photos from the box truck fire that the Seneca Falls Fire Department responded to on Rt. 414. pic.twitter.com/vNmNfqddPI

— Josh Durso (@FLXJosh) June 30, 2017