It's been two years since Brandon Hinman admitted to stealing thousands of dollars from his family, but now the Army veteran is headed to prison.
On Thursday, the 34-year-old Weedsport native pleaded guilty to two violations of probation in Cayuga County criminal court with Judge Thomas Leone.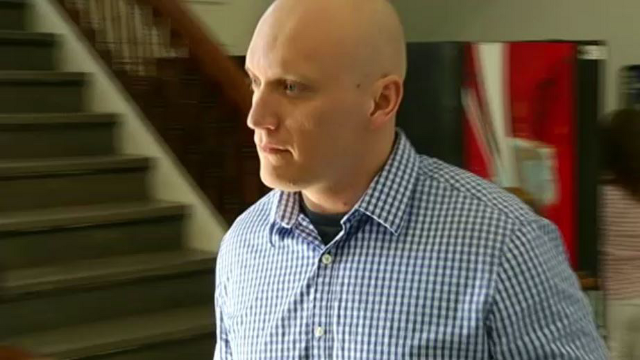 Leone had initially sentenced Hinman to five years probation in June 2015. At the time, Hinman had pleaded guilty to two felonies — third-degree grand larceny and second-degree criminal possession of a forged instrument — for stealing nearly $50,000 from his family. That money had been raised following the premature birth of his twin daughters and the unexpected death of his wife, Jenna, in 2014.