The New York Yankees are currently tied for first place in the AL East division. After originally having a 4 game lead, the team has lost 10 out of their last 12 games. They also went on a 7 game losing streak, their longest since 2007. This includes another underwhelming week in which they went just 2-4.
One reason for the Yankees struggle this week was their poor pitching. Over 6 games played, the team surrendered 38 runs. Masahiro Tanaka was a real surprise, as he threw 8 scoreless innings in route to a win on Friday night in the Bronx. However, things weren't the same for everyone else. Michael Pineda was rather disappointing in his start against the Rangers Sunday, surrendering 7 runs and only lasting 4 innings. Luis Severino also received his second straight loss Thursday allowing 6 runs and only striking out 5.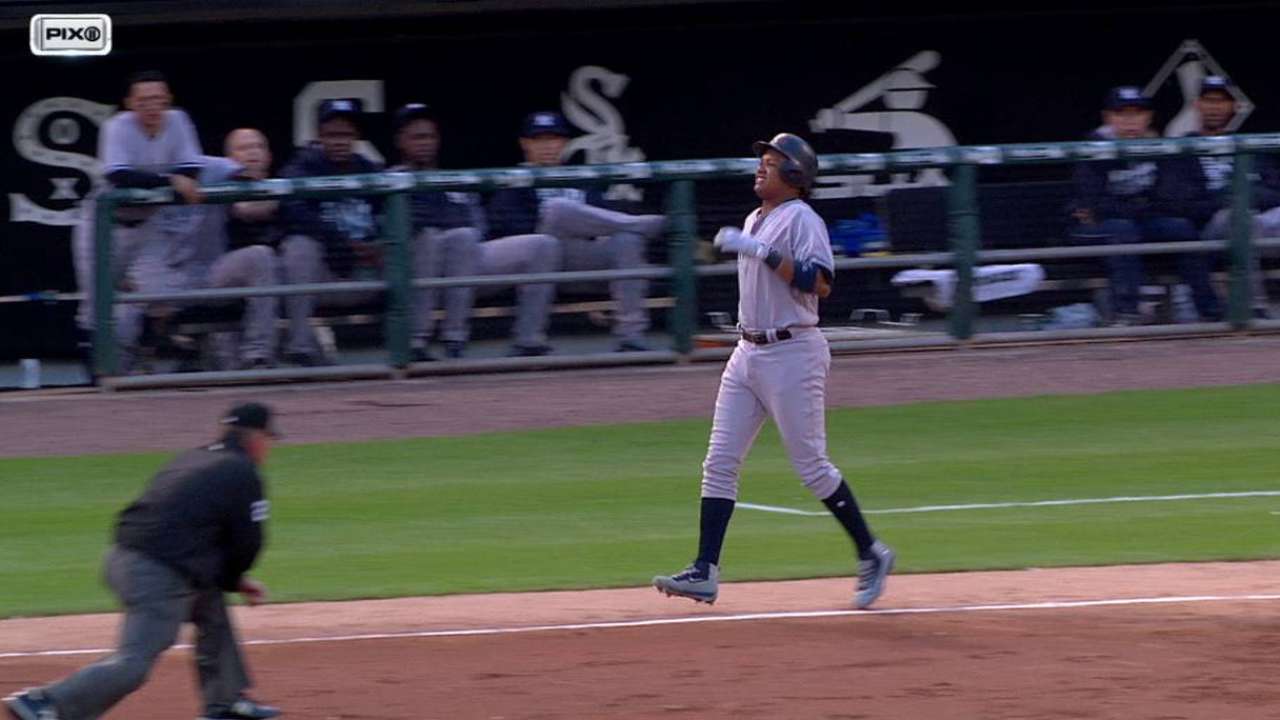 What really put the Yankees down though was their bullpen, specifically Tyler Clippard. Clippard has been a major problem for the Yankees as he is really important to the team being the typical 7th inning man. Clippard, who once had a 3.00 ERA two weeks ago, has given up 8 hits and 9 runs in his last three games. Only going through 1.1 innings he now sees his ERA at a measly 4.85. He cannot seem to escape himself from the ferocious boos, despite Joe Girardi's efforts to put him back on track.
The fielding was also atrocious for the Yankees. A total of 6 errors occurred this week including 3 in the rubber match versus the Angels. The team has now fallen to #7 in the league with 40. To hopefully strengthen their defense, management has (finally) DFA'd first baseman Chris Carter and called up Tyler Austin.
The hitting, nonetheless, continues to be the team's strength. The #3 offense in runs scored led by Aaron Judge and Gary Sanchez unfortunately did not seem to click together with the pitching. The Yankees were up 5-1 in the second against the Angels on Thursday, including a 3-run home run from Judge. However, Severino and the bullpen put everything to waste. Sunday's game was also unfortunate as the team scored 6 to try to comeback from a deficit, but it was not enough, as they lost 7-6 on Pineda's poor pitching. The real awful performance was Saturday when they were unable to get anything off of Austin Bibens-Dirkx where they lost 8-1. In just his 3rd major league start, Bibens-Dirkx was able to go for 7 strong innings giving up just 5 hits. Despite that though, the offense is not as much as a let down as the pitching.
Other News
Tyler Austin who was originally expected to be on the roster going into spring training will be the new everyday first baseman. Austin did not get the chance to prove himself as a fractured left ankle cut his preseason short. The 25-year old hit .241 last season with 5 home runs and 36 strikeouts (40.0 SO%) last season. He will hope to turn all that around until Greg Bird gets back.
A key player for the Yankees went down with an injury, as Aaron Hicks will be sidelined for 3-4 weeks with a strained left oblique. This means that Jacoby Ellsbury will go back to being the everyday centerfielder once he gets healthy.
Batter of the Week: Gary Sanchez
GM – 5
AB – 18
R – 5
H – 7
HR – 2
RBI – 4
BB – 2
Slash Line – .389/.476/.722
Pitcher of the Week: Masahiro Tanaka
GM – 1
IP – 8.0
ER – 0
H – 3
BB – 2
K – 9
The Bombers are just 16-20 on the road this season. They will have a tough task ahead of them as they take on the Chicago White Sox and baseball's best, Houston Astros. Monday's first pitch will be at 8:10 P.M. with the matchup being Jordan Montgomery and David Holmberg.
Matchups at Chicago:
Game #1: Monday June 26th 8:10 P.M.
Jordan Montgomery (5-4) vs. David Holmberg (1-1)
Game #2: Tuesday June 27th 8:10 P.M.
Luis Severino (5-3) vs. Jose Quintana (4-8)
Game #3: Wednesday June 28th 8:10 P.M.
Masahiro Tanaka (5-7) vs. Carlos Rodon (0-0)
Game #4: Thursday June 29th 8:10 P.M.
Luis Cessa (0-2) vs. Mike Pelfrey (3-6)
Matchups at Houston:
Game #1: Friday June 30th 8:10 P.M.
Michael Pineda (7-4) vs. Lance McCullers Jr. (7-1)
Game #2: Saturday July 1st 7:15 P.M.
Jordan Montgomery (5-4) vs. Francis Martes (2-0)
Game #3: Sunday July 2nd 2:10 P.M.
Luis Severino vs. Mike Fiers (5-2)
– David Bieber is a contributing columnist to FingerLakes1.com covering the New York Yankees with a weekly report published on Monday throughout the season.