Geneva Night Out is excited to announce a restructuring and refocusing of its operations.
In 2013, the first Geneva Night Out took place at eleven locations around downtown, featuring eight visual artists and two musical acts.
Over the next 51 consecutive months, hundreds of artists (crafters, actors, musicians, writers, and more), dozens of downtown locations, and thousands of attendees helped create a new first Friday monthly tradition in our lakeside city.
Four years later in 2017, downtown is a very different place.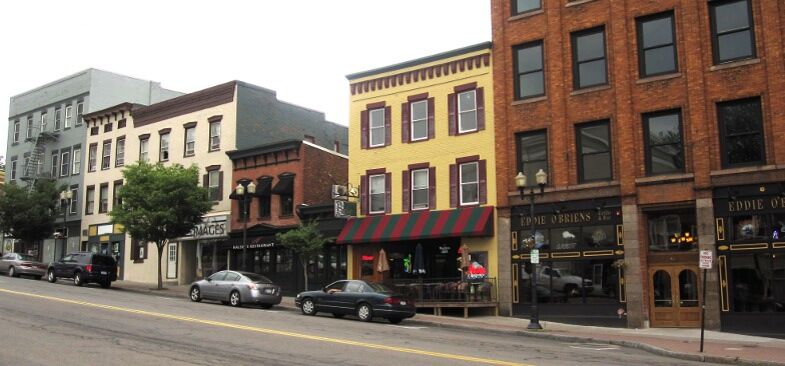 More residents and an increasing number of tourists are finding their way downtown not only on the first Friday of each month, but every other night of the year.
Geneva has now become a regional destination, with unique businesses opening their doors and offering something new for everyone to enjoy.
In a statement issued over the weekend the team added, "We've been excited to have been part of this revitalization occurring in Geneva."
When the Geneva Night Out steering committee first met in late 2012, our goal was to "cultivate an increasingly inviting, walkable, diverse and arts-friendly destination." Today it is clear that we've achieved that goal, and more.
The team added, "We are grateful to everyone who has helped make Geneva Night Out an integral part of downtown's renaissance, especially all the artists, businesses, and participants who have made GNO such a success and Geneva such a thriving destination over the past four years."
They continued, "After careful consideration, the GNO steering committee has decided to redefine the primary goal of Geneva Night Out. We will no longer be working on creating monthly events to encourage shoppers downtown, but focusing our attention to create a handful of stand-out celebrations that bring together local artists, musicians, and businesses around specific themes."
The steering committee added, "By focusing on fewer events, we plan to make them particularly exceptional. Currently, we are planning Geneva Night Out events like the April Scott LaFaro Celebration, a fall Harvest celebration, and the winter Holiday Edition in December. These Geneva Night Out events will continue the tradition of sponsoring local artists and musicians in local venues, but will be supplemented with extra activities to heighten the experience and the growing regional draw of downtown Geneva. We look forward to rolling out these future events. Until then, we encourage everyone to head downtown and see what's happening!"