What exactly happened at the Crestwood facility in Reading on Saturday?
It's not entirely clear.
While FingerLakes1.com received a press release from an organization outlining the moments that played out around 7 pm, many have questioned the validity of the claims.
The original story has been left, unedited, below.
Calls to authorities in the area have gone unanswered, with exception to a brief statement issued by Schuyler County Sheriff William Yessman.
"It was a fire matter," he said. "Apparently a piece of equipment overheated. Fire units were recalled," Yessman continued.
The Sheriff added, "You'll have to contact the Watkins Glen Fire Department for anything further."
The Finger Lakes Times reports that Schuyler County Emergency Management Coordinator William Kennedy said that firefighters arrived on-site around 7:18 pm and found smoke coming from a stack on a dehydrator.
A dehydrator removes water from natural gas, and according to Kennedy – no fire was observed.
According to Kennedy, firefighters stood by while facility personnel investigated and fixed the problem, according to the Times.
The Burdett Fire Department stood by for Watkins Glen during the call.
FingerLakes1.com reached out to the Watkins Glen Fire Department via phone, but has not had any calls returned. An attempt to find the Watkins Glen Fire Department online were unsuccessful, as a link from the Village of Watkins Glen to the so-called Watkins Glen Fire Department's website direct to an unregistered domain.
FingerLakes1.com will continue to update this story as additional information becomes available.
---
Original Story
Witnesses say a fire broke out, and multiple fire departments responded to the Crestwood Gas Storage Facility in Reading on Saturday.
The fire was initially reported around 7 pm, when smoke became visible from the facility. Concerned citizens called 911, which resulted in a heavy response from local authorities.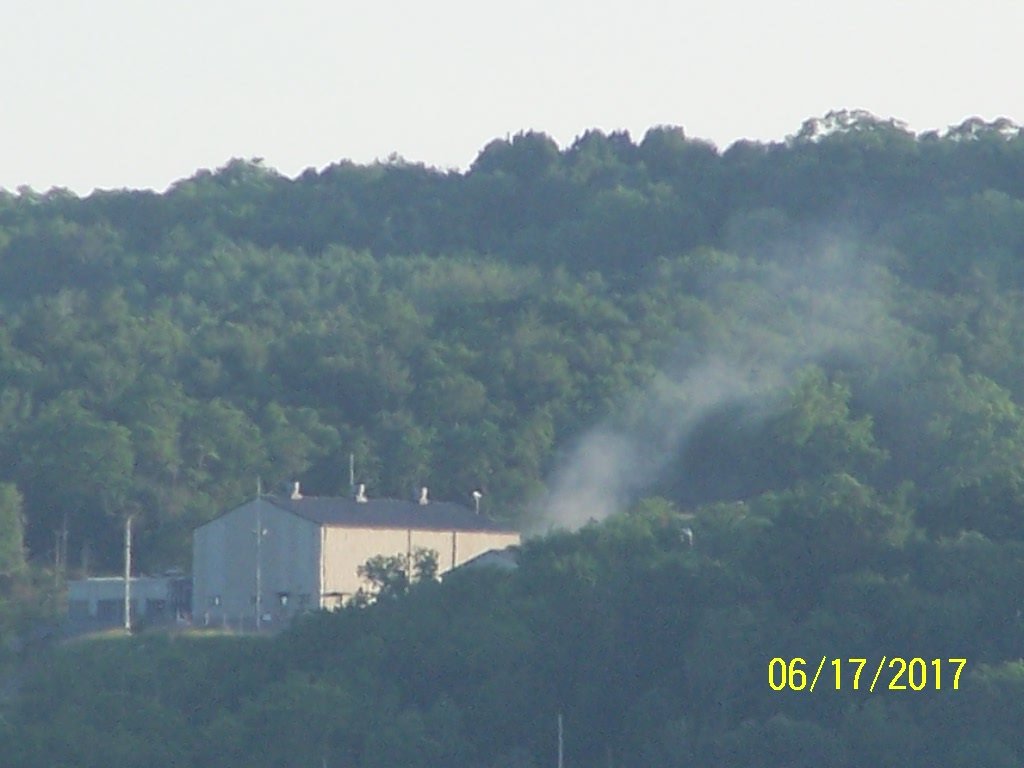 Burdett, Millport and Dundee Fire Departments were all called to the scene. Officials with Crestwood reportedly arrived 40 minutes after the incident was first called in to 911.
One witness, who has also been an advocate against Crestwood's operation on Seneca Lake said, "We heard a loud noise that sounded like a jet engine as they blew out the gas. Residents in the area are demanding some answers. How did the fire start? Was anyone on site? If an eyewitness had not reported the fire, what might have happened?"
Later that night, emergency crews reportedly arrived back at the US Salt Plant around 1:30 am. It's unclear if the two incidents are related, or if they were unrelated occurrences.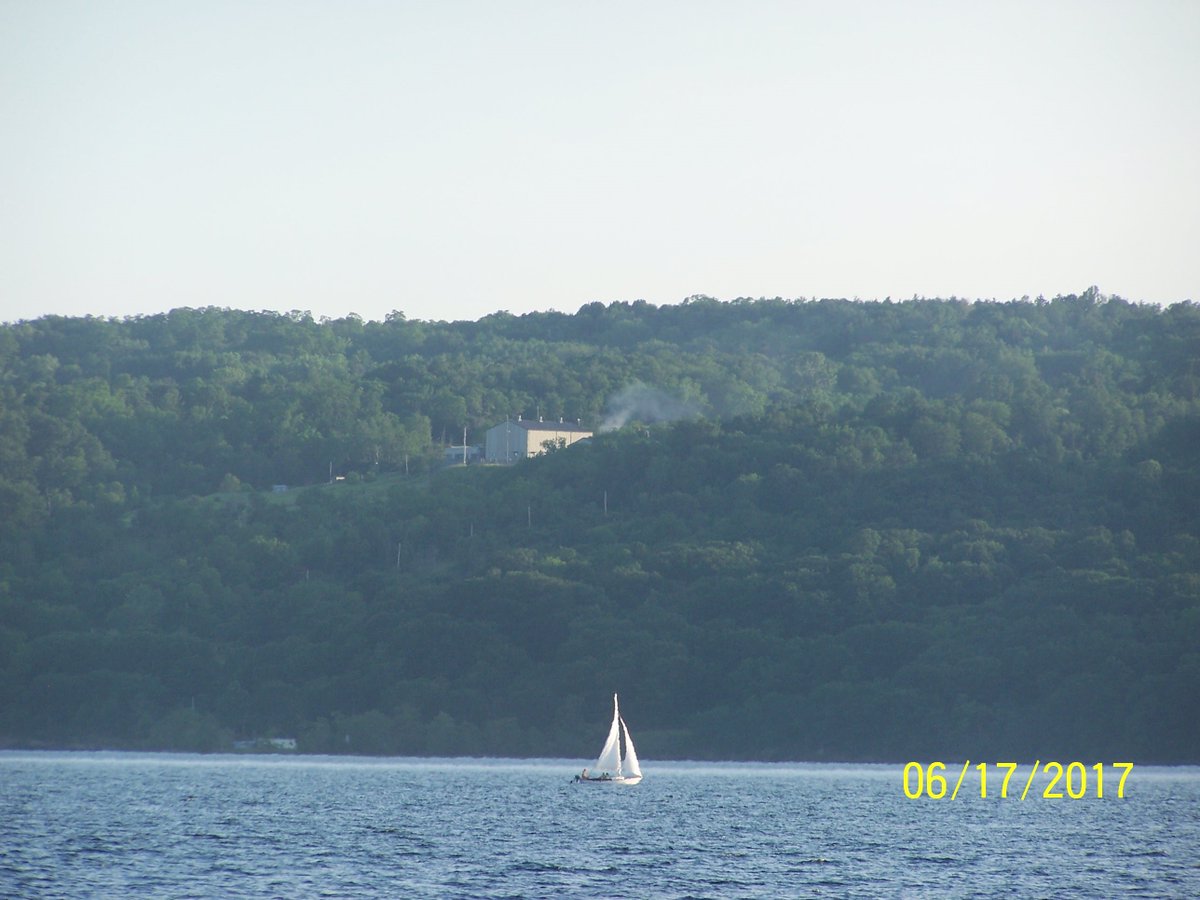 William Boychuck, a witness who lives on Salt Point Rd. roughly one mile south of the gas storage facility reported the arriving emergency vehicles at 1:30 am.
Taylor continued, "The community deserves to know more about these occurrences, despite the fact that Crestwood would prefer to keep us in the dark. There was a fire at the US Salt Plant on Labor Day 2 years ago. This just proves that accidents can and do happen, and that to store even more gas at this site is irresponsible."
Another witness to the first incident, which was described as a fire – took several photos of the smoke billowing from the top of the facility.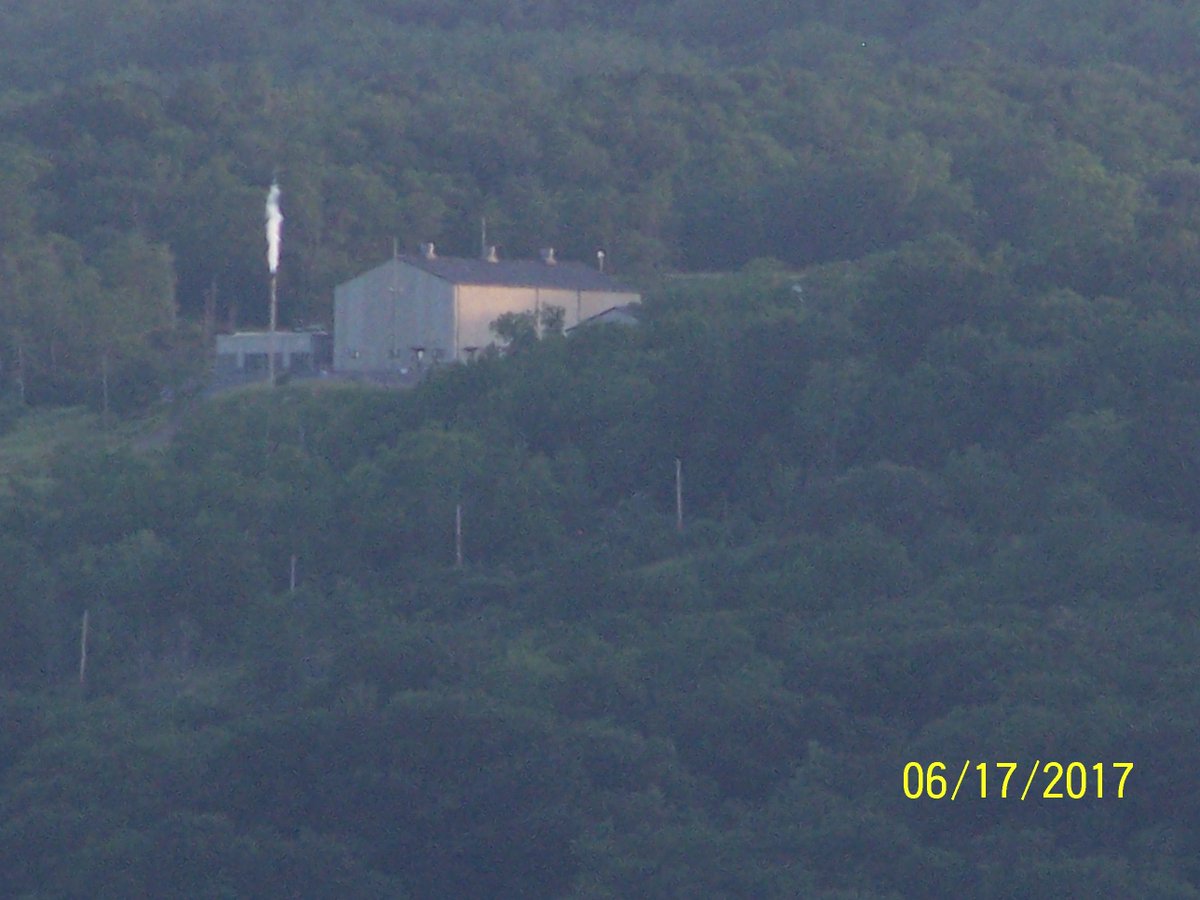 Campbell added after sending the photos to the FingerLakes1.com Newsroom that, "This only underscores the folly of sitting these kind of facilities in close proximity to a drinking water resource for 100,000 people and a major draw for tourists from all over the world." He added, "An explosion there would have put our first responders at risk along with thousands of visitors and residents."