We live in polarizing times.
There are dozens of issues in the Finger Lakes, which can easily be classified as "contentious." The former-foundry site cleanup in Geneva, ongoing flooding along Lake Ontario, landfilling operations throughout the region, lakefront development issues in Canandaigua and Geneva, as well as a polarizing welcome center being debated and discussed in the City of Auburn.
You know what else infuriates people?
A little company known as Charter Spectrum.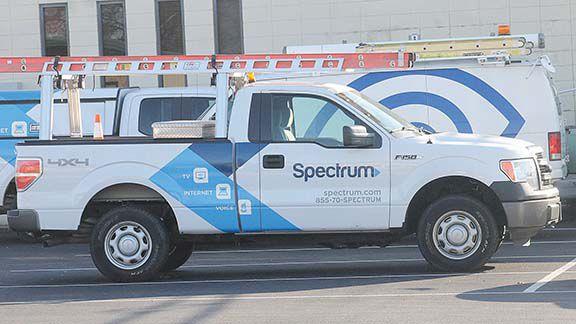 We shared a story originally published by the Finger Lakes Times, outlining the frustrations shared by customers who had been moved over from Time Warner's service to the "new-and-improved" Charter Spectrum family.
The feedback was vivid, intense, and well — almost shocking.
Customers have had countless issues. Even those who work in the FingerLakes1.com Newsroom have experienced issues with Charter Spectrum's service in one way or another.
We wondered: What were the specific issues and/or complaints customers had with Spectrum's service? Here's what our readers told us:
Prices could increase … dramatically
Bills have been a mixed bag. Some customers say their bills have skyrocketed. Others say they've stayed flat. While a few tell us that prices have gone down.
The one thing nearly every customer has told us is that they expect, or have been told outright that prices will go up.
To appease some of the pricing concerns that customers had when the Charter Spectrum transition initially took place — temporary promotions were created. These "annual" plans allow customers to lock in a low rate, which will be trumped by a larger, less-affordable rate once the year is up.
Promotional offers aren't unusual for cable or service providers like Spectrum. Time Warner Cable frequently handed out "deals" to customers who either requested them — or needed them.
Time Warner Cable promotions are no good here
Those who were taking advantage of those TWC promotional packages, which might have been saving customers hundreds of dollars a year — are no longer an option, according to Spectrum customers.
On Wednesday night we spoke with a customer service representative for Charter Spectrum who told us that the company was no longer honoring previously hammered out deals between Time Warner Cable and customers.
Some customers described scenarios where annual promotional plans ended early, forcing them into Spectrum's more expensive option. Others said that they were simply not allowed to jump back into those promotional packages, as they had been allowed to in the past.
On Friday, Andrew Russell, Director of Communications for Charter Communications, Northeast said that this information was 'factually incorrect'.
"Spectrum continues to honor TWC promotional rates for customers who are on TWC promotions, for the duration of their promo period," Russell explained. "However, once those TWC promotions expire — the retail price for that package takes effect."
He also said that customer service representatives are not authorized to speak with media, despite the conversation that took place on Wednesday.
It's not all about the money, though, as some customers pointed out.
Internet service is in-and-out
The most-frequently received complaint from Spectrum customers — for reasons unknown — was that the Internet service has gone downhill. Some customers described situations where they have, and are paying for one of Spectrum's top Internet packages — but that the service suffers from multiple outages a day in rural areas.
Speaking of the Internet — when it's working — it's working slower.
We heard from a number of customers who said that speed tests authorized by Charter Spectrum didn't deliver the speeds that were promised in their respective packages.
Customer service still … leaves much to be desired
No one says it's easy being a customer service representative or a technician going house-to-house.
It's tough work, especially as the weather warms and tempers flare during awkward transitional periods like this one.
Time Warner Cable, Comcast, and now Spectrum have all suffered from horrendous customer service ratings. Especially for those looking to get phone support.
However, even Spectrum technicians are taking heat.
One reader sent us this photo on Facebook after a Spectrum technician left her business, which had been getting a new service setup. Routers, modems, and wires are all scattered along a counter top — more effectively resembling a rats nest — than anything that is responsible for connecting most of the modern devices in a home or business.
Update: This story was updated to include the response from Charter Communications following it's original publish date.