The Rosé Soireé on Linden St. in Geneva is a collaborative effort.
It showed from the moment wine enthusiasts, Genevans, and those from around the region started filing onto the street.
Just a few minutes passed and Linden was inundated with folks lined up at tents all along the street — tasting many of the Dry Rosé featured at the event.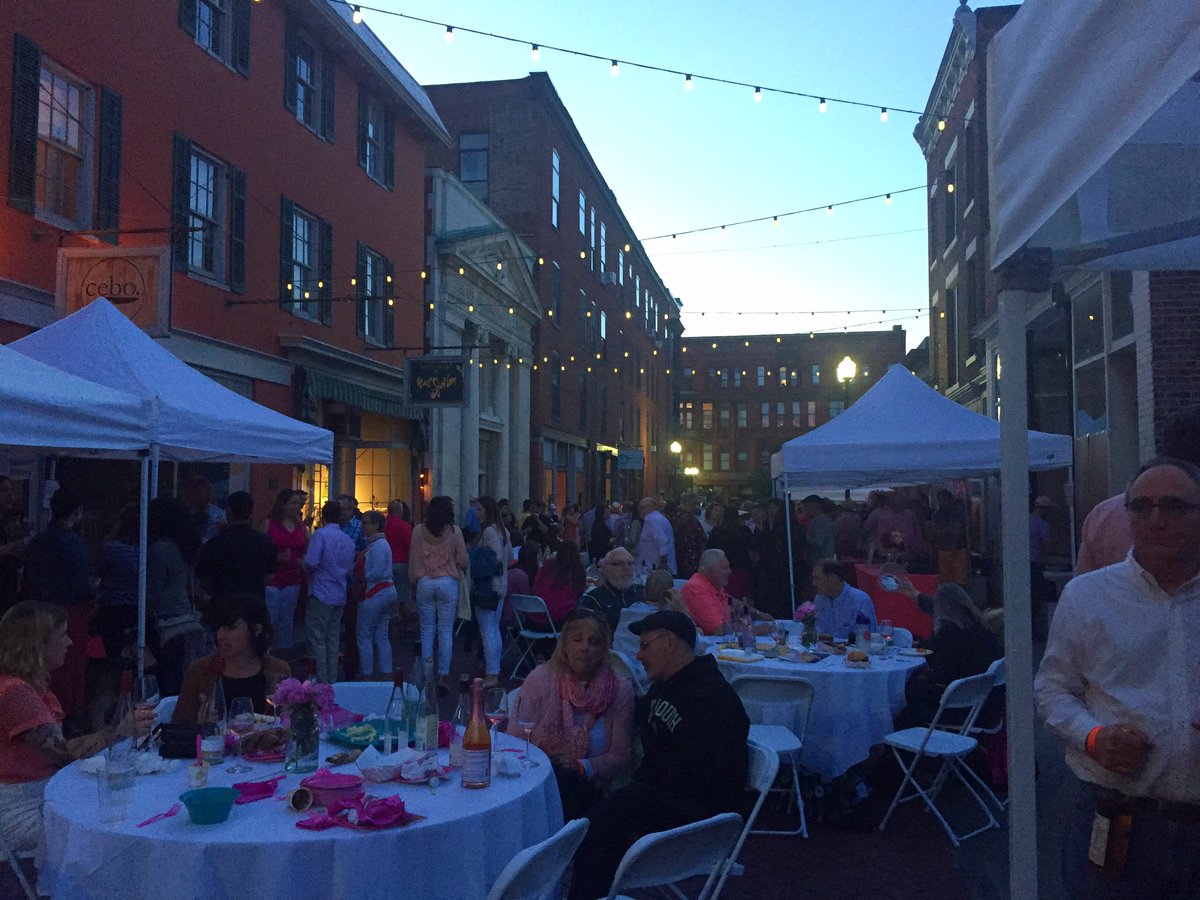 Participants included Knapp, Dr. Konstantin Frank, Wagner, Keuka Spring, Casa Larga, Ravines, and Billsboro to name a few.
As far as Finger Lakes Rosé's were concerned – it was an all-star lineup.
While the event has a lot for wine enthusiasts, foodies were also given the opportunity to taste some of the best Geneva has to offer.
Christopher Bates, Chef and Master Sommelier prepared sandwiches for a captive audience of hungry enthusiasts. Bates operates FLX Table, and several other local favorites.
Last winter, FLX Table won 'Best New Restaurant' in a nationwide poll.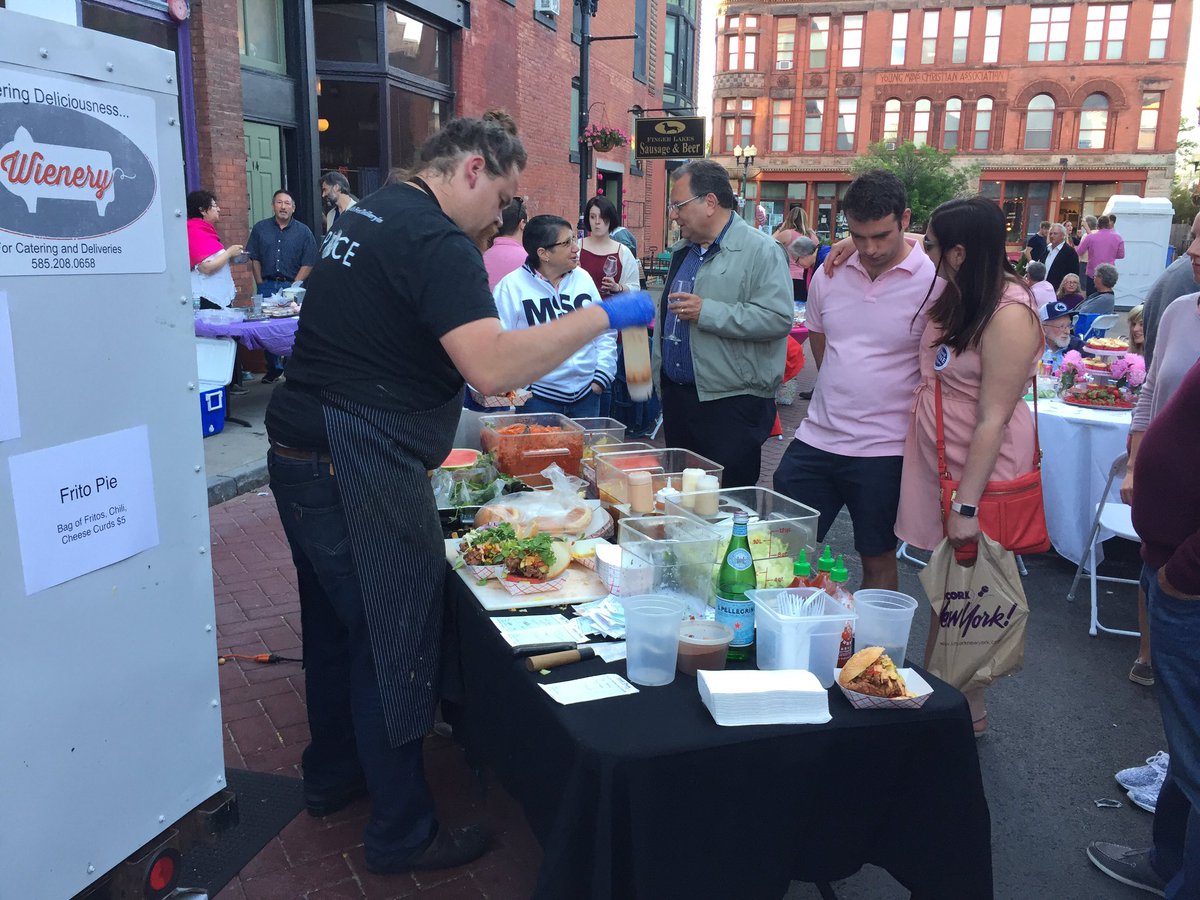 The 2017 edition of the Rosé Soireé was another successful event, which highlights the things happening in- and around the Finger Lakes to attract a national spotlight.
Gone are the days where the Finger Lakes is known for only one type of wine. The region is quickly becoming a diverse destination, and events like this highlight why it's happening.
The atmosphere of the 2017 Soireé also showcased all of the good things going on in Geneva specifically.
Last year, organizers were able to donate $4,750 to community organizations with the proceeds. Organizations supported by the event included the Boys & Girls Club, GCP, Live from Linden, UG Collective, Geneva Night Out, Geneva Reads, Geneva Community Gardens, Butterly Garden and Worry Catchers.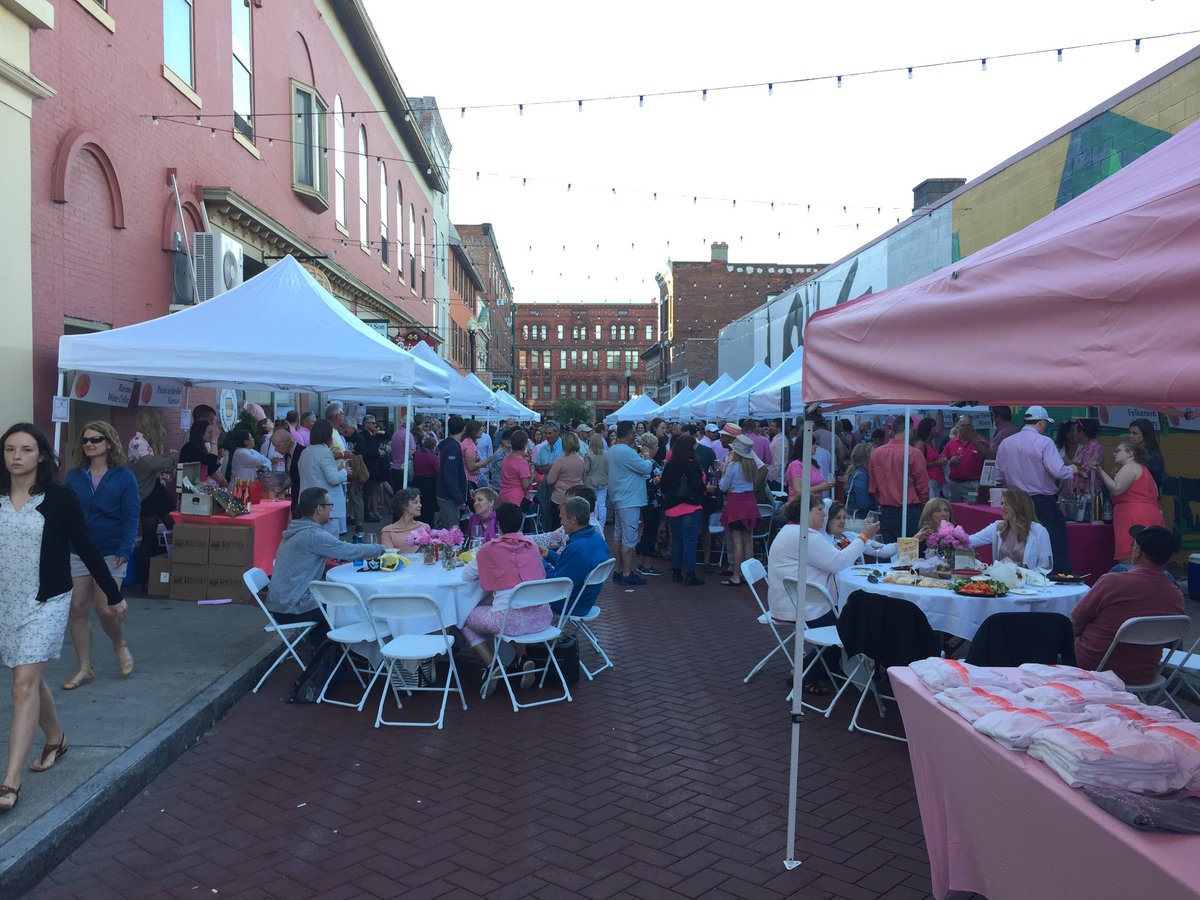 Sponsors of this year's event included Microclimate Wine Bar, which was giving out commemorative wine glasses to those who purchased tickets and participated in the festivities.
Geneva Community Projects, Inc. also partnered with organizers to help make 2017's event special, as well as Finger Lakes Public Radio.
Speaking to one non-local at the end of the evening, they described it as an event he makes part of an annual visit to Geneva. "My Wife and I are big fans of Finger Lakes Dry Rosé, but we're even bigger fans of communities that come together like this."
It was a message felt clearly that night, even as the air cooled.
Geneva and the Finger Lakes have an incredible amount of good going for it. Especially through events like these.