Impassioned constituents from across New York State's 23th Congressional District flocked to a town hall meeting hosted by Congressman Tom Reed (R) on Saturday. Those attending adorned signs and shirts, hoping to get answers from the Reed regarding ongoing policy changes in Washington.
"Usually we do an update from Washington DC," said Congressman Tom Reed. "But because we have such a great turnout, and because we have a lot of concerns and issues, I want to know what is on your mind, so let's get right to the questions so we can have a dialogue."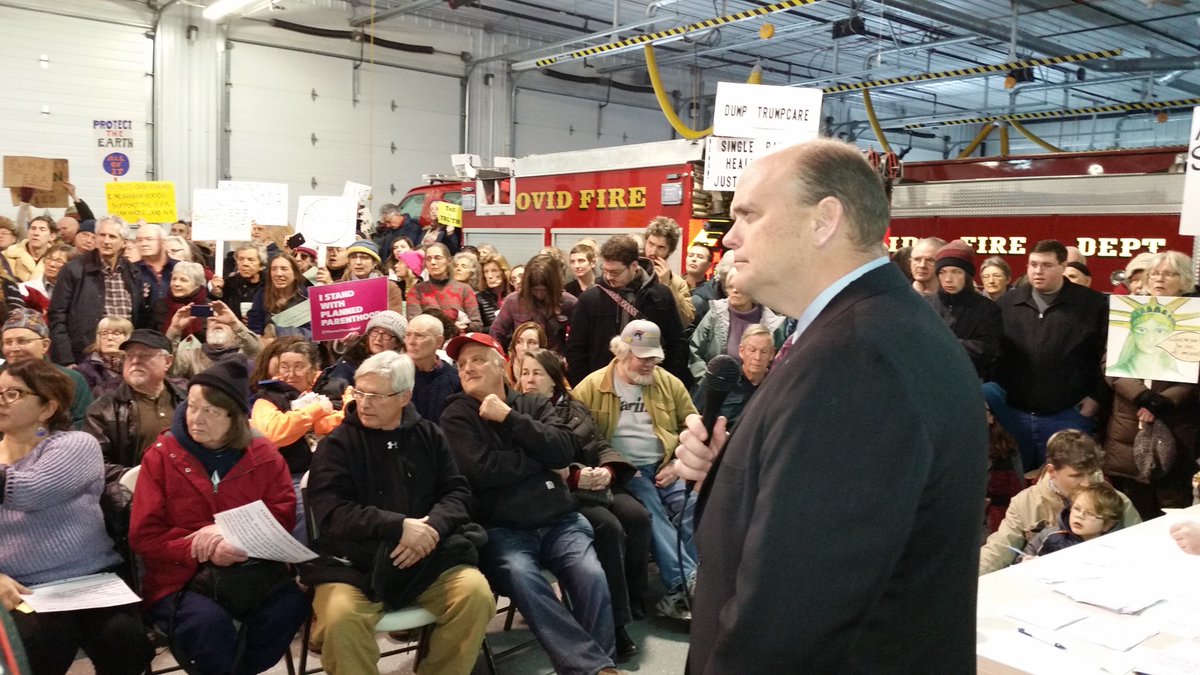 Among those concerns and issues, included questions regarding the proposed Affordable Health Coverage Act, the Paris Climate Agreement, education, the federal budget and President Trump's proposed tax reforms.
Many of the constituents attending say that they want the Congressman to do more, calling for universal health care, increased funding foreEducation and America's involvement in the Paris Climate Agreement.