Ontario County Sheriff's Office deputies and investigators were recognized for acts of bravery or notable arrests at Monday's annual "Law Day" ceremony.
The Distinguished Service Award went to Deputy Zachary Hudgins, who was dispatched to Victor in the early-morning hours of Nov. 2, 2016, for a fiery motor vehicle crash with a trapped driver. Hudgins was able to extinguish the fire briefly and break out a window.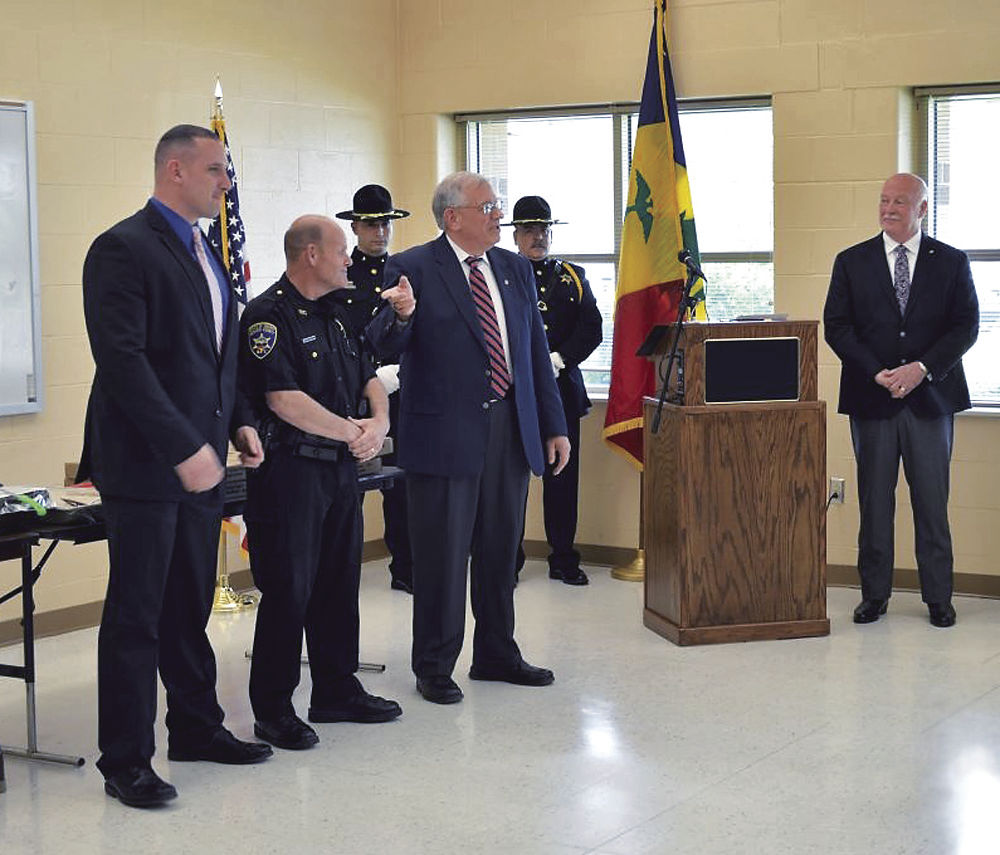 "As the fire flared up again, Deputy Hudgins was able to pull the driver into the rear seat and out of the vehicle," Sheriff Phil Povero said. "By his quick and selfless actions, he was able to save the life of this motorist."
Sgt. Everett Roach received a letter of commendation for his role at the scene. Povero said Roach emptied his fire extinguisher on the vehicle in an attempt to put out the blaze, then helped Hudgins move the driver a safe distance away until firefighters and ambulance crews arrived.