State Police have released more information following a press conference on the State Trooper who was struck by another vehicle during a traffic stop on I-86 in Campbell.
They say Trooper Craig Foglia, 45, pulled over a car on I-86 in Campbell when a pickup truck struck the rear of his vehicle. The accident happened at highway speed, so the trooper's vehicle was severely damaged – and sent into the vehicle he pulled over.
All three vehicles wound up off the road.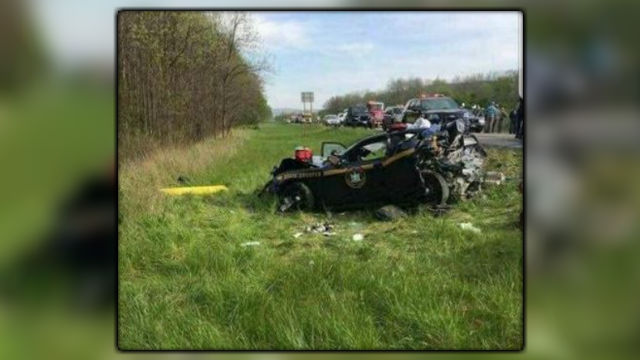 Dr. Mark Gestring, the director of adult trauma at Strong, said that Foglia does seem to be improving, but had to be extricated from the vehicle. They are optimistic that he will survive.
"We are praying for his recovery. He is alive, we are optimistic for his recovery, but it will be a long road for him and his family," said State Police Superintendent George Beach.
He said that Troopers gathered at the hospital alongside Foglia's family.
A cause has not been identified yet, but the investigation is ongoing, as law enforcement works to understand what happened leading up to the accident.
They say they don't believe alcohol is a factor at this time and that they will look at Move Over Law or distracted driving in terms of possible causes or potential charges during their investigation.