Jessica Cassick, Owner and Operator of ImagineWe, LLC, seeks to raise awareness of Domestic and Dating Violence through releasing Beside Brittany, on June 1st, 2017.
Beside Brittany features Brittany Passalacqua, a twelve-year-old, Geneva resident, who was murdered along with her mother, by a violent offender who had just spent three (3) years serving time for assaulting his own infant child. Brittany is the child behind Brittany's Law, which establishes a violent offender registry to prevent violence like Brittany and her mother, Helen suffered through and parishes at the hands of. In the book, young Brittany earns her wings – symbolizing her passing on with her mother, and they fly through the sky, finally at peace.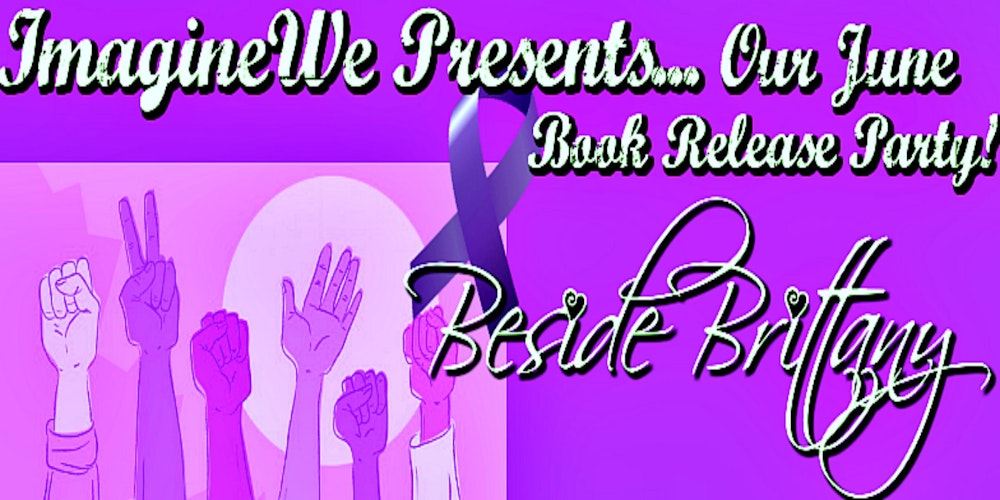 Supporters of this book have expressed great enthusiasm for the book party event. The Beside Brittany Convention will take place on Sunday, June 11, 2017 in Rochester, New York. It will be at the Radisson Hotel Rochester Riverside, in the Riverside Ballroom from 10:00 a.m. until 4:00 p.m.
"Five (5) years ago, on June 6, 2012, I entered a safe house with my five month old son. I moved six times afterward with him until it was safe to stay put. I took my abuser to court, and won Sole-Custody. I went back to school, and graduated over and over until I graduate again in December of this year and will pursue PhD after that. The road was long and soaked in curve balls, but the journey was beautiful, and my son will grow up safe, happy, and respectful of education. Fear tortured us. Persistence gave us motivation. Education set us free." says Jessica Cassick, CEO of ImagineWe, LLC.
The Beside Brittany Convention features a book signing for the Beside Brittany book, a WNY Pop-Up Small Business Shopping Center – Featuring at least 50 businesses – such as: Rhino Chiropractic, a multi-inventory LuLaRoe sale, Buddah's Belly Soaps, Eastside Dog Services, Damsel's in Defense, Good 4 the Spirit Gifts, and much more. The event will also include a basket raffle, 50/50 raffle, and Live Speakers – featuring a speaker about Brittany's Law, survivors, motivational speakers and more!