Thanks to Waterloo High School students, more than 1,000 items from the Beverly Animal Shelter's wish list was collected and donated to the shelter recently as part of a fundraising competition between classes at the school.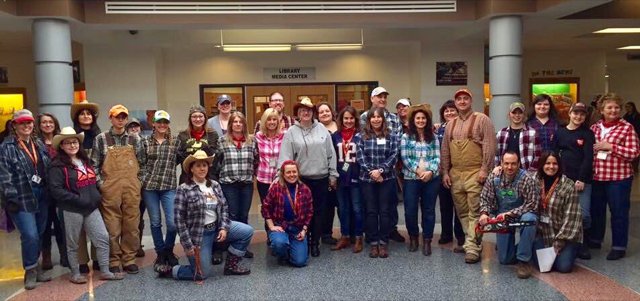 Part of the Finger Lakes Study Strategies course at the high school that includes a community service component, students brought in items the shelter needed and placed them in large boxes located outside the main office. Sophomores were the reigning champions collecting around 600 items, including, office supplies, pet food, towels and more. For their efforts, the class received a check for $200 that will go toward future trips and events for the Class of 2019.
But this fundraiser is just one of the most recent fundraisers students at Waterloo High School have taken part in over the years.
Every year, a host of fundraisers are held for various community organizations and individuals presenting a specific need. While some are held annually, like the Seneca County Community Christmas – the primary community event for the National Honor Society – others are held when a need arises.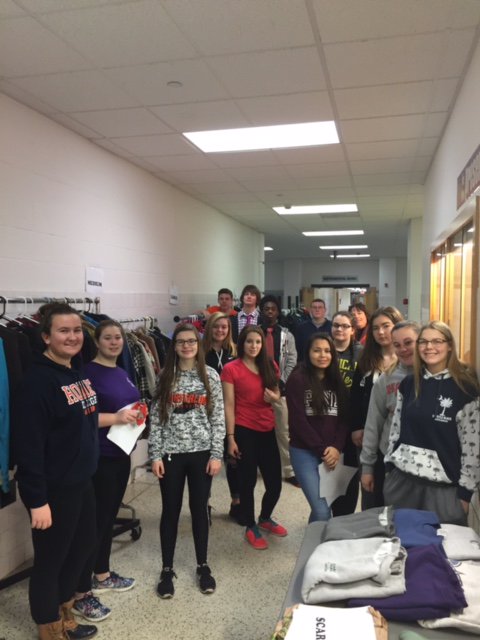 Take for example, take the Fegley family, who has a daughter attending Waterloo High School. A couple months ago they suffered a devastating fire that destroyed their home. A Hat Day fundraiser was held allowing students to wear any hat they liked for the day for a $1 donation. All the money raised was given to the Fegley family.
"Several staff members get involved with community projects," said Christal Kent, Waterloo High School Reading teacher and Varsity Volleyball & Softball coach. "It's not just one or two staff members."
Held this past October, the Volley for a Cure event has been a fundraiser Kent has been running for the past several years. This school year's event, which features a varsity volleyball tournament and donations from several area businesses for a raffle, raised $3,000, which was donated to the Waterloo High School Warriors Relay for Life team.
The Warriors Relay for Life team is made up of faculty and staff. Kent said multiple fundraisers are held by the group to go toward a cure for cancer.
The College Study Strategies Class also collected 383 used winter coats, hats, mittens, gloves, scarves and hoodies. They were handed out to Waterloo high school and middle school students, English teacher Kris McGuane said. Some 292 were taken by the students and the remaining items were donated to the Seneca County Action Program office in Waterloo.
McGuane said the National Honor Society planned the Waterloo Olympics this past November and December. Over 80 students from Waterloo High School participated. In all, the event collected: 2,354 new pairs of socks/mittens, 1,630 rolls of Christmas wrapping paper, tags, bows and tape, 1,850 new children's books, games and toys, and $4,153.73 in cash.
"Everything was donated to the CAP Office in Waterloo for the Seneca County Community Christmas Project," McGuane added.
In the course of a year, Kent said it is not unreasonable to estimate the Waterloo High School staff, faculty and students raise more than $15,000 through gifts and monetary donations on an annual basis.
"We collectively as a faculty and staff are teaching our students to give back to the community," Kent said, "to support each other and pull together through adversity."
Coming up this Saturday, May 13th will be the Strike Out Cancer Day. The event will be held all day at the Waterloo High School and will include Varsity Softball tournament, Varsity Baseball game, and JV Softball game. T-shirts will be sold, 50/50 raffle and Relay for Life will hold an auction of a variety of gift baskets.
Tammy Whitacre is a reporter for FL1 News covering Seneca and Wayne counties. Send news tips to [email protected] and follow @FL1_TWhitacre for the latest.
More pictures: