Gov. Andrew Cuomo launched a new $5 million Graduate to Homeownership Program to help recent college graduates become first-time homeowners.
Is it enough to spur homeownership in the state?
Supporters say yes, but the program is only in pilot stage, at this time.
The pilot program, which will be available in eight cities participating in Governor Cuomo's Downtown Revitalization Initiative, offers low-interest rate mortgages, a down payment assistance loan with no additional fees, and a homebuyer education course.
If successful, the program will be expanded into other cities next year. It would also be included in the New York State Budget.
"We continue to invest in the development of downtown areas across Upstate New York, and with the launch of this innovative program, we will take our efforts a step further by enticing young graduates to make an investment in these communities and in their future," Governor Cuomo said. "By removing barriers for talented graduates and allowing them to afford a new home in the Empire State, we are laying the foundation for stronger, more viable communities across New York for generations to come."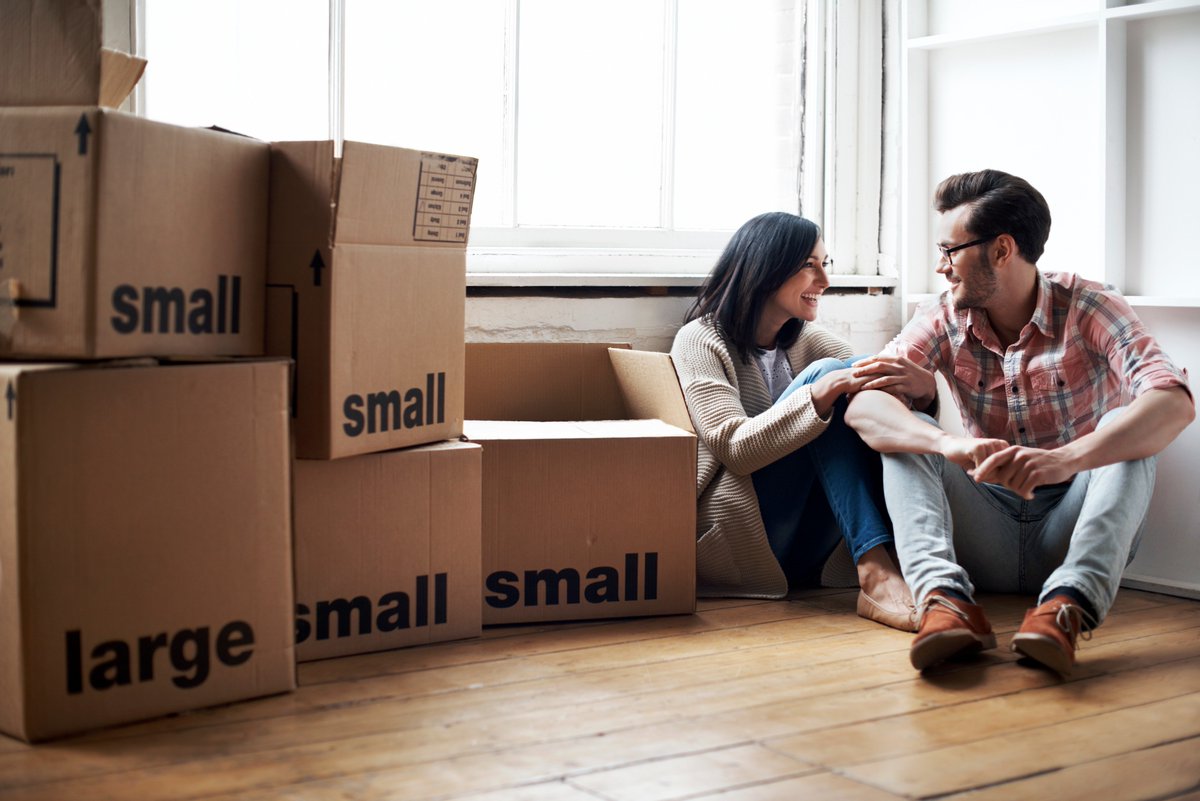 "More and more, young people today are looking to work and live in downtown areas with easy access to community restaurants, shopping, transportation, and culture. Governor Cuomo's Downtown Revitalization Initiative is rebuilding our downtowns into walkable and thriving communities where people want to live," said Lieutenant Governor Hochul, who attended the announcement in Geneva today. "The new Grad to Homeownership program completes the package by providing our graduates with the opportunity to buy homes in our downtowns, increasing their attractiveness as places to live, work and raise a family right in Upstate New York."
The new Graduate to Homeownership program, created by New York State Home and Community Renewal, is available for qualified first-time homebuyers who have graduated from an accredited college or university with an associate's, bachelor's, master's or doctorate degree within the last 48 months. Graduates must be purchasing a home in one of the following Downtown Revitalization Initiative communities:
The City of Jamestown, Western New York
The City of Geneva, Finger Lakes
The City of Elmira, Southern Tier
The City of Oswego, Central New York
The City of Oneonta, Mohawk Valley
The City of Plattsburgh, North Country
The City of Glens Falls, Capital Region
The City of Middletown, Mid-Hudson
HCR Commissioner RuthAnne Visnauskas said, "The Graduate to Homeownership Program will support the Governor's drive to reenergize Upstate New York cities and towns through the Downtown Revitalization Initiative. The program allows recent graduates to achieve homeownership in urban areas that are poised for new growth and business opportunity. By empowering more young people to buy homes and stay here, we'll help to promote entrepreneurship and build the vibrant and prosperous communities of the future."
The Graduate to Homeownership program is administered by the State of New York Mortgage Agency, which provides financing and programs for first-time low- and moderate- income homebuyers in New York State. Since 2011, SONYMA has provided $1.5 billion in mortgage financing, making homeownership possible for more than 9,000 New Yorkers.
Key features of the Graduate to Homeownership Program include:
Subsidized low-interest rate mortgages;
Down payment assistance loan of the greater of $3000 or three percent of the home purchase price up to a maximum of $15,000, with no additional fees;
Access to additional available subsidies and resources; and
Online and on-campus homebuyer counseling and education.
The State of New York Mortgage Agency is working with a network of homeownership counseling agencies, colleges and universities, and mortgage lenders to ensure participating borrowers are knowledgeable of all resources available to them, advise borrowers on the benefits of income-based repayment, and stress the importance of making informed financial decisions. This network will operate on campuses across the participating regions and will help homebuyers structure their finances in a way that decreases the likelihood of delinquency or default.
A recent Fannie Mae National Housing Survey showed that 90 percent of people aged 25 to 34 who rent are likely to eventually buy a home. While New York City leads the nation with more than 71 percent of students from colleges and universities remaining in the area after they graduate, many Upstate communities have struggled to retain graduates. With growing Upstate economies and attractive, affordable housing markets, these communities are ideal for millennial homeownership.
Senator Betty Little, Chair of the Senate Housing, Construction and Community Development Committee said, "Integral to revitalizing a downtown is attracting people to live there, and for various reasons, home ownership is an important part of that equation. I was pleased to support Governor Cuomo's Downtown Revitalization Initiative program in the budget last year and am very happy to see the cities of Glens Falls and Plattsburgh among the winners selected in that competition. As our cities' plans for economic growth take shape, I am hopeful we will see more college graduates come to see their future in our downtowns. This homeownership program will serve as another incentive for some of them to plant roots in these urban areas."
Assemblyman Steven Cymbrowitz, Chair of the Assembly's Housing Committee said, "The Graduate to Homeownership Program gives our young college graduates the financial and educational support they need to create roots and to help build vibrant and stable communities. This is a life-changing opportunity, one that will reap positive change and inspire long-term investment and commitment in our housing stock and our neighborhoods."
Finger Lakes Community College President Dr. Robert Nye said, "FLCC works with the community to make sure our students get the skills and knowledge they need to be successful in the local economy. The Graduate to Homeownership Program provides a superb incentive for our students: the ability to buy a home in the communities where they live and work. We look forward to the rollout of this program, knowing how positive it will be for FLCC alumni and the community at large."
Keuka Housing Council Homeownership Counselor Shawn Blauvelt said, "Homesmart NY looks forward in assisting Governor Cuomo's incentive to keep talented college graduates in our area and further growth in the heart of the Finger Lakes."
John Johnson, Executive Director, The Technology Farm said, "Governor Cuomo's Graduate to Homeownership Program will be an important boost to our region's efforts to attract young entrepreneurs and goes hand-in-hand with the economic development we seek in the Finger Lakes."