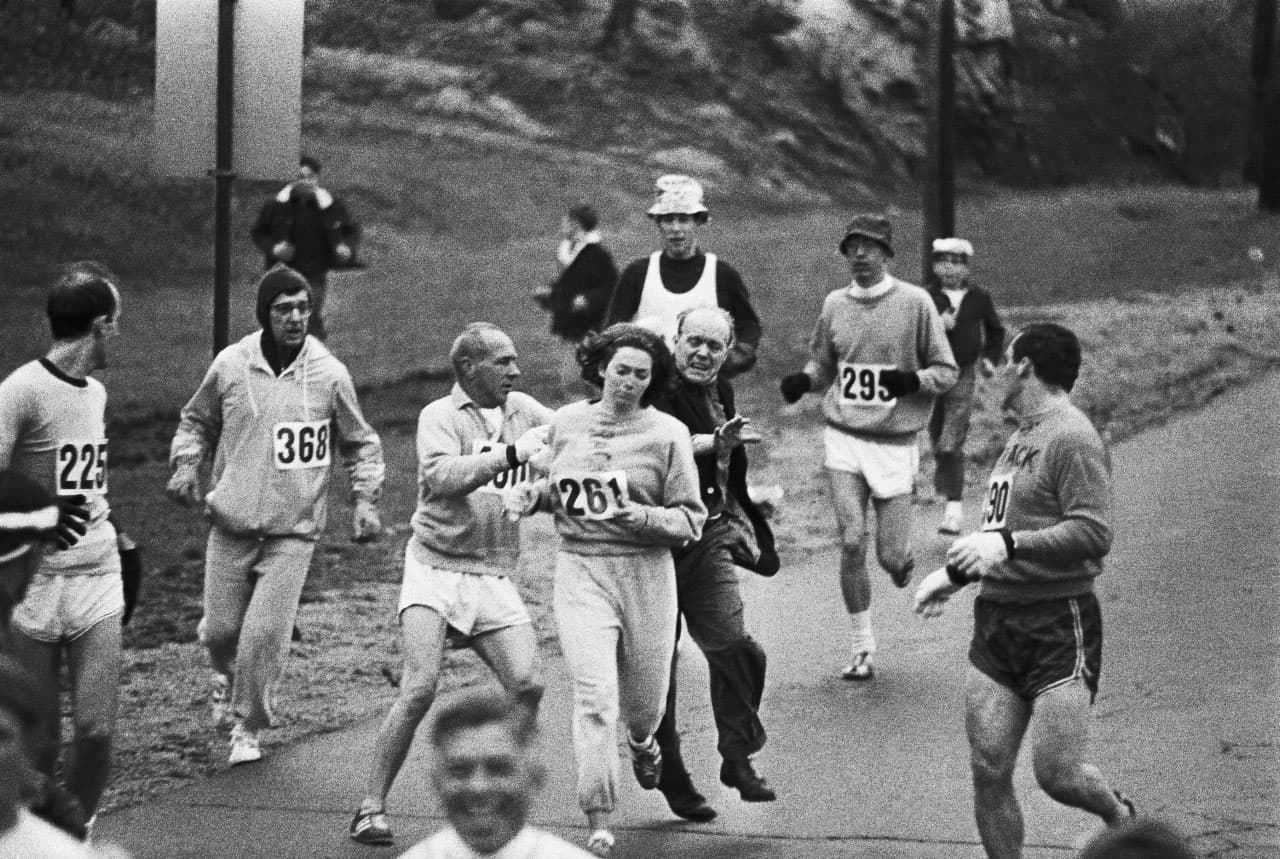 Running has been a part of Kathrine Switzer's life for over half-a-century.
This year's Boston Marathon marked the 50 Year Anniversary of her historic run, which happened in 1967 — as she became the first female to compete in the race.
Now 70-years-old, she ran the event again — finishing with an official time of 4:44:31, which was an 8th place finish in her division.
Switzer hadn't run a marathon since 2011. She hadn't participated in a Boston Marathon since 1976. The 39 marathons she had participated in throughout her life though were all the practice she needed.
The race has been around for 121 years, but only two bib numbers have been retired.
On Monday, Switzer's 261 was retired. It was the number she wore in her first official appearance in the Boston Marathon. She wore that number again in 2017 — marking the occasion.
John Kelley, who wore "61" in his 61st Boston Marathon at 84-years-old in 1992 — had also been retired.
"That's saying that this number really means something," Switzer told CBS of the honor. "And it does, because from it I have created the 261 Fearless Foundation and there are 125 people running with me today to raise money to empower women globally through running."
Switzer got her bachelor's degree from SU in 1968, as well as her master's in 1972.
She founded "261 Fearless Inc.," a global non-profit organization for women runners. She'll be speaking at the Women Igniting the Spirit of Entrepreneurship Symposium — hosted by SU on April 25th.
Generations Bank's Katie MacIntyre also participated in the marathon. The Auburn resident had been training for a number of months to take part in the historic event.