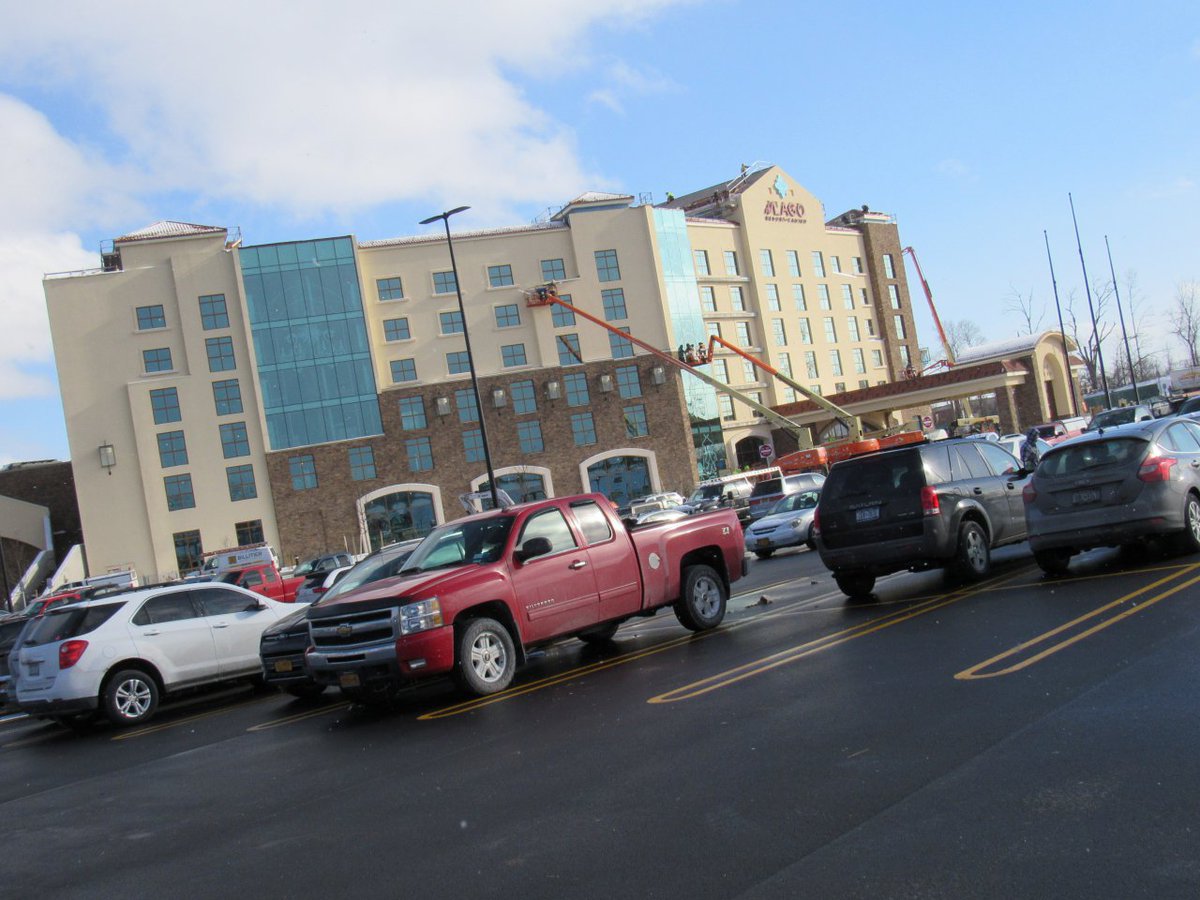 The trend is green.
del Lago Resort & Casino unveiled eight new outdoor supercharging stations and two additional standard EV charging stations inside the casino parking garage.
The new stations are part of del Lago Resort & Casino's green initiative to promote a cleaner environment by helping reduce the carbon footprint on our roadways while offering guests a convenient and complimentary place to recharge.
"Since we opened in February, our team has continually demonstrated our commitment to provide outstanding service and offerings to our guests. In an effort to further enhance our guest experience and positively impact the environment, we are excited to announce ten electric car charging stations have been added to our property, which will allow our gusts to conveniently charge while they enjoy our many amenities," Executive Vice President and General Manager Jeff Babinski said.
While electric cars have certainly been a trendy topic around the state and country – it's still not something that has caught on in the mainstream automobile industry.
In fact, electric vehicles are something of an anomaly in the Finger Lakes. According to data published by LoHud, the number of electric cars in Seneca, Wayne, Ontario, Yates, and Tompkins counties is less than 100 each. Even those larger areas regionally – like Monroe and Onondaga counties – have less than 500 electric cars each.
"With del Lago's close proximity to the New York State Thruway, we also encourage people traveling to make a stop at del Lago to charge their vehicles and come on in for a visit," Babinski added.
Electric vehicle customers will have convenient access to del Lago Resort & Casino's charging stations. On site there are two options for recharging:
Guests may use one of eight supercharging stations located on the west side of the property close to Route 414. Superchargers are connectors that charge vehicles in minutes instead of hours.
The property also features two EV level 2 charging stations located inside the casino parking garage. The stations will charge most standard EV ranging from 3.3 to 6.6 KW.