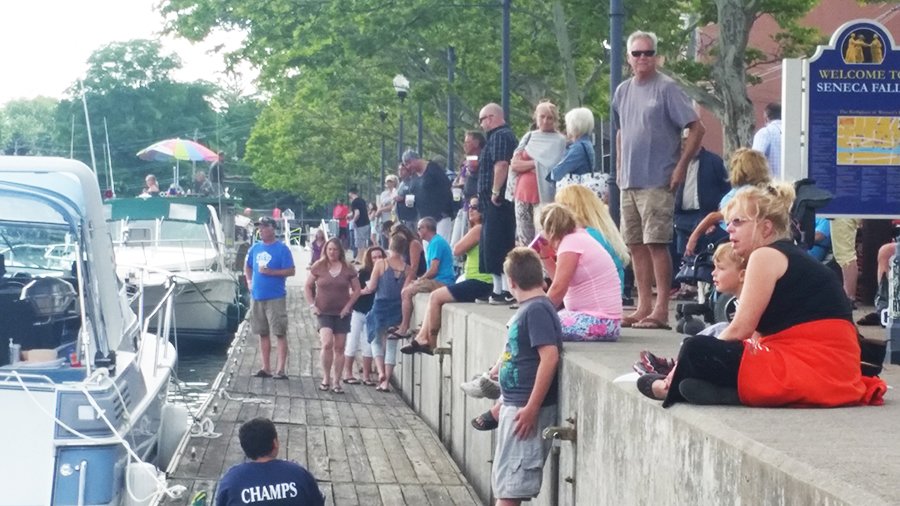 The Seneca Falls Business Association (SFBA) is inviting all groups, organizations, businesses, wineries, breweries, cideries, distilleries, restaurants, arts & craft vendors, food vendors, boaters, and watercraft of any kind to participate at this year's Canal Fest.
Last year's Canal Fest drew an estimated 10,000 visitors over the 3-day event and anticipates that the amount of visitors will grow due to the success if last year's inaugural celebration. SFBA is encouraging all to take advantage of the Canal Fest to promote their respective businesses and organizations.
The SFBA serves as the organizer of the Canal Fest and has announced that this year's Fest will be held on July 7th, 8th, and 9th along both sides of the Cayuga-Seneca Canal in Seneca Falls.
Ann Sandroni, SFBA President, "With the success of last year's Fest, there has been an increased interest in this year's upcoming Fest. We're bringing back last year's successful Duck Race, the unique Aquacade Watercraft Parade, our fabulous Fireworks display, the thrilling Amusement Rides, and LIVE Entertainment. We are adding more entertaining activities to help grow this fantastic event. This year we're urging all of downtown businesses to participate to show off what Seneca Falls has to offer."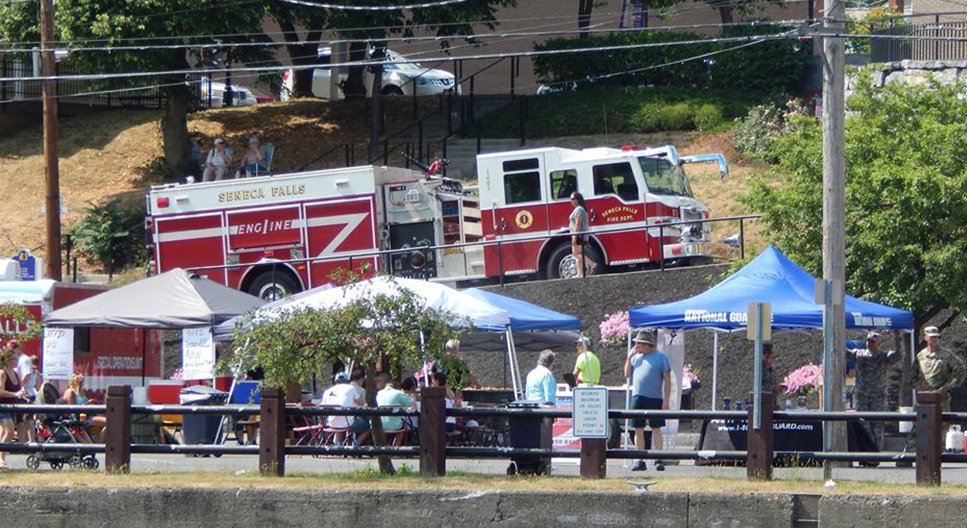 The Canal Fest's organizing committee is actively pursuing vendors, volunteers, participants, and sponsors to help make this a successful experience for everyone. To enhance the Canal Fest, the "adult beverage area" has been enlarged to include the entire North side of the Canal Harbor. All local and regional wineries, breweries, cideries, and distilleries are invited to sell their wares and promote themselves to take advantage of this expanded venue.
Vendor forms are posted on the Seneca Falls Canal Fest's official web site at www.senecafalls.com/canalfest on the Documents page or contact SFBA directly at senecafallsba@outlook.com.
Interested vendors are advised to take advantage of the early registration, first reduced pricing deadline is April the 28th. "We want to fill both sides of the Fest with vendors of all kinds. From food, arts & crafts, beverages, and organizations to expose all of our visitors to the taste and spirit of the Finger Lakes." added Sandroni.
This is the 2nd Annual Canal Fest and it traces its roots back to the Aqua Festival held in the '60s and early '70s on Van Cleef Lake and the Seneca-Cayuga Canal. For up-to-the-minute updates, please Like Us on Facebook: www.facebook.com/sfcanalfest and Follow Us on Twitter: @SFCanalFest. Additional information, official forms, and documentation can be found on the Seneca Falls Canal Fest's Web Site at www.senecafalls.com/canalfest.