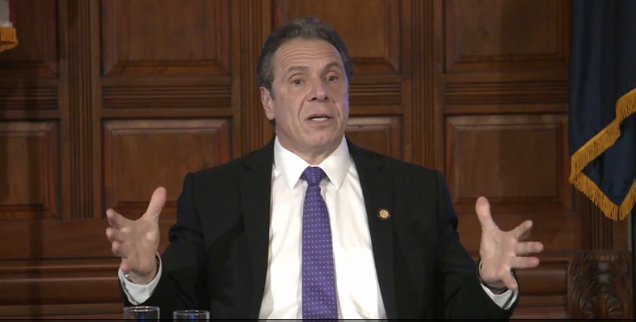 New York State will pass a $153 billion budget.
Gov. Andrew Cuomo announced that a deal had been struck Friday night, which came 8 days after the initial deadline for the budget.
That deal includes $200 million to combat heroin and opioid addiction, free tuition or State and City colleges across the state, as well as ride-sharing for Upstate.
A $1.1 billion increase in school aid, and New York State will be beefing up support to private college students, as well. This concession came after stakeholders at private universities across the state called the plan unfair.
One of the most-interesting issues inside the budget was the controversial "Raise the Age," which pushes criminal liability up beyond the current 16- and 17-year-old line.
It's going to be phased in, according to the Governor, much like the free tuition plan for SUNY and CUNY schools will be phased in over the next few years.
Here's the breakdown from the New York State Assembly on how this change will work:
– Civil violation charges, such as open container violations and possession of small amounts of marijuana, as well as misdemeanors under the Vehicle and Traffic Law, such as DWI's, would continue to be handled in the local court;
– All misdemeanor charges under he Penal Law would be handled in family court;
– All felony charges would begin in a newly established Youth Part of the criminal court, presided over by a Family Court judge, where offenders would have access to additional intervention services and programming;
– Non-violent felony charges would be transferred to Family Court, unless the district attorney makes a motion and demonstrates extraordinary circumstances that justify retaining the case in the Youth Part of the criminal court;
– Violent felony charges would remain in the Youth Part of the criminal court and be subject to a three-part test that weighs the seriousness of the offense to determine whether the case will be eligible for presumptive removal to Family Court;
– Juvenile cases not eligible for removal will be treated as adults for sentencing purposes, though the court will be directed to consider the defendant's age when imposing a sentence of incarceration.
A major part of the concern around this portion of legislation was that it would have an impact on cost. While Senate Republicans pointed to Public Safety concerns, the Governor noted that cost was the biggest challenge for them moving through this process.
Of local interest, the budget includes $2.5 billion for water quality and water and sewer upgrades throughout the state.
Gov. Cuomo said while addressing reporters after the deal had been agreed to in principle that 'Raise the Age' was viewed as a legacy item for him. Same sex marriage and raising minimum wage, according to the Governor, also rank among his top-legacy items.
With this budget agreement, New York is once again showing what responsible government can achieve.

— Archive: Governor Andrew Cuomo (@NYGovCuomo) April 8, 2017
This budget continues the progress we have achieved to improve the lives of New Yorkers, and build a stronger, better Empire State

— Archive: Governor Andrew Cuomo (@NYGovCuomo) April 8, 2017
Coming this summer: Ride-hailing upstate. Deal approved in state budget tonight https://t.co/fK3W3Pmw9B pic.twitter.com/4kFRZolOrD

— Joseph Spector (@JoeSpectorNY) April 8, 2017