As the village and town of Macedon were about to become one, town and village officials came together to honor Jim Youngman.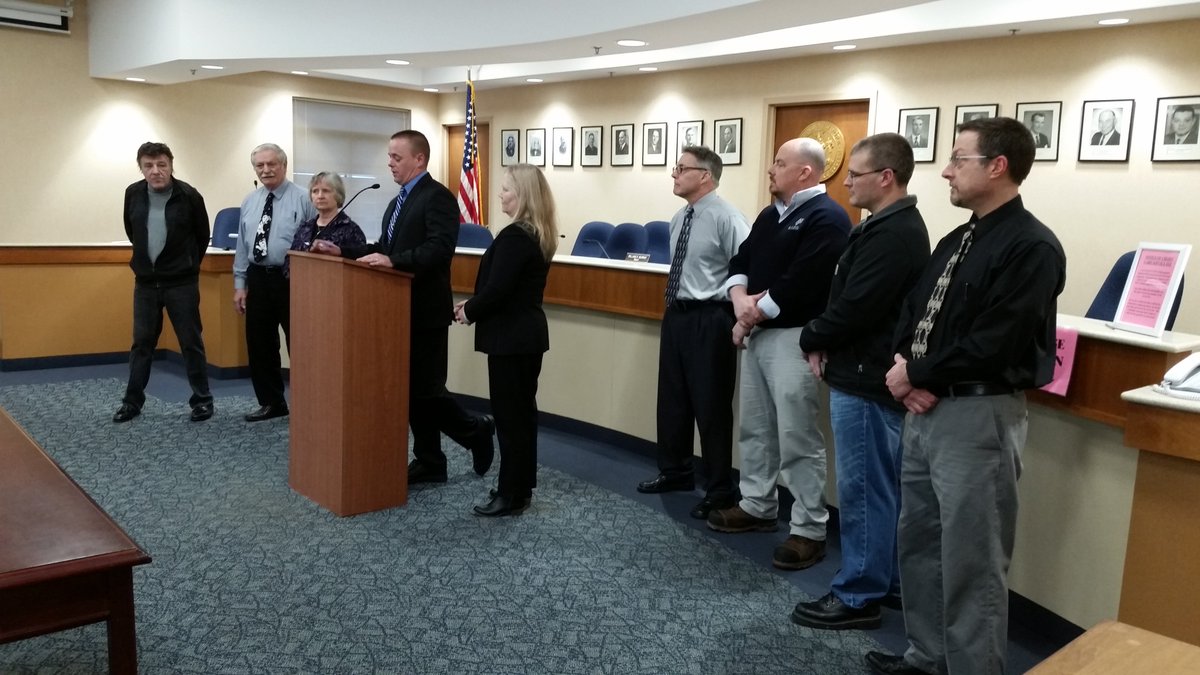 As the founder of the grassroots group One Macedon, Youngman unfortunately never got to see Macedon join together as one community. Youngman passed away on December 10th, 2016.
"We honor a man who would do anything for his friends and family," said Mayor Bill Murray.
The mayor described Youngman as a "man with a big heart" and someone who always had to have it his way. Youngman was also a man whose mind was not easily changed. Murray said he had to do a lot of convincing to get Youngman to hand over the reins of One Macedon, but in the end Youngman did give over control to Murray.
To express their gratitude for all Youngman has done for the Macedon community as a whole, the road that leads up from Main Street to the Town Hall has been dedicated Youngman Way.
A crowd gathered outside the Town Hall Friday night, March 31st, on the day the village was to dissolve, to watch as the road sign was unveiled. At midnight, the village did dissolve after years of controversy over the topic. It was only fitting to honor Youngman on the day he had for so long been waiting for.
-Tammy Whitacre, fingerlakes1.com