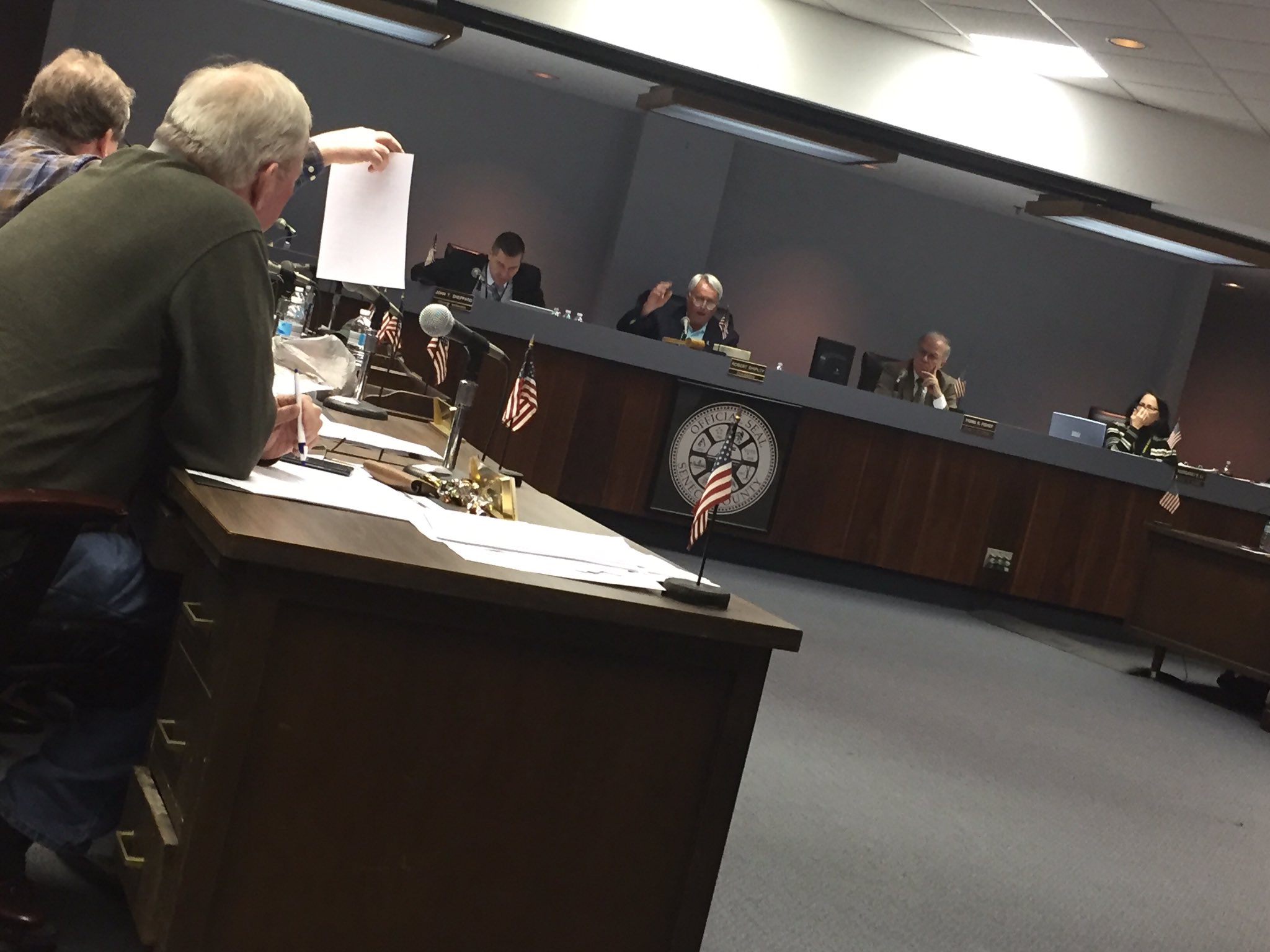 In recent years Seneca County has struggled to retain employees.
It's been the subject of many committee and board meetings within the Board of Supervisors, but little tangible evidence existed to prove if the working theory; that employees were leaving for better paying area jobs was true.
Currently, there are 21 vacancies within the county's employment structure out of 234 total positions. It might not sound like a lot, but for a county already struggling to keep employees — filling those positions could be a challenge.
Since the beginning of 2014 the county has lost 47 CSEA employees. According to County Manager John Sheppard, before employees leave they participate in an exit interview to determine the cause.
Out of those 47 resignations 30 of them came when employees found jobs that offered more money.
Out of 11 management resignations — which were not included in the above totals — six of those were tendered when these employees were offered more money.
Public Safety resignations were another category, which saw 11 resignations when employees received better offers. A total of 16 employees had left the county over the entire period.
In total, 63.5 percent of employees who resigned in the marked period left for jobs that paid more.
The situation has even become so dire that the County had developed a "training image." It's something Sheppard, as well as the Chairman of the Board of Supervisors believes holds the entire organization back. Chairman Bob Shipley says the county needs a strong plan to retain employees, some of which have left the county in lateral moves.
According to some, employees leaving for equal or lesser jobs — while still getting more money — is a sign of just how behind Seneca County is when it comes to pay rate.
The data released by the County Manager puts some context to the theories.
An example: A probation officer in Seneca County starts at $18.76 per hour. The average in the region sits at $24.42 per hour.
Those aren't figures inflated by larger counties — like Ontario or Cayuga either. Yates County, which is frequently referred to as 'most-similar' to Seneca — starts probation officers at $23.97 — much closer to that $24.42 average per hour.
Meanwhile, a probation officer in Cayuga County starts at $28.02 per hour.
The difference is even more noticeable as employees climb the ladder. A probation supervisor in Cayuga County makes $33.63 per hour to start. Meanwhile, in Seneca County these employees start at $21.08 per hour.
The regional average comes in at $28.75 — making Seneca County employees paid $7.67 less per hour.
These differences aren't only seen in public safety jobs, either. Caseworkers, Senior Caseworkers, Case Supervisors and Social Workers all see pay differences of more than $5 per hour, compared to the regional averages.
Sheppard compared Seneca County to Ontario, Cayuga, Schuyler, Wayne, and Yates.
What's more concerning is that the above figures leave Tompkins County out of the equation — which inflates all of those "differences" even more. Tompkins County, which has the highest pay grades in the entire region — pushes averages up — making the Seneca County pay scale even lower.
It's not clear how Seneca County will proceed from here. The Personnel Committee, which is the standing committee tasked with addressing this problem will have the data before them. While raising wages is the simple answer, the more-complicated question becomes — where will those additional funds come out of the budget — if changes are made down the road.
One thing appears clear: The status quo seems to have left Seneca County in the dust — even compared to small, similarly shaped counties.