When the Seneca Falls Town Board convened to hold a Public Hearing on the controversial Local Law No. 2 of 2017 — the community saw a variety of speakers, take a variety of positions on the ongoing debate around the future of Seneca Meadows.
Before it could begin, though, Seneca Falls Town Supervisor Greg Lazzaro had to ask residents to put away signs. He had asked earlier in the week that residents leave signs at home, as they become a distraction to those in attendance.
When a few refused, another at the rear of the Seneca Falls Community Center gymnasium asked if Seneca Meadows employees would be required to take off their "yellow vests," which they have previously brought to meetings to show solidarity.
Seneca Meadows District Manager Kyle Black stood up and asked those employees in attendance to take off the yellow vests. At that point, the vests and signs were removed — which prompted Lazzaro to begin the session.
In many ways Wednesday's public hearing was like a "continuation" of the previous public hearing, which was held in November of last year for the local law, which could now be repealed.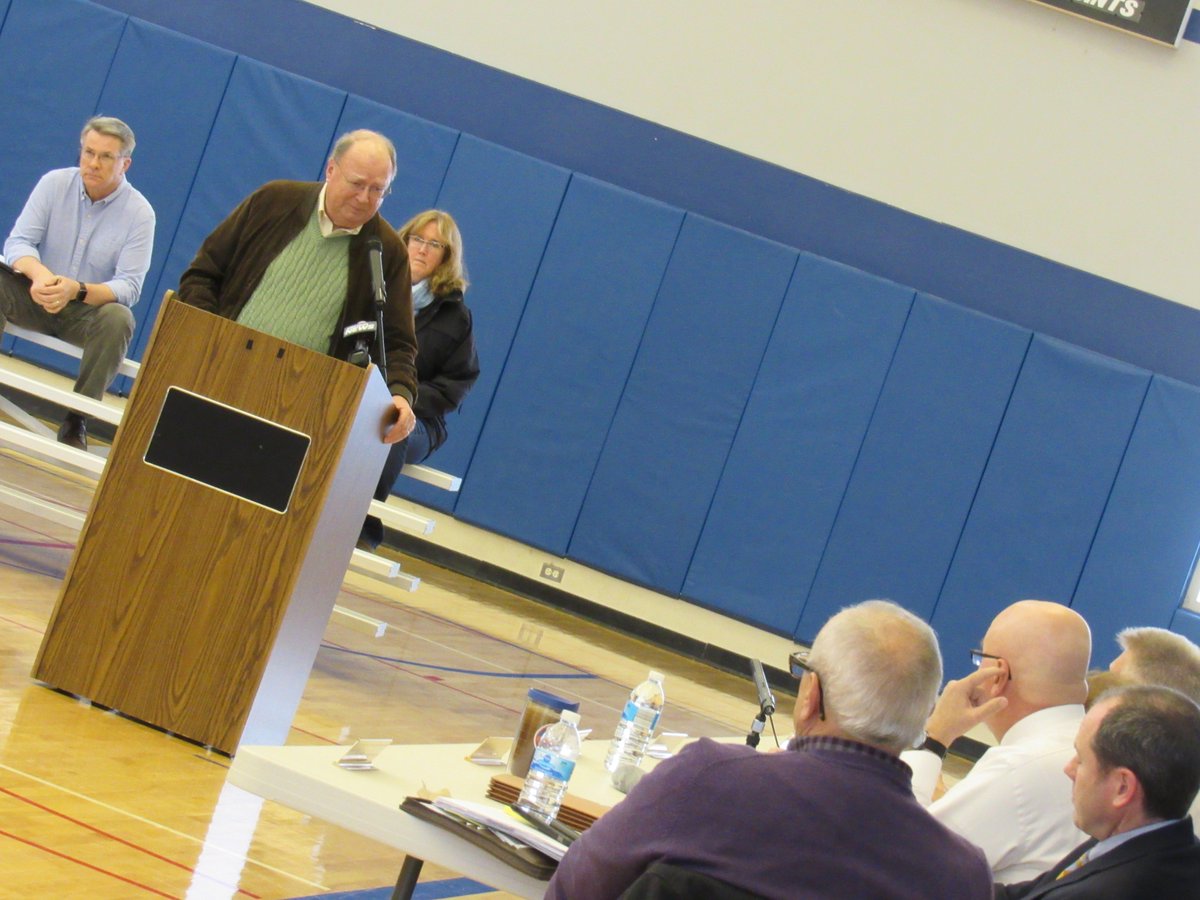 One of the first speakers of the night, Jack Doyle, former Monroe County Executive — addressed the economic viability that Seneca Meadows brings to the table in a community like Seneca Falls.
"If you have an economic engine and the opportunities it brings with it … in addition to a host agreement and you let it slip by — the county will suffer for it," he explained.
He went on to call it shortsighted of the board to consider letting Seneca Meadows get away. Doyle had been involved in negotiations with the landfill several decades ago.
Many speakers disagreed with Doyle.
One speaker toward the end of the evening, showing visible signs of frustration begged the board to "act like adults" and make the right decision for the community. "We have a responsibility to our community and children. We're grown adults," she added.
Other residents of Seneca Falls, like John Cafora asked for Seneca Falls to consider the tax implications of Seneca Meadows leaving the community.
Officials have received extensive criticism for their inability to negotiate enough cuts in annual budgets to relieve the reliance of Seneca Meadows contributions.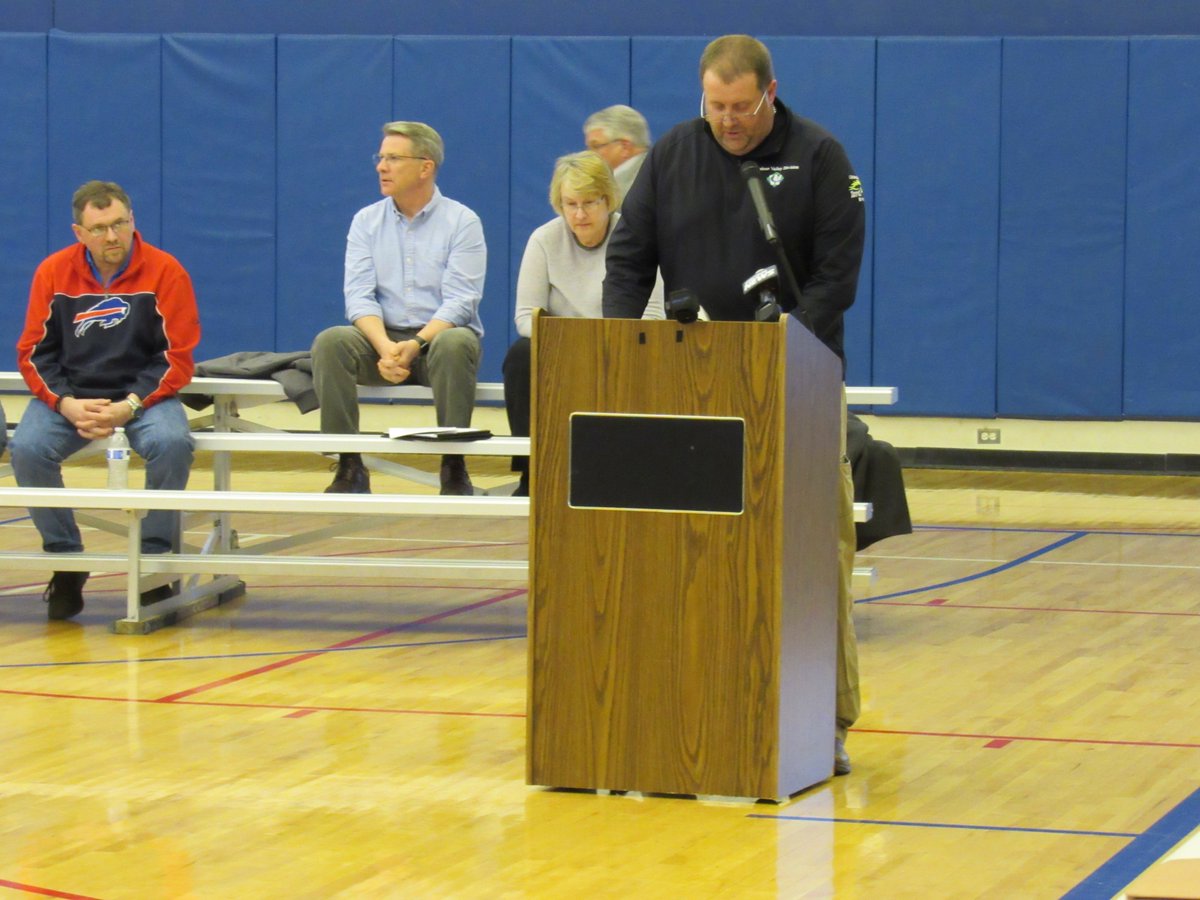 The business, which is noted as one of the largest employers in Seneca County, pays millions per year to Seneca Falls via a host agreement, which was last updated in 2007.
One speaker contested Seneca Meadows' "stature" in the community — naming several businesses that employ more people in the county than they do.
Seneca Meadows has said in the past that employment figures vary by the time of year.
Black commended the board for taking the steps to repeal Local Law No. 3, which he called a "harmful piece of legislation." Black said the law is filled with "baseless accusations and falsehoods, and sends a chilling message to any potential company looking to create or retain jobs in our area."
That sentiment was echoed by Seneca County Chamber of Commerce President Jeff Shipley, who reminded the board that laws should not be created or designed to push a certain business away.
Black said that several businesses have located in close proximity to the landfilling facility, which sits along State Rt. 414.
He named off several businesses that operate, and have built near the landfill in the last decade.
One of those businesses was represented though, by a speaker, who had not addressed the board at the previous Public Hearing on Local Law No. 3 in 2016.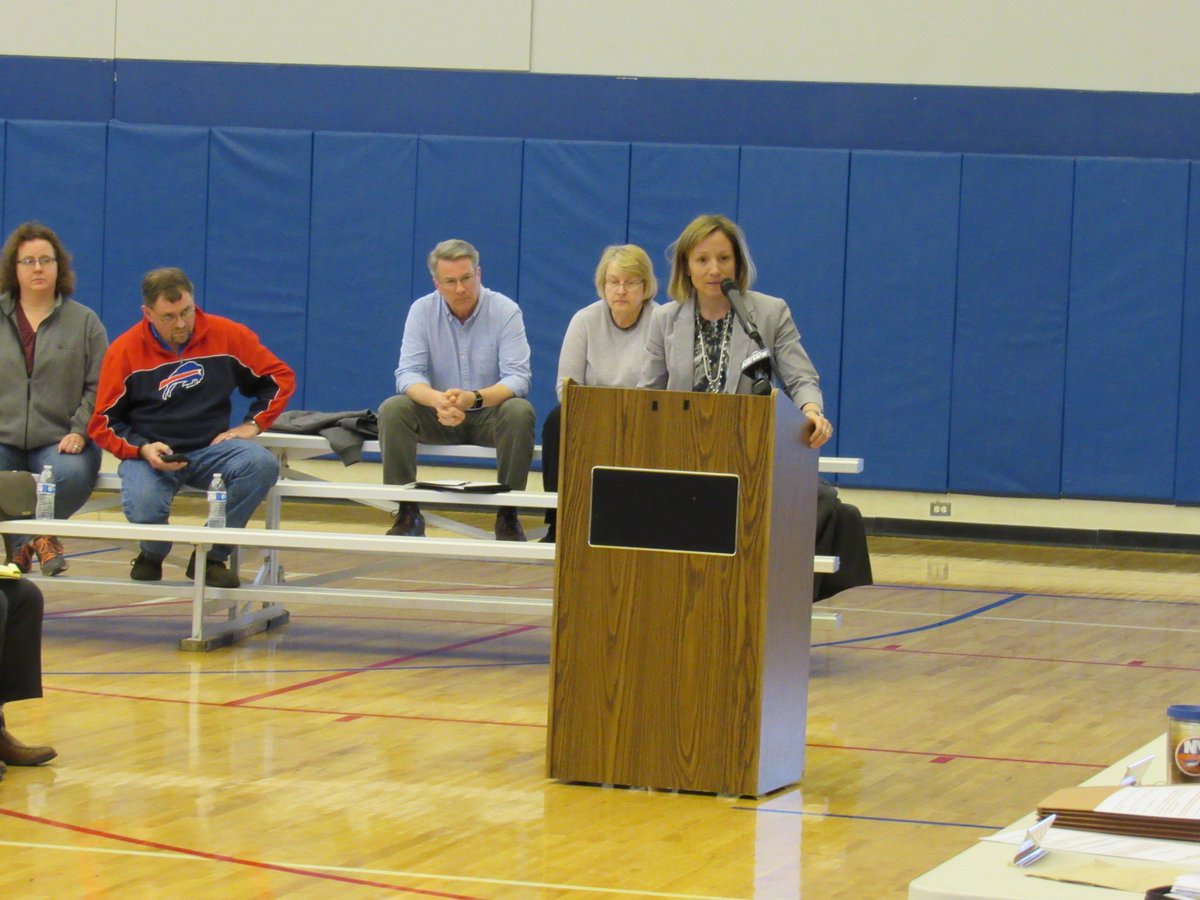 Daniele Bonafiglia-Wirth, Vice President of BonaDent addressed the board — asking them to not pass Local Law No. 2. BonaDent employs nearly 200 people at their facility in Seneca Falls. "This is not the community that we signed up to live or do business in," she explained.
"Seneca Falls is nothing more than a line item on [Seneca Meadows] profit and loss statement," Bonafiglia-Wirth added, expressing amusement at recent news stories, or direct mailers — which she chalked up to nothing more than smart marketing or public relations days before a major Public Hearing. "They're all carefully planned tactics designed to sell you on the notion that this landfill is good for our community."
"To afford those employees career longevity and financial growth our business has to grow. But it's becoming increasingly more difficult to retain and recruit talented professionals to live in Seneca Falls," she continued.
"Cuts can be brutal," but Bonafiglia-Wirth said that they often lead to even better growth than what was originally thought possible. Her message to the board concluded with a request to reject the new local law, keeping the old law on the books, while making tangible cuts to future budgets to ready the community for any potential shortfalls that could exist down the road.
The Public hearing lasted nearly four hours, with dozens of speakers sounding off on the future of Seneca Falls, Seneca Meadows, and the economic future of the region.