A traveling barber shop. A Geneva birthing center. A new organization to stop animal abuse. These are just a few of the new endeavors Geneva's youngest entrepreneurs want to "pitch" to the local community in this year's edition of The Panther Pitch.
Over the last several months, some of Geneva High School's students have been using their entrepreneurial instincts to identify niches in the local market they believe their business ideas can fill.
The results – a competition judged by local business leaders and Hobart & William Smith College students – are a list of six new business "pitches" that will be presented to the Geneva community on Wednesday, March 29th at a special Geneva Community Center event.
The finalists in this "Panther Pitch Contest" are offering both for-profit and non-profit answers to problems or needs the students have identified in their research. The "Panther Pitch" is open to the public and begins with a 6:30 p.m.
.
reception and a 7 p.m. start in the Pat Collins Theater at 160 Carter Road. Admission is free.
The student teams, with some coaching from Hobart and William Smith Colleges' own "pitch" participants, will formally make a case for their business plans before a live audience and will be questioned by judges with experience in developing businesses.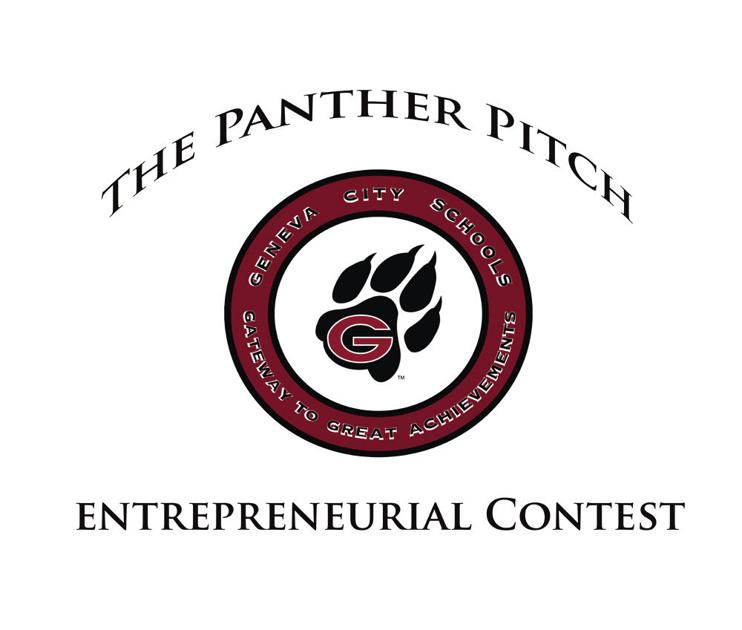 The ideas:
Nicolette Nault '17 and James VanScoter '17- Bottle Me Up
What if you were able to use a bottle that allowed you to drink anything, while keeping it hot or cold? Bottle Me Up is a water bottle brand that allows anyone to drink whatever they please, whether hot cocoa or chocolate milk. Along with this purchase, 10% of the proceeds go towards bringing clean water to the many places that need it.
Joni Monahan '17, Abbey Blair '17, and Melanie Hillman '17 – Kickback for a Cure
Kickback for a Cure is music and arts festival that gives children the opportunity to perform, present their individuality and experience art and culture in their own community. Kickback for a Cure will also donate 5% of proceeds made to Golisano Children's Hospital in Rochester NY, exclusively for pediatric oncology.
Mallory Burrall '17 – Teach Peace
Teach Peace will be a non-profit that works to expose the horrors of farm animal abuse and factory farming. This organization will work to promote a lifestyle of compassion among children of all ages by targeting local schools to educate children and young adults grades K-12 about food choices, mindful eating and animal agriculture.
Anilette Montes '17 and Andrea Vazquez '17 – Geneva Private Birthing Center
The Geneva Private Birthing Center looks to fill the void left when the hospital discontinued their services in 2013. They offer a wide variety birthing options to meet each mother's individual birth plan. On staff they employ certified obg/gyn doctors, midwifes, doulas, and lactation specialists.
Ethan Koczent '17 – Café Link
Café Link is a locally sourced, environmentally conscious restaurant. Our mission is to provide a farm-to-table meal six days a week at an affordable price. In working with local farmers, we hope to provide a locally sourced, seasonal meal with minimal imported goods.
Patrick Asamoah '17 and Nico Bersani '17 – Uber Cuts
Uber Cuts is a mobile barber shop which offers a wide variety of haircuts to people without them having to go all the way to a salon or barbershop. You can simply request an appointment and we can come to you or if you see our barbershop on the move you can stop us for a quick cut. We will help those in need by frequently going to the senior citizen's home and giving free haircuts.