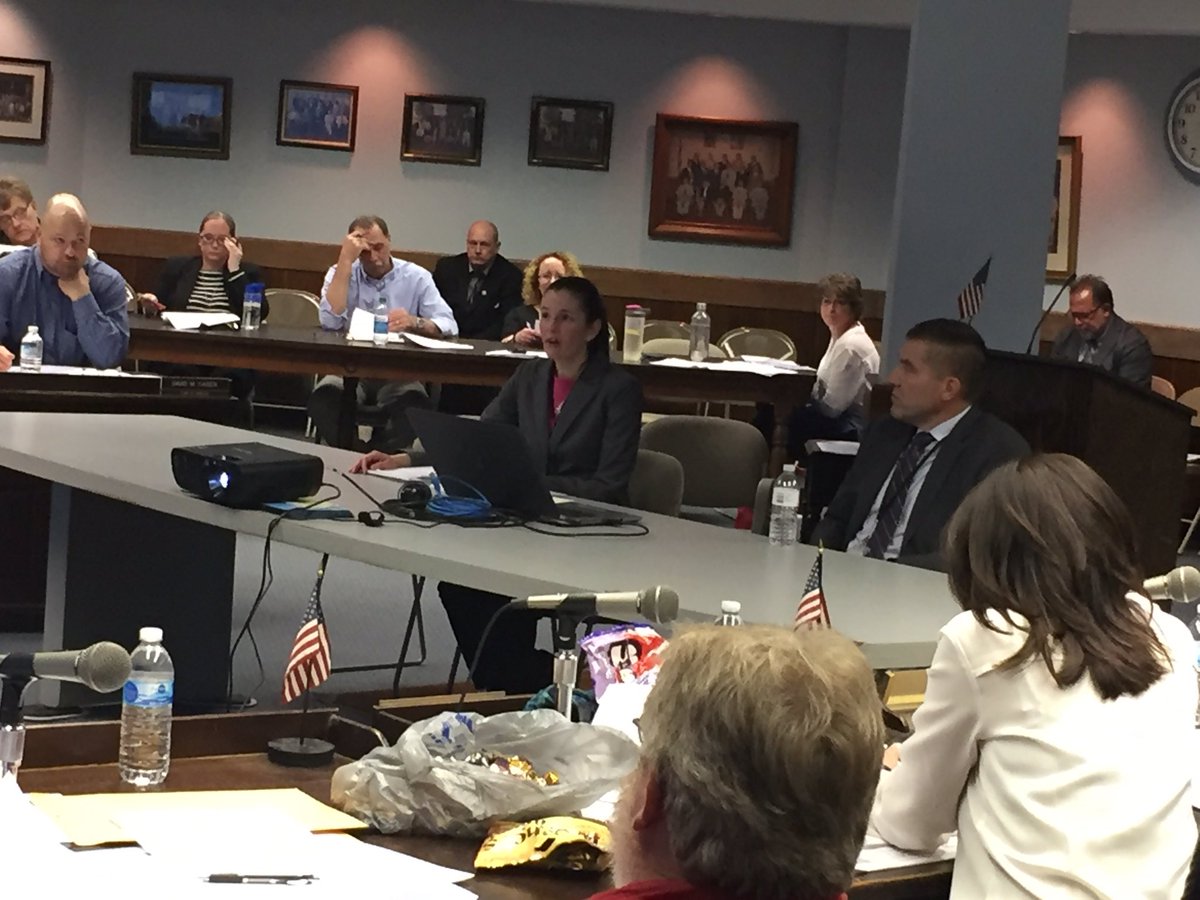 The Seneca County Board of Supervisors received an update on the status of the Finance Department and voted on the future of the finance department.
During that meeting, Brandi Deeds, who has been acting as Director of Finance was up for board consideration to have the interim tag removed.
Deeds was hired last year to work under County Manager John Sheppard until residents voted in favor of a ballot measure that would create the aforementioned finance department.
It was an important transition, which was suggested by Sheppard due to the growth and previous structure used by the county. Sheppard warned the supervisors, "It worked when we were smaller. When Seneca County could fly under the radar."
He says that this isn't the case anymore. Sheppard believed that with the addition of the del Lago Resort & Casino that additional controls would need to be in place to avoid scrutiny.
Sheppard and Deeds explained that the delegation of finance responsibility was spread across departments laterally, as opposed to it being established vertically. The effort to make this transition would take resources, which were previously deployed throughout various departments — placing them in one location.
Deeds' appointment was approved nearly unanimously. Seneca Falls Town Supervisor Greg Lazzaro was the only 'nay' vote on the matter.
She was appointed to a two-year term, which begins immediately.
Sheppard said that he was "very proud" of Deeds' performance since September when she was hired. County Treasurer Nick Sciotti agreed, pointing out that he had some reservations at points — but the planning and execution eased those concerns.
Deeds outlined the way the new department would be structured in her presentation.
Lodi Supervisor Lee Davidson asked how the transition was working out for the water department. While Sheppard pointed out that it was a work in progress, officials said that the billing process had improved dramatically under the new system.
Deeds also said that changes were likely in the future, as the county continues to work toward more effective methods and usages of programs like MUNIS. By the end of this year, the entire department will be transitioned, which will coordinate with the exit of Sciotti.