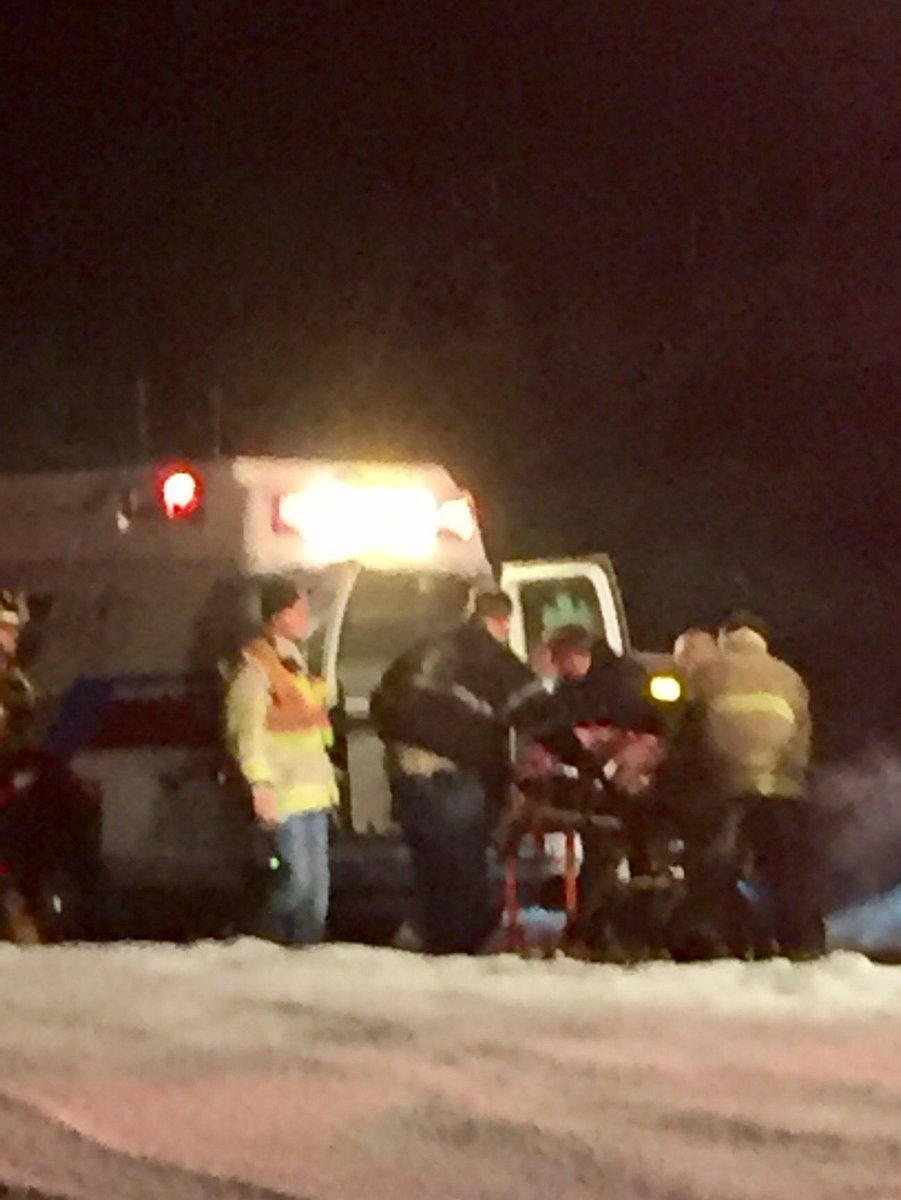 A 13-year-old was transported to Strong Memorial Hospital with a head injury after being struck by an SUV on State Rt. 96 in Victor Saturday evening. The crash happened around 9:30 pm, according to scanner traffic.
Deputies say the accident happened near Heath Row in the Town of Victor when a 13-year-old, identified as Evan J. Yearwood, of Victor, was traveling in a westerly direction on the northernmost shoulder of Rt. 96.
A 2005 Honda SUV being operated by Mario Torres was traveling west on Rt. 96 when witnesses say Yearwood made a left turn into the westbound lane, which was also into the path of Torres' vehicle.
Deputies say the 13-year-old was struck by the vehicle and ejected from his bicycle. He was not wearing a helmet at the time of the crash, according to the Sheriff's Office.
Victor Fire and Victor-Farmington Ambulance were called to the scene and the investigation is ongoing. Yearwood's exact condition is not known at this time, but he was transported by Finger Lakes Ambulance to Strong Memorial Hospital for treatment of a head injury suffered during the collision.
This story will be updated as more information becomes available.
Rte 96 East Victor. Bicyclist struck by vehicle pic.twitter.com/Y3CponHsez

— Scott Hayes (@winger58) March 19, 2017
Victor Fire & Victor-Farmington Ambulance responding to 6237 Rt 96 IFO VanBortal Subaru, for the bicyclist struck.

— OCFW (@OntarioFireWire) March 19, 2017
13 y/o, not conscious, is breathing.

— OCFW (@OntarioFireWire) March 19, 2017
Patient transported to Strong by Finger Lakes Ambulance, V-F Medic 66 assisting.

— OCFW (@OntarioFireWire) March 19, 2017