A level 2 sex offender has been arrested for the second time in a month.
Jacob Ritchie, 31, of the village of Wolcott, was charged March 9th by Wayne County sheriff's investigators  with failing to change and/or update his status with the New York state Sex Offender Registry, an E felony, and resisting arrest.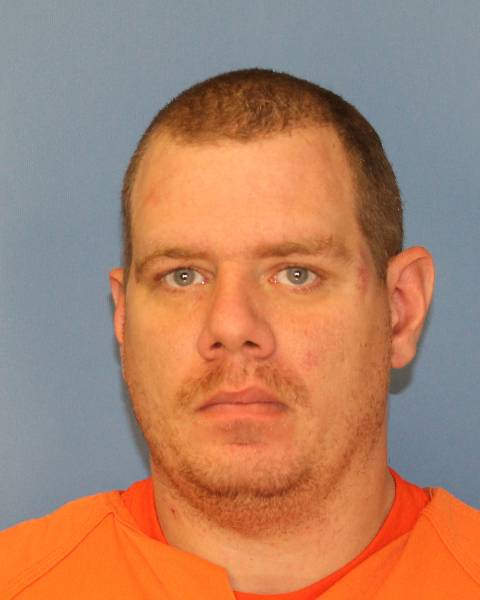 The charges stem from an online investigation conducted  by New York State Police Cyber Crimes investigators in January. Working with sheriff's investigators, police learned Ritchie was trolling social networking sites looking for females age 14 or younger. Investigator Roger LaClair said using the app Meet24, Ritchie was attempting to entice an undercover officer who he believed was a 14-year-old girl into sending him nude photographs. Using the screen name "J", Ritchie was also encouraging the alleged teen to meet with him and sent her a photo of himself. LaClair said investigators nabbed Ritchie as soon as he attempted to try to entice his intended victim by using an email address he had registered with the state sex offender registry.
A level 2 sex offender, Ritchie was convicted in September of 2012 of forcible rape and aggravated sexual assault. He is designated as a sexually violent offender. He was not on probation or parole at the time of his arrest.
Under the New York State Sex Offender Registry Act, a sex offender must register any and all Internet accounts and providers with the state, including email addresses, social networking accounts and screen names. The law does not prohibit sex offenders from using social media or online dating sites unless the offender is on probation or parole and such activities are specifically restricted.
Ritchie was charged for failing to notify the state of his use of the screen name "J" and his use of the app, Meet24, LaClair said. When investigators went to arrest Ritchie, he attempted to run away and then fought with the investigator.
It was just a month ago, on February 8th, that Ritchie was charged by New York state police for felony third-degree rape, felony criminal sexual act, sexual misconduct and endangering the welfare of a child. State police investigators said they were contacted by a school official at the Red Creek High School reporting a possible sexual assault of a student. Ritchie was issued appearance tickets for Wolcott Village Court.
On the most recent charges, Ritchie was arraigned in Wolcott Village Court and sent to the Wayne County Jail. He has since posted bail and was released until his next court appearance on April 6th in village court.
Both cases remain under investigation at this time.
LaClair said the best way for residents to protect themselves from online predators like Ritchie is simply, "Don't do it. You got to use common sense. Don't share photos and don't share personal information."
But if you are talking to someone, find out their real name and Google it, LaClair added.
-Tammy Whitacre, FingerLakes1.com